How Open Skies has transformed Israel's international air travel
As foreign competitors continue to erode flag carrier El Al's market share, Routesonline looks at the growing appeal of Israel for international airlines.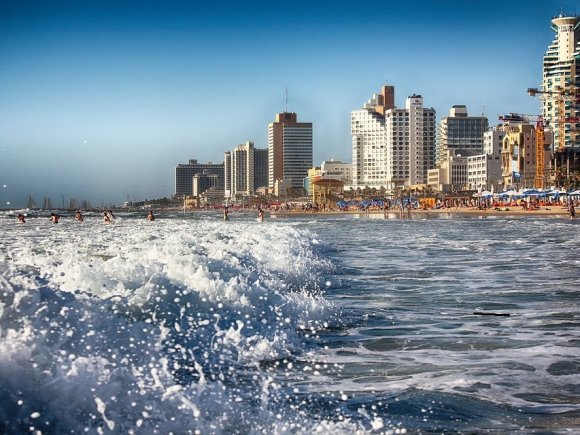 It has been four years since Israel's Open Skies agreement with the EU came into effect. The goal was to increase the number of foreign airlines operating in the country, expand the number of routes served, lower fares and to stimulate tourism.
While national carriers were vocal in their objection to the aviation reform measures, European counterparts were quick to take advantage of the changes. In the time since the agreement was ratified, the number of airlines, flights and destinations has surged.
According to figures from OAG, the total number of scheduled international departure seats from Israel grew by 46 percent from 2012 to 2016, from 6,441,569 to 9,399,299, and capacity is set to rise further to a record 11,041,535 this year.
The low-cost effect
Low-cost carriers entering the market have been a major driver for this growth. Although easyJet started serving Israel in 2009 with a route from Luton, the British airline's total available capacity has risen from 293,760 seats in 2012 – the year before Open Skies – to 754,176 in 2016. This is set to rise to almost 830,000 this year.
EasyJet's most recent route launches from Israel will connect Tel Aviv to Venice and Naples, starting in late October, as reported by sister blog Airlineroute.
Wizz Air and Ryanair have also dramatically increased their capacity in recent years. Wizz entered the market in 2012 and now flies 22 Israeli routes to nine countries across Europe, four of which were announced last week. Starting this winter season, the carrier plans to connect the Red Sea resort of Eilat to Riga (Latvia) Katowice (Poland), Prague (Czech Republic) and Bucharest (Romania).
Tourism minister Yariv Levin hailed these latest routes as a "great vote of confidence in the Israeli tourism product".
"The tourism industry is undergoing a great revolution and the expansion of Wizz Air activities is further proof of the substantial improvement in Israel's attractiveness as a tourism destination," he said.
"The new routes will lead to more growth in incoming tourism to Israel and they are part of the exceptional marketing efforts that we are leading. These endeavours have already led to a 25 percent increase in incoming tourism this year."
Ryanair made its debut in Israel in November 2015 with seasonal winter flights to Eilat from Budapest, Kaunas and Krakow and has made significant inroads since then. In February the Irish LCC announced 19 routes for winter 2017 – seven from Tel Aviv and eight from Eilat Ovda – and has since expanded its schedule further to include a Rome-Tel Aviv operation.
Elsewhere, Icelandic carrier WOW Air entered the Israel market this year while Blue Air and Turkish Airlines have each upped capacity in recent weeks.
Next steps
While it is clear Open Skies has transformed Israel's international network, further reform would be needed to shake-up its domestic market, currently dominated by Arkia and Israir.
However, transportation minister Yisrael Katz – an instrumental figure in forging the EU agreement – is understood to be considering whether to allow foreign airlines to operate domestic routes between Tel Aviv and Eilat and set up bases in the country.
In 2018 work is also expected to be completed on Eilat Ilan and Assaf Ramon International Airport, which will replace the existing Eilat and Ovda airports. The new facility will serve domestic and international routes and will be able to accommodate up to 2 million passengers per year.
---
Read more: