Air Berlin flights to continue despite insolvency
Air Berlin has filed for bankruptcy protection but flights will continue to operate as rescue talks with Lufthansa and the German government take place.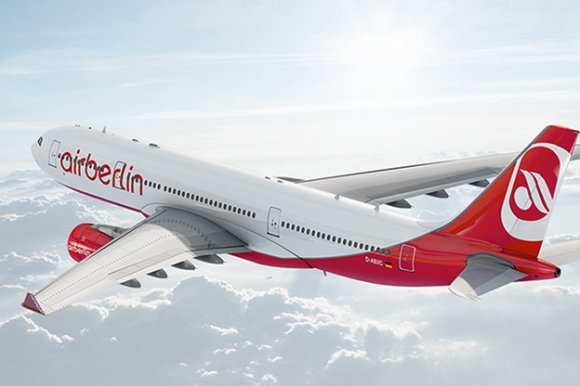 Air Berlin, Germany's second-largest carrier, has filed for bankruptcy protection at the local court of Berlin-Charlottenburg after shareholder, Abu Dhabi-based Etihad, confirmed that it would no longer continue to fund the airline.
A statement from Etihad said it "came to the conclusion that there was no further positive way ahead for Air Berlin" amid mounting losses and falling passenger numbers.
However, the carrier has received a transitional loan of €150m from the German government to enable operations to continue while rescue talks take place. Flights at Air Berlin's low-cost subsidiary airline Niki are also continuing as normal.
Economy minister Brigitte Zypries told reporters the money would last for about three months.
German rival Lufthansa has already revealed it is in talks to take over parts of the group and is exploring the possibility of hiring additional staff. A statement said it "intends to conclude these negotiations successfully in due time".
In late 2016, Lufthansa subsidiaries Eurowings and Austrian Airlines reached a deal to lease 38 planes from Air Berlin. Lufthansa confirmed that these leased aircraft would continue operating as before.
Etihad bought a stake in Air Berlin in 2011 but said, as a minority shareholder, it could not offer funding that would further increase its financial exposure. The carrier provided €250m of additional funding as recently as April but admitted that Air Berlin's business has "deteriorated at an unprecedented pace".
However, Etihad added: "We remain open to helping find a commercially viable solution for all parties."
The latest insolvency comes just three months after Italian carrier Alitalia entered government-supervised administration when shareholder Etihad said it would no longer financially support the airline.
In July, International Airlines Group's chief executive Willie Walsh told investors the group had not submitted an offer for Alitalia, but was potentially interested in Air Berlin.
Irish low-cost carrier Ryanair has called on the European Commission to take "immediate and decisive action" into any proposed deal Lufthansa strikes for Air Berlin's assets, alleging the "manufactured" insolvency is in breach of German and EU competition rules.