Qantas wants non-stop flights from Sydney to London
Qantas has called on Airbus and Boeing to conquer the "last frontier in global aviation" by developing an aircraft that can fly non-stop from Sydney to London.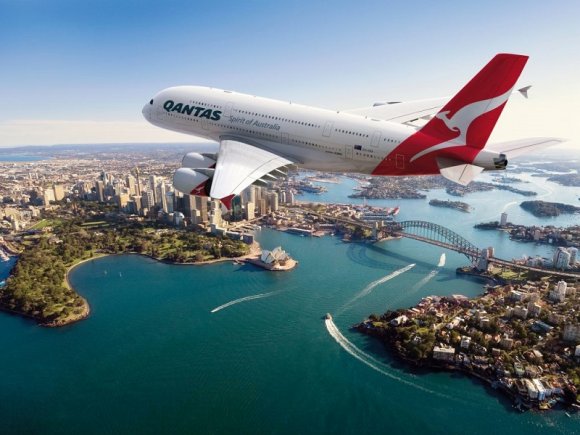 Qantas has challenged Airbus and Boeing to the extend the flying range of their next generation of long-haul aircraft to make direct flights from the east coast of Australia to cities including London and New York a reality by 2022.
The Australian flag carrier issued the call to the manufacturers at the same time as revealing a major cabin upgrade for its fleet of 12 Airbus A380s and announcing the second-highest profit in its 97-year history.
Long-haul challenge
Ahead of starting flights from Perth to London next year, Qantas chief executive Alan Joyce said the time was right to "chase a new frontier" that would be a "revolution for air travel" in Australia.
"We want to offer direct flights to Europe not only from Perth but from the eastern states as well," he said.
"That's why I'm pleased to announce that Qantas will challenge Boeing and Airbus to deliver an aircraft capable of flying regular direct services like Sydney-London, Brisbane-Paris and Melbourne-New York non-stop with a full payload by 2022. This is a last frontier in global aviation."
Both manufacturers are developing aircraft that can almost do the job, the Boeing 777X and the Airbus A350ULR.
Qantas' long-haul route network (Q3 2017):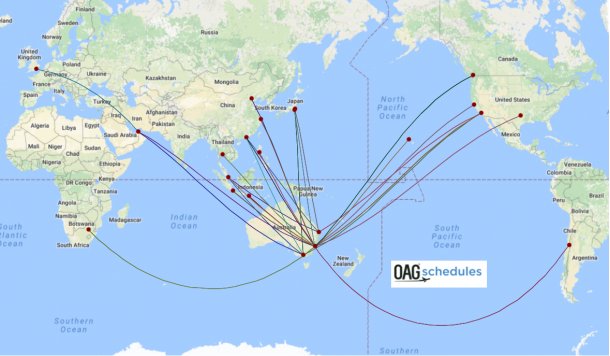 But Joyce added: "We believe advances in the next few years will close the gap, and Qantas has the unique operational experience to be the airline that helps make it happen. This would be one of the most strategically important aircraft orders in the history of Qantas."
The challenge issued to Boeing and Airbus has been dubbed Project Sunrise – a nod to the legendary Double Sunrise flights operated by Qantas across the Indian Ocean during World War II. It comes as the carrier prepares to start a non-stop Perth to London flight in March 218, a 17-hour daily flight on the Boeing 787 Dreamliner.
Airbus A380 upgrades
Qantas said its existing fleet of Airbus A380s would receive a major cabin upgrade from 2019 onwards. Among the changes include reducing the number of economy seats and adding more premium seats.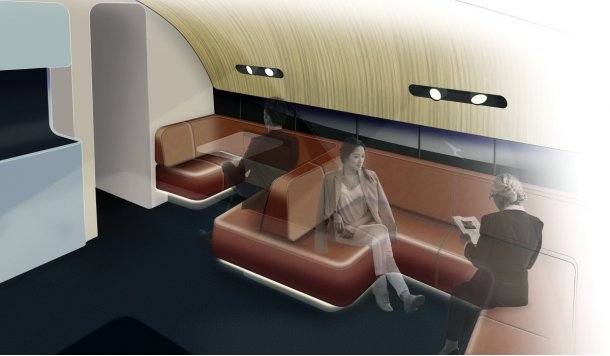 Key elements of the A380 refurbishment programme include:
Removing 30 economy seats adding six business class and 25 premium economy seats, increasing the overall seat count on the aircraft by one and increasing premium seating by 27 per cent
Replacing Business Class Skybeds with the latest version of Qantas' Business Suites, dubbed 'mini First Class' by frequent flyers
Installing the airline's all new premium economy seat in a 2-3-2 configuration. This seat is almost 10 per cent wider than the model it replaces and will debut on the Dreamliner later this year
Reconfiguring the front of the A380's upper deck to redesign the passenger lounge to provide more room for first and business class customers
Enhancing first class, which remains in its current configuration on the lower deck. Each suite will be fully refurbished, including contoured cushioning and a larger, higher resolution entertainment screen
Updating economy with new seat cushions and improved inflight entertainment
Work on the first A380 is expected to begin in the second quarter of calendar year 2019. All 12 aircraft will be upgraded by the end of 2020. The design integration will be managed by Airbus.
---

---
Financial turnaround
Plans for Project Sunrise and the A380 upgrades were unveiled as Qantas published its financial results for the year to 30 June 2017, which revealed underlying profit before tax had hit AU$1.4bn, the second-highest in its history.
"Three years ago, we started an ambitious turnaround program to make the Qantas Group strong and profitable. We tackled some difficult structural issues, became a lot more efficient and kept improving customer service," said Joyce.
"Today's announcements show this plan has well-and-truly paid off. It's delivered $3.5bn in cumulative underlying profit, record customer satisfaction and the opportunity for Qantas to grow."
Images: Qantas
---
Brisbane, Australia • 18 - 20 March 2018

Routes Asia is the essential event for all aviation based companies who wish to conduct business to, from and within the region. Bringing together a range of airlines, airports and tourism authorities, including some of the largest carriers from the whole Asian region, this event offers your organisation the opportunity to meet with some of the most influential aviation professionals from across the world.