Recognising the route development heroes
For the first time a new award at the World Routes Marketing Awards will recognise the contribution of top-performing individuals.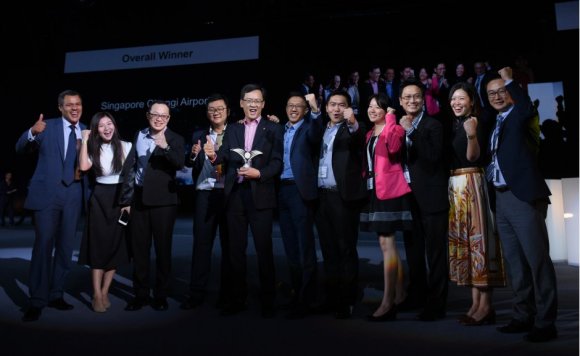 The annual World Routes Marketing Awards already acknowledge the airport and destination marketing services that support the launch of new routes or the development of existing ones, making them highly regarded in the aviation industry.
Now, the new Individual Award for Outstanding Contribution to Route Development category will shine a spotlight on the people who make the aviation industry tick, propelling growth in route networks and connecting cities across the globe.
The highest-performing individuals were selected from more than 20 entrants for their impact on their organisation and reputation within the sector.
---
The finalists
Christian Kaeser
Head of aviation marketing and business development, Nuremberg Airport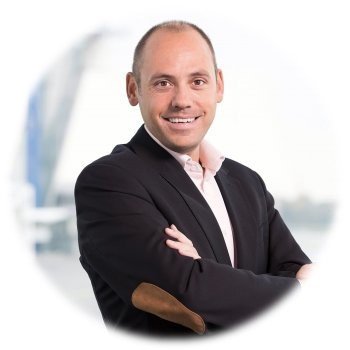 Nuremberg Airport continues to grow its passenger numbers, with just under 3.5 million travelling in 2016, 3 percent up from the previous year. Total air capacity also grew strongly, rising by 9 percent at the airport in 2016. Following TUI Fly's decision to withdraw its base at the airport, Kaeser was instrumental in attracting Ryanair and Germania, both of which have opened bases and are seeing continued growth. Germania began operations in winter 2016 and, by the end of April 2017, around 40,000 passengers had used the services with bookings rising steadily. The carrier recently announced its intention to increase its weekly departures from 30 to 45, with an additional A321 operating from summer 2017. The 10th-largest airport in Germany by passenger numbers, recent route successes include a six-times weekly service to Lyon by French carrier HOP! and British Airways' seasonal London Gatwick service, scheduled to start in November.
Gabriel Schmilovich Isgut
Director of network strategy and planning, Vueling Airlines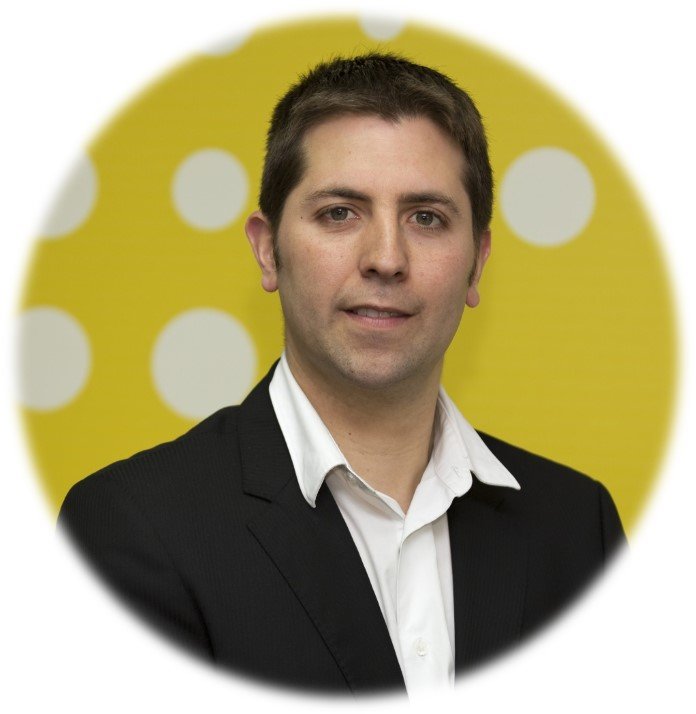 Gabriel joined Vueling Airlines in February 2012 after spending five years with Spanair, which he joined from AENA. Overall, Vueling grew its capacity by 8 percent in 2016, offering more than 33.5 million seats in the year. Its expansion, alongside fellow IAG-owned carrier LEVEL, has played a major role in the 13.8 percent capacity growth in the Spanish market in 2016. New routes added last year included services from Amsterdam to Milan Malpensa; Zurich to Lisbon and Oporto; and Barcelona to London Luton. The airline also overcame traffic control industrial action in Europe, which contributed to significant temporary operational disruption, with performance recovering and stabilising in the fourth quarter. By the year end, the carrier reported an 11.2 percent rise in total available seat kilometres to 33,844, while its seat factor also rose by 1.5 percentage points to 82.8 percent.
Ioanna Papadopoulou
Director, communications and marketing, Athens International Airport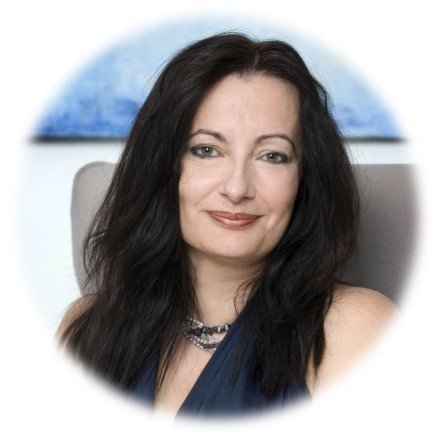 Passenger numbers at Athens International Airport reached a record high in 2016 at 20.02 million, a rise of 10.7 percent year-on-year. The airport has recorded a similarly strong start this year, reporting a 9 percent increase in passenger numbers in May, making 2017 currently the fourth consecutive year for growth. The market is characterised by the dynamic expansion of the international route networks of home-based carriers, the successful performance of Greek and international carriers, the introduction of additional frequencies and new routes, the increase in low-cost carriers and long-haul development. Athens has invested heavily in destination-marketing initiatives and synergies with airline and tourism stakeholders. With 12 new routes and almost 300 additional weekly flights, Athens is seeing the expansion of home-based carriers Aegean Airlines and Ryanair. It is also benefiting from the significant strengthening of connectivity through year-round, long-haul routes to New York with Emirates and Singapore through Scoot.
Hampton Brown Sr
Director, air service development, San Diego County Regional Airport Authority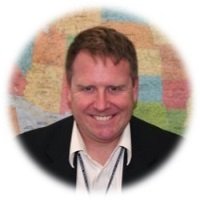 The San Diego County Regional Airport Authority was created in 2003 and manages the day-to-day operations of San Diego International Airport. Under its guidance, the singlerunway airport has grown strongly and in 2016 saw total passenger volume increase to a record 20 million. It has also become one of the foremost economic drivers in San Diego County, generating approximately $1bn in annual economic impact for the region. In recent years the airport has added Frankfurt, Zurich and Vancouver to its growing list of international destinations following the success of its link to London Heathrow. Condor Airlines announced in May 2017 it was introducing a new service between San Diego and Frankfurt, while Lufthansa confirmed in June it would also offer direct flights to Frankfurt on a year-round basis beginning in March 2018. Lufthansa has never served SAN before.
Ignacio Biosca
Head of airline relations and airport marketing, AENA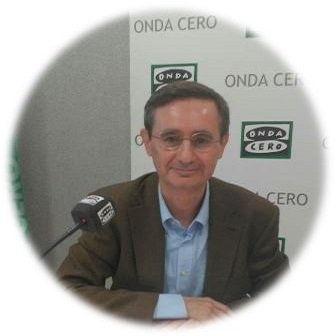 Ignacio has been with AENA for more than two decades, representing the interests of airports throughout Spain. He has been in his current role since April 2005, in which time he has had a major impact on the country's aviation network. In 2016, more than 230 million passengers travelled through Spain's airports, an 11 percent increase on the previous year. In addition, the cargo traffic in Spanish airports amounted to more than 795,500 tonnes in 2016, an 11.2 percent boost compared with the previous year. Furthermore, AENA's two largest airports, Adolfo Suárez Madrid-Barajas and Barcelona-El Prat, rank fifth and sixth in the EU in terms of passengers. AENA, which is also the world's largest airport operator, owns a 51 percent stake in the concessionaire company of London Luton, so in total its airports processed 244.8 million passengers in 2016. International passengers, which account for 72percent of AENA's operations, rose by 12 percent, while domestic numbers rose by 8 percent.
Jo-Anne Arends
Air service development manager, Aruba Airport Authority NV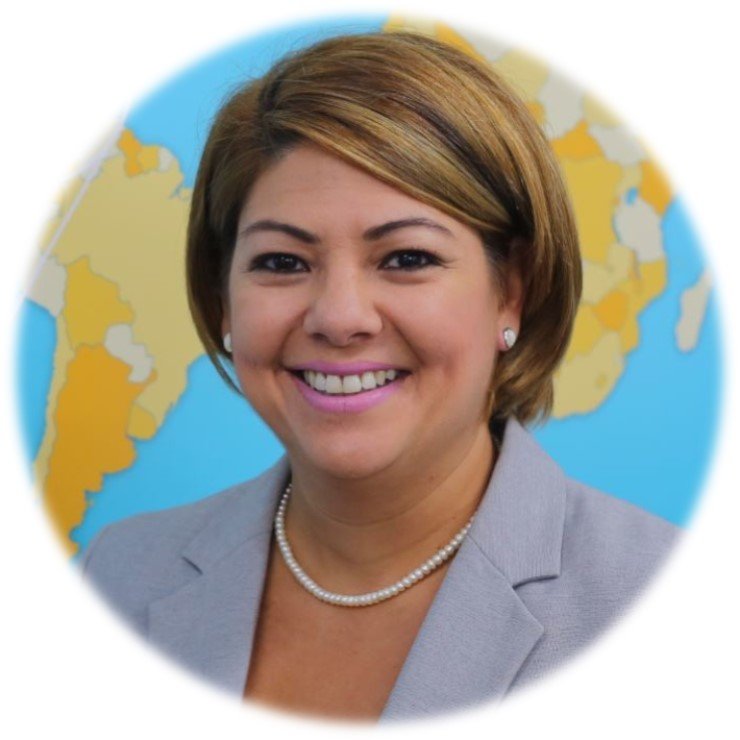 Aruba Airport Authority, a winner at Routes Americas in 2016 and highly commended in 2017, is focussed on making maximum use of Reina Beatrix International Airport's commercial potential and developing it into one of the leading airports in the Caribbean. Recent successes have included Avianca increasing frequency from seven to 11 weekly flights between Bogota, Colombia and Aruba and flights between Aruba and other domestic destinations within Colombia, including Cali, Medellin and Pereira.In May 2017, Aruba Airport Authority unveiled its Gateway 2030 project, the first major increase in Reina Beatrix's capacity since 2000. The airport is currently at full capacity handling 2.6 million passengers annually. The project is valued at about $200m with construction starting in 2018. The centerpiece of the redevelopment will be the new and expanded check-in facilities, baggage system and upgrades of the screening process to full EDS TSA standards for US-bound passengers.
---

---
Léon Verhallen
Head of aviation development, Brussels Airport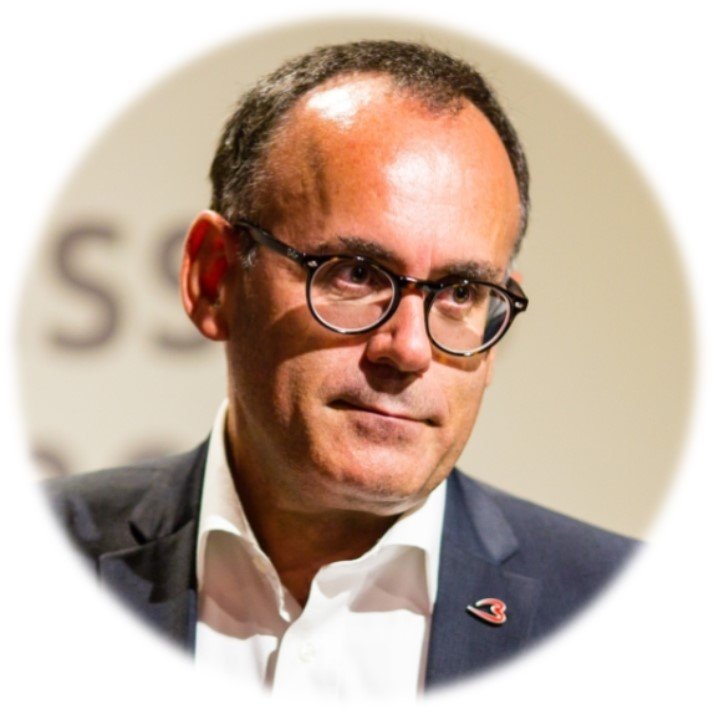 Brussels Airport to set up and organise a new aviation development department after its privatisation. Aviation development at Brussels Airport takes responsibility for airline marketing, B2B and B2C passenger marketing, market analysis, traffic forecasting, market research and aviation strategy. The airport received a record number of passengers during the first half of 2017, with more than 11.5 million users. This growth comes predominantly from short-haul flights through carriers such as Ryanair. Long-haul traffic to and from Brussels Airport has also shown a positive development since 2015, with the addition of flights to Toronto and Mumbai. Qeshm Air launched a weekly flight to Tehran at the end of June and Rwandair launched a flight from Kigali three times a week in July. As of the winter season, the intercontinental network will be further expanded with three Hainan flights a week to Shanghai and a second daily Emirates flight to Dubai.
Paul van den Brink
Project manager, Cape Town Air Access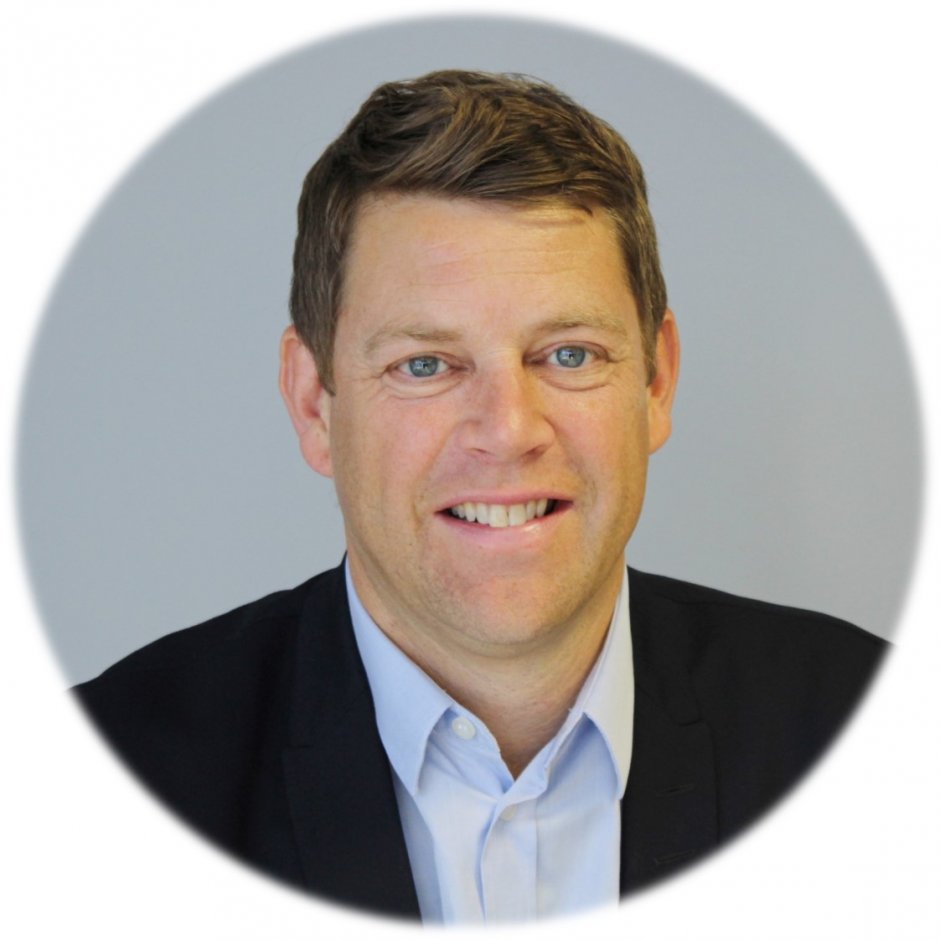 Cape Town Air Access was created in 2015 to intensify and broaden air access between South Africa's Western Cape and targeted African and international markets to improve the region's global economic competitiveness. The programme is a partnership between Wesgro, the City of Cape Town, the Western Cape Government, Airports Company of South Africa, Cape Town Tourism and now South African Tourism. Since its inception, it has helped secure ten new routes and facilitate the expansion of existing ones. This has increased Cape Town International Airport's capacity by more than 600,000 seats, which last year helped the airport reach the ten million passengers per year mark for the first time. Notable successes for Cape Town Air Access include securing new routes to Victoria Falls and Cologne as well as the expansion of Air France's Paris route. Cape Town International Airport is expecting two million more international passengers this year than it processed in 2016.
Stephanie Wear
Economic and air service development, Tenerife Tourism Corporation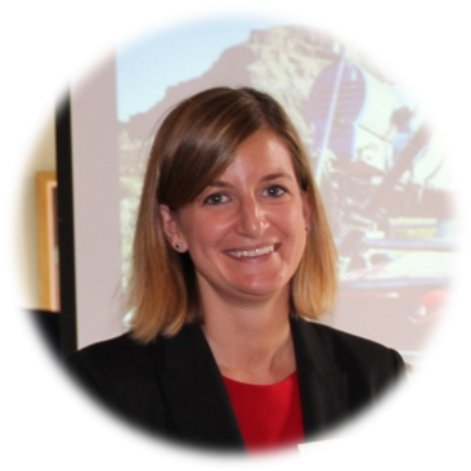 Since her appointment in 2012, Stephanie has worked tirelessly to promote Tenerife as a tourist destination. In this time the island has seen a significant increase in air capacity, including 20 percent growth from the UK in 2016. Tourism is critical to Tenerife and forms the backbone of the economy, much like the other Canary Islands. More than five million tourists visit the island each year, led by visitors from the UK and Spain. The hospitality industry and services sector generate more than 60 percent of the island's GDP. In 2016, visitors from the UK totalled more than two million – a 16.1 percent increase on the previous year and the highest number ever recorded. In total, UK travellers accounted for 36.6 percent of all visitors to the island. Major new routes to the island announced in recent months include easyJet's weekly service from Naples, SAS's weekly route from Copenhagen and a Lyon service from Vueling, also weekly.
Uel Hoey
Business development director, Belfast International Airport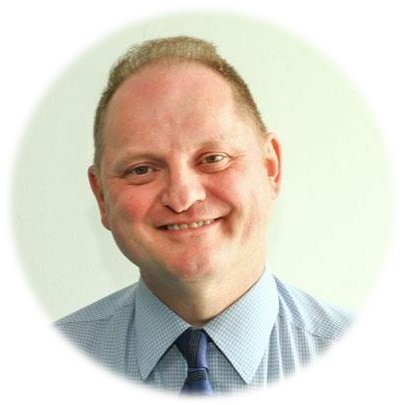 One of the co-hosts of Routes Europe 2017, Belfast International Airport has worked hard to promote both the city and the country and attract new air services. In 2016 the airport handled more than 5.1 million passengers, the most important success the airport has celebrated. This has generated more than 800 new jobs and helped open new and important European routes in 2016. Established airlines added substantial capacity, while the decision by Ryanair to set up a base further powered the growth. Re-establishing direct transatlantic services after the decision by United Airlines to end its Belfast-Newark service was a hugely important step. The new Norwegian services to New York and Boston were the culmination of lots of hard work, including working closely with government to find a replacement airline. The US is incredibly important from both tourism and trade perspectives.
Yil Surehan
Director, airline route development, Massport/Boston Logan International Airport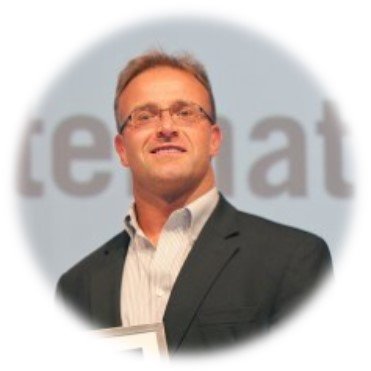 Yil has been with Massport/Boston Logan International Airport for more than 12 years following time at United Airlines and Alaska Airlines. Over the past decade, the number of international non-stop destinations from Logan has nearly doubled from 27 to 53 and international passengers now account for 16 percent of travellers. The airport handled a record 36.3 million passengers in 2016, marking its sixth year in a row for recordbreaking traffic. In June, Avianca launched Logan's first non-stop South American route, with a year-round service from Boston to Colombia's capital Bogotá four times weekly on an Airbus A319. It now has non-stop flights to South America, Central America, the Caribbean, Europe, Asia and the Middle East. In total, Logan Airport generates $13bn in economic activity each year and new international routes are estimated to bring an economic benefit of more than $1bn annually.
Beat Kisseleff
International network planning manager, Air New Zealand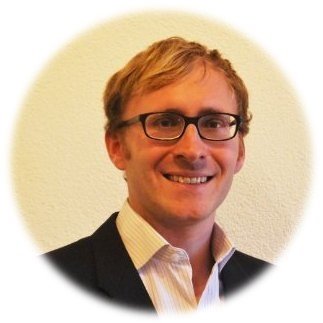 National carrier Air New Zealand grew its capacity by 6 percent to 19.6 million seats in 2016 and it is forecast to rise to more than 20.3 million in 2017. The airline's strategy of diversifying its network across the Pacific Rim and throughout New Zealand has proven successful, with strong performances from both the Houston and Buenos Aires routes in their first year of operation. The Star Alliance member has also increased awareness of its long-haul capabilities in the Australian market, with the launch of a "Better Way to Fly" campaign. Notable new routes include a Haneda Airport service from Auckland, offering customers a second point of entry to the Japanese capital alongside the airline's daily flights to Narita Tokyo Airport. The direct route will boost annual capacity to Japan by about 15 percent. Japan is one of New Zealand's fastest-growing outbound travel markets, with the number of Kiwis travelling to Japan up 25 percent to the year to May 2017.
---

The 23rd World Route Development Forum
Barcelona, Catalonia • 23 - 26 September 2017
Confirmed speakers include: