Route rundown: KBP-VDA, YUL-NRT, MEL-CGO
This week: Ukraine International targets the outbound leisure market from Kiev and Air Canada continues to build Montreal routes.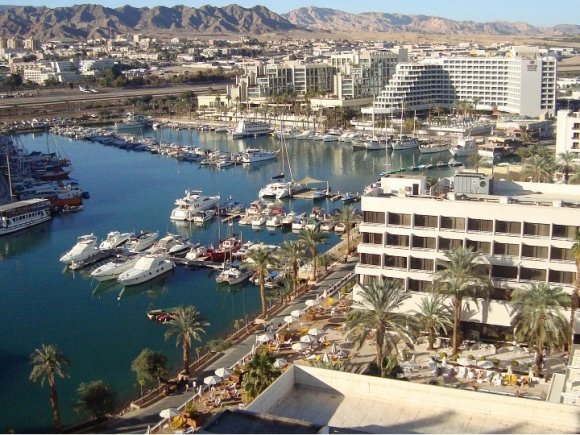 Nigel Mayes is the senior vice president, consulting & product development at ASM. Nigel has more than 15 years' experience in route development and is responsible for product development at ASM.
The sister company to Routes, ASM is the world's leading route development consultancy and has supported the creation of new air services since 1993.
---
Route 1: Kiev Borispil – Eilat/Ovda

Data
| | |
| --- | --- |
| Carrier | |
| Aircraft | Boeing 737-800 |
| Frequency | Twice weekly |
| Start Date | 30 October 2017 |
| Distance | 2,296km |
| O&D Traffic Demand (2016) | 206 |
| Growth % YOY | -56% |
| Average Fare $ (one way) | $135 |
Insight
Ukraine International is starting a twice weekly service to Eilat targeting the outbound leisure market from Kiev. The Ukraine market is already familiar with Israel – nearly 400,000 two-way passengers travel between Kiev and Tel Aviv, while Ukraine International already serves Ben Gurion Airport 23 weekly and El Al serve the same route nine weekly. The flights will operate into the existing Ovda airport, until the new greenfield airport Ramon International Airport opens early next year.
The new airport is located 19km from Eilat and will replace the existing airports of Ovda (a military base) and the downtown airport in Eilat. The twice weekly service will provide extra flexibility for passengers that want to do seven or ten day stays; want to travel to the Dead Sea/Jerusalem; or want to do an open jaw trip with Tel Aviv.
Tour operators in Kiev, such as Pan Ukraine, Coral Travel and ANEX will be keen to provide their customers a winter destination alternative to Egypt and Turkey, where the traffic has been slow to return after the recent concerns over security. All the stakeholders in Israel have been aggressively targeting new additional services into the new Ramon International Airport. Israel Airport Authority are offering 100 percent reduction in fees for three years in the new Ramon Airport and the Ministry of Tourism for Israel is offering €45 per passenger for services that operate between September and May.
---
Route 2: Montreal – Tokyo Narita

Data
| | |
| --- | --- |
| Carrier | |
| Aircraft | Boeing 787-8 |
| Frequency | Daily |
| Start Date | 1 June 2018 |
| Distance | 10,369km |
| O&D Traffic Demand (2016) | 24,880 |
| Growth % YOY | 34% |
| Average Fare $ (one way) | $659 |
Insight
Air Canada has been actively building up Montreal as an international hub with new services to Shanghai, Tel Aviv, Marseilles, Keflavik, Algeria and Lima started in 2017, along with some new US and domestic routes. The first Asia service from Montreal was launched in 2015 when Air China started Beijing in JV partnership with AC. This route has obviously been very successful, motivating AC to launch Shanghai in 2017 and now Tokyo in 2018.
Although the Montreal-Asia market is smaller than Toronto, it has far less competition. Air China is the only Asian carrier serving Montreal, while Toronto is served by Air China, Eva, Cathay Pacific, China Southern, Hainan Airlines, Korean Air, China Eastern and PIA. Montreal-Asia is also underserved relative to Toronto – of the total Asia market from both cities combined, Montreal has 14.7 percent of the traffic but only 6.6 percent of the seats.
Since 2015, AC has launched 12 new international (excluding the US and Caribbean) routes from Toronto – Amsterdam, Delhi and Dubai in 2015; Budapest, Glasgow, London Gatwick, Prague and Warsaw in 2016; and Mumbai, Cartagena, Reykjavik and Berlin in 2017. A diminishing list of new opportunities from Toronto may be driving more expansion from Montreal. Thank you Mike St Laurent (ex-Air Canada for more than 30 years and now with ASM) for your insight.
---
Route 3: Melbourne – Zhengzhou

Data
| | |
| --- | --- |
| Carrier | |
| Aircraft | Boeing 787-8 |
| Frequency | Twice weekly |
| Start Date | 9 December 2017 |
| Distance | 8,733km |
| O&D Traffic Demand (2016) | 15,684 |
| Growth % YOY | 27.6% |
| Average Fare $ (one way) | $349 |
Insight
Jetstar is starting a twice weekly service from Zhengzhou to Melbourne, which will be the first Chinese service connecting Australia from the carrier. The group already flies to 19 destinations in China predominantly through the Jetstar Pacific AOC (BL), but also through the Jetstar Asia (3k) And Jetstar Japan (GK). Qantas, the carrier's parent group, serves Beijing and Shanghai and is keen to use Jetstar with its lower cost base to access the regional cities of China. But why Zhengzhou?
Zhengzhou is the capital of Henan Province in Central China and has a population of ten million people. The airport handled 20.76 million passengers in 2016, with Emirates launching service in 2016. The city's economy is thriving – it has been the traditional cargo centre of north China for both rail and air, and it is the distribution centre for Apple and Microsoft. It is also home to Microsoft's R&D centre and factories for Mitsubishi and Foxconn.
The route will focus on the outbound market to Australia, which is another reason for choosing Zhengzhou as there are no current services to the country, but there may be some adventurous Australians wanting to visit Henan Province. Zhengzhou is access point to the Shaolin Temple and the cities of Luoyang and Kaifeng, which are ancient capitals of Chinese dynasties. Thanks to Kate Meng from the ASM China office for her insight.
Source: Sabre Market Intelligence
---
Downloads
Aviation reports and resources to help you to understand your markets, engage with your key business partners and create new routes.
The Power of Route Forecasting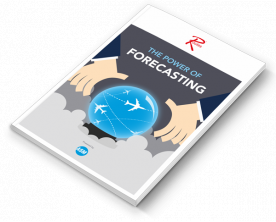 This new white paper examines how forecasting works and why it's important to both airports and airlines.
Indirect Traffic: The Key to New Routes?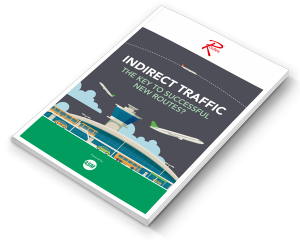 Indirect routes are often regarded as a pathway to successful new routes - but what are the facts behind the theory?
Fundamentals of Route Development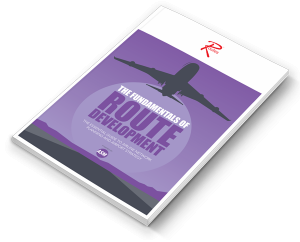 This guide explains the rules of route development and presentation advice when pitching to potential partners.
---