Route Exchange airline opportunity: Cork-Prague
Routesonline's monthly profile of an unserved route as featured on Route Exchange. This month we take a look at the case for Cork-Prague.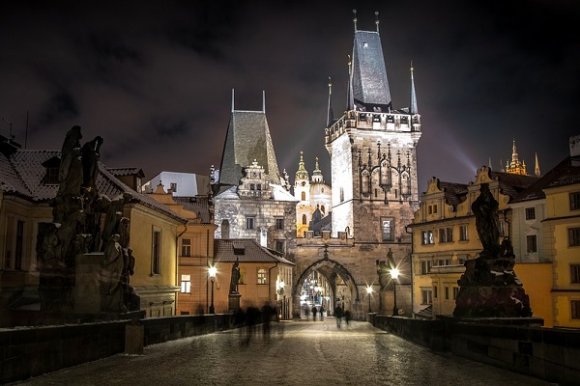 Each month Routesonline profiles an unserved route as featured on Route Exchange, our platform for route development professionals to connect and design the future of air services.
This month we take a look at Cork (ORK) - Prague (PRG), a route which Cork Airport says has an O&D demand of 28,000 passengers per annum.
Existing carriers that already serve Cork and Prague include Ryanair, Aer Lingus, Norwegian, Flybe, SWISS and Volotea. Of these, Ryanair could be the most likely operator, potentially targeting the outbound leisure market from the south of Ireland.
Prague in the Czech Republic is currently only served from Ireland by Aer Lingus and Air France with direct flights from Dublin. According to Sabre, O&D demand for this route during July 2017 was 16,447 passengers. In 2016, it was 88,386 passengers and the average base fare was $101.
Aer Lingus is currently the largest airline at Cork Airport, with a 56.5 percent share of monthly capacity (August 2017). Ryanair is second on 37.6 percent with Norwegian third at 1.6 percent. At Prague Airport, SmartWings had 23.5 percent of monthly capacity during August 2017. Czech Airlines had 18.4 percent and easyJet had 4.9 percent.
---
---
Both airports are set for further capacity growth in 2017. Figures from OAG show Cork Airport's capacity is set to grow by 2.8 percent to 2,817,659, while Prague Airport's is expected to rise by 14.8 percent to 18,580,187.
In July, aviation history was made at Cork Airport with the departure of Norwegian flight D81821 from Cork to Boston/Providence – the airport's first ever scheduled transatlantic service. The route helped to push passenger numbers up 6 percent during the month, compared with July 2016.

Cork Airport's managing director Niall MacCarthy said: "Cork Airport is consistently working to expand existing routes and secure new one as well as investing in enhanced airport facilities for our passengers."
Prague Airport has also enjoyed transatlantic success in recent weeks with American Airlines set to launch services to Philadelphia International Airport from May 2018, operated by Boeing 767-300 aircraft.
However, Europe locations remain the primary destination for both airports. A total of 99 percent of flight departures from Cork in 2017 are destined for European airports, according to OAG, while from Prague the figure is 91 percent.
-- VIEW CORK-PRAGUE AND MORE UNSERVED, UNDERSERVED AND UPCOMING AIRLINE ROUTES ON ROUTE EXCHANGE --
---