Route rundown: DUB-HKG, MEX-YVR, SIN-HRB
This week: Cathay Pacific launches Dublin-Hong Kong service and Interjet adds Vancouver to its network.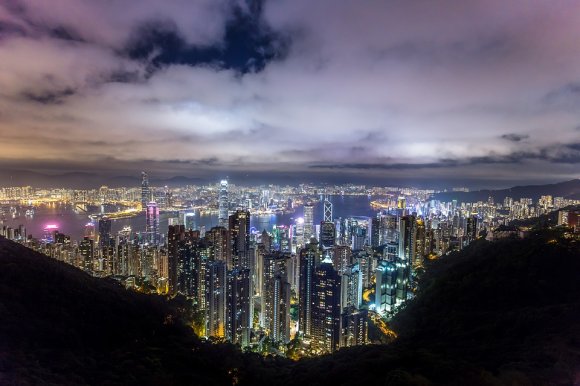 Nigel Mayes is the senior vice president, consulting & product development at ASM. Nigel has more than 15 years' experience in route development and is responsible for product development at ASM.
The sister company to Routes, ASM is the world's leading route development consultancy and has supported the creation of new air services since 1993.
---
Route 1: Dublin – Hong Kong

Data
Carrier

Aircraft

Airbus

A350

Frequency

Four weekly

Start Date

2 June 2018

Distance

9,866km

O&D Traffic Demand (2016)

40,245

Growth % YOY

10.8%

Average Fare $ (one way)

$572
Insight
Cathay Pacific has announced three new European services for 2018: four weekly to Brussels starting 27 March, three weekly to Copenhagen starting 22 May to 12 October, and four weekly to Dublin starting 2 June. All are operating with the new A350s. Cathay Pacific has come under increasing pressure, predominately from the MEB3, but also on direct services to mainland China. The carrier has reacted in recent years by adding new services to Europe - since 2015 it has added services to Gatwick, Barcelona and Madrid and prior to that Manchester, Dusseldorf and Zurich.
Cathay Pacific is embarking on a transformation programme in 2017, which is much needed given the poor interim losses the carrier posted in August HK$1.7bn. Sabre data from 2016 shows that from Hong Kong, Dublin is the fifth largest O&D market of (40k) in Europe that isn't served direct, after Copenhagen (54K) and now announced, Geneva (46K), Lisbon (45K) and Berlin (42K).
The largest connecting flow is with BA (11K), but Emirates is second with 9K, Dublin has experience a huge increase in capacity into the Middle East hubs with Emirates now offering twice daily, Etihad twice daily, Qatar daily and Turkish twice daily. The connecting markets to Asia and Australia from Dublin are huge, particularly to Australia (220K) and China (114K).
---
Route 2: Mexico City – Vancouver

Data
| | |
| --- | --- |
| Carrier | |
| Aircraft | Airbus A320 |
| Frequency | Four weekly |
| Start Date | 5 November 2017 |
| Distance | 3,969km |
| O&D Traffic Demand (2016) | 91,337 |
| Growth % YOY | 40.7% |
| Average Fare $ (one way) | $270 |
Insight
Interjet is launching its third market in Canada serving Vancouver four weekly with an A320. The carrier already serves Toronto and Montreal. Interjet is repeating the network formula it has used in Tornoto and Montreal by serving Cancun at the same time as Mexico City, with the aircraft rotating through both Mexican airports. The flights are operating on days 236 and are red eye flights which is no doubt due to the slot restrictions in Mexico City. The O&D market size of nearly 100,000 passengers is currently being driven by the existing daily Air Canada flight, although according to Sabre there is also a China Southern service which a through flight from Guangzhou to Mexico with a stop in Vancouver.
So with no existing carrier based in Mexico City, Interjet will be keen to target the outbound market from Mexico as well as providing a low cost product and fare to the people of Vancouver. Interjet has been aggressively expanding in both Canada and the US, now serving nine destinations in the US from Mexico City, as well as serving the USA from Guadalajara, Monterrey and Cancun.
While Air Canada operates a daily A319 with good load factors, less than 60 percent of its traffic is point-to-point, with the rest being connections to Asia and domestic Canada. Air Canada capitalises on the fact that connecting via Canada is a preferred option for many travellers between Mexico and Asia vs. connecting via the US. With no LCC presence between MEX and YVR, Interjet should be able to stimulate the market with lower fares.
---
Route 3: Singapore – Harbin

Data
| | |
| --- | --- |
| Carrier | |
| Aircraft | Boeing 787-8/-9 |
| Frequency | Three weekly |
| Start Date | 1 December 2017 |
| Distance | 5,416km |
| O&D Traffic Demand (2016) | 38,650 |
| Growth % YOY | 25.3% |
| Average Fare $ (one way) | $169 |
Insight
Scoot is to serve Harbin in the far north of China thrice weekly with a Boeing 787. This continues the growth of Scoot in the country - combined, Scoot and the former Tiger network now serve 23 destinations in China. The most recent cities added to the network has been Guilin and Lijiang. Harbin is the capital of Heilongjiang Province and the economic and political centre of the north east. It is an industrial city, but does attract visitors in the winter period with the Ice Light Sculpture Festival (Jan to Mar), but the majority of traffic will be outbound to Singapore and connecting on to the wider Singapore network down to Australia. Harbin currently has no direct service to Australia.
Source: Sabre Market Intelligence
---
---