Can travel companies keep pace with passengers' digital demands?
As digital disruption in the aviation industry continues apace, World Routes will explore what airlines need to do to ensure they are not left behind.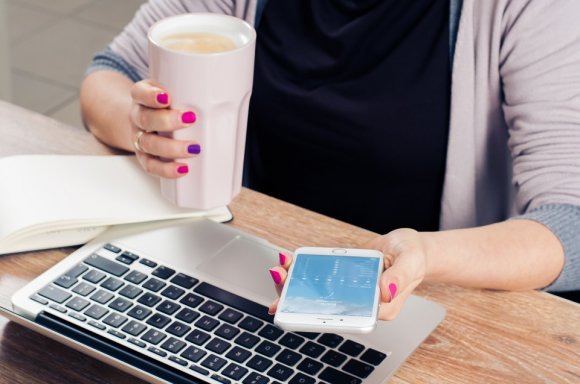 With digitalisation in the commercial aviation industry evolving at a rapid pace, are airlines equipped to meet the changing demands of passengers? Are airlines systems robust enough to cope?
A report published by the World Economic Forum's Digital Transformation Initiative earlier this year found that digitalisation in aviation, travel and tourism is expected to create up to $305bn of value for the industry through increased profitability between 2015 and 2025.
It will also migrate $100bn of value from traditional players to new competitors, as well as generating benefits valued at $700bn for customers and wider society through a reduced environmental footprint, improved safety and security, and cost and time savings for consumers.
A white paper released this month by Skyscanner looked at how travel companies must think beyond traditional distribution towards more intuitive and value-driven systems.
While travel businesses aren't yet able to master relevant recommendations, the Netflix experience demonstrates the opportunity to provide these based on an individual's past trips and searches.
Filip Filipov, VP product management at Skyscanner, said: "At their heart, both [Netflix and travel companies] face similar challenges of a broad and varied catalogue of options which needs to be presented in a manageable way.
"People want to spend more time watching their favourite films or programmes, and discovering new ones which meet their preferences and tastes, rather than wasting time trying to find them to begin with. Likewise, people want to enjoy their travel experience, and spend less time on the bookings process."
But he added that making recommendations in travel is more challenging than in verticals such as entertainment and groceries, where behaviours are replicable.
"Travel is vast and the cues are more complex – the fact that you went to Dubai five times might mean you want to go again, or exactly the opposite," said Filipov.
"On the other hand, if you search for two adults and an infant, that should rule out suggestions such as a party weekend in Ibiza. There's a lot of work to do in this area, and the Netflix problem in travel won't be solved easily."
Skyscanner's white paper added that the future of travel retail is about much more than a transaction; it is about surfacing the relevant information at the right time to satisfy a user's needs.
"As well as raising awareness of the products they may not have considered through offers and alerts. This is particularly important on mobile, where there is limited space to display information," it said.
Hugh Aitken, senior director of strategic partnerships at Skyscanner, is one of the speakers at World Routes 2017, providing insight on the 'How digital will reshape aviation by 2020' panel.
The session will explore whether airlines are equipped for the digital demands of the 21st century and which ones are ahead in the digital game.
Click here to see the full speaker programme at World Routes and find out how you can attend.
---