Boeing raises Dreamliner production amid improved demand
Boeing bullish on returning demand for long-haul aircraft.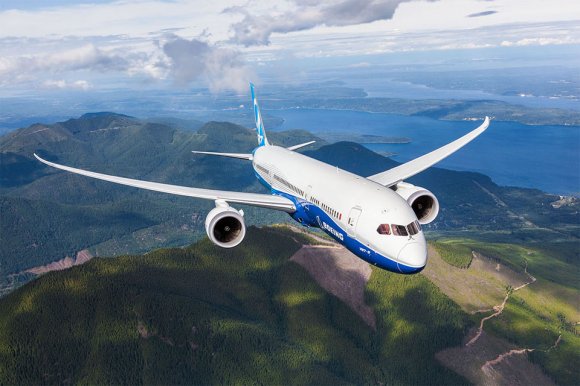 Boeing is to raise production of its 787 Dreamliner aircraft from 2019 as confidence in its order book begins to return.
The US manufacturing giant will raise production by 17 per cent to 14 planes per month, up from 12.
"That's an important step for us and another signpost of the strength of the marketplace," CEO Dennis Muilenburg told analysts at a Morgan Stanley conference.
The announcement follows a Memorandum of Understanding signed between Malaysia Airlines and Boeing for 16 new aircraft including eight 787-9 Dreamliners, converted from the existing contract for Boeing 737 MAX aircraft, along with eight additional 737 MAX 8s.
Malaysia Airlines currently operates more than 50 Next-Generation 737s and has an additional 25 737 MAXs on order, including 10 for the new 737 MAX 10.
Peter Bellew, managing director and chief executive of Malaysia Airlines, said: "New widebody aircraft are a key to making Malaysia Airlines a premium airline offering a five-star product again.
"The extraordinary range of the 787-9 gives an ability to operate to any point in Europe and some USA destinations in the future from Kuala Lumpur."
787 model summary through August 2017
| | | | |
| --- | --- | --- | --- |
| Model series | Orders | Deliveries | Unfilled |
| 787-9 | 675 | 244 | 431 |
| 787-8 | 426 | 345 | 81 |
| 787-10 | 177 | | 177 |
| 787 Total | 1278 | 589 | 689 |