Event essentials for World Routes delegates
Advice to help you make the most of your time in Barcelona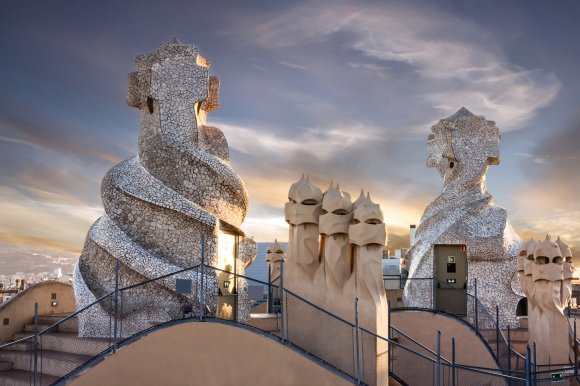 With World Routes just over a week away, it's time to start planning for the event. We've compiled our top tips to help you prepare:
Print a copy of your e-badge barcode
Please print a copy of your e-badge barcode and take it to the registration desk. A member of staff will scan the barcode and issue your delegate badge. There will also be the option of self-scan registration at the Fira Gran Via which will require a barcode.
Registration times:
Saturday 23 September: 12.00 -15.00 at the Fira Gran Via and 17.00-18.45 at Barcelona Shoko (Saturday Reception)
Sunday 24–Tuesday 26 September: event opening times at the Fira Gran Via
Remember your personal registration code
It's the password for your final diary, the On-site Meeting System and the Routes app, so please keep it with you.
Download the Routes app
The Routes app contains the full event programme. You can connect with fellow delegates, share your experiences and keep up to date with the latest news. Delegates have been sent an email with a link to download the app.
Security
There will be enhanced security measures at World Routes including patrols and bag checks. Unaccompanied bags may be confiscated, so please keep your belongings with you at all times.
Airport and event transfers
Transfers will be available from Barcelona El Prat Airport to official hotels:
Friday 22 and Saturday 23 September: every hour from 9.00-22.00.
Sunday 24 Sept: every hour from 9.00-12.30.
The full transfer schedule can be viewed on the app and the event website.
Meetings
You can pick up your meeting diary from the diary advice desk which will be open on Sunday 24 September at 9.00.
Visit Me
Exhibitors will offer food, drink, entertainment and prize draws at their stands. Please see the Visit Me section of the app for full details.
Conference programme
Industry leaders such as IAG's Willie Walsh will take part in topical debates, interviews, interactive sessions and talks. The programme can be viewed on the Routes app and the World Routes website.
Networking events
Unwind with new colleagues and catch up with old contacts at the following networking events:
Saturday Reception: Saturday 23 September, 17.00-19.00 at Shoko. The dress code is smart casual.
Aena Welcome Reception: Sunday 24 September, 17.30-19.30 at Café Del Mar. Join Aena for tapas, drinks and musical entertainment. The dress code is smart casual.
Networking Evening and World Routes Marketing Awards: Monday 25 September, 19:00-23:30 at Palau Sant Jordi. One of the highlights of the event! The dress code is smart casual.
Farewell Reception: Tuesday 26 September, 17.00-19.00 at Fira Gran Via. Enjoy a taste of Guangzhou's famous hospitality with Guangdong Airport Authority, host of World Routes 2018.
More information about the networking event can be viewed on the app and event website.
We look forward to seeing you in Barcelona!