Fleet expansion on the horizon for bmi regional
Expansion of bmi regional's fleet is a case of "when not if", chief commercial officer Jochen Schnadt has told Routesonline, as the regional carrier seeks to grow its European footprint.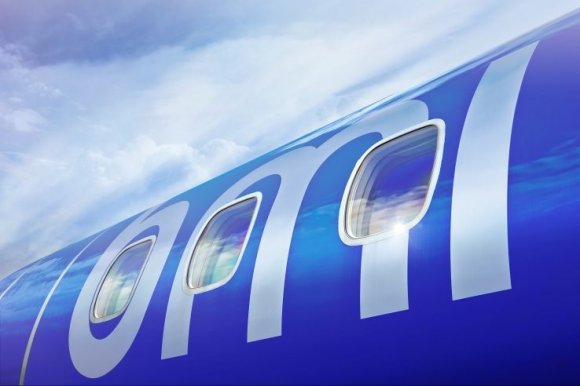 Jochen Schnadt, bmi regional's chief commercial officer and a speaker at World Routes 2017 in Barcelona, has said there is a "significant opportunity" to introduce larger aircraft to complement its existing fleet. Bmi regional currently operates an all-jet fleet comprising 18 Embraer 135 and 145 aircraft.
"This will help to address the growth we're seeing in certain markets by replacing smaller aircraft with slightly larger ones, and equally get to a point where we can free up some of the small aircraft," he said. "It allow us to continue the growth in new markets that have the same attributes to the markets we serve already."
Although Schnadt would not commit to definite timings, he added that it was "a question of when rather than if" and a decision was "not too far away".
UK-based bmi regional operates more than 350 scheduled flights a week across a network of 35 destinations in 11 European countries. Its traffic is broadly split two thirds business and one third leisure.
In August the point-to-point carrier launched a codesharing partnership with Italian airline Air Dolomiti, enabling passengers to book connecting flights to/from Munich and five destinations in Italy (Venice, Verona, Bari, Bologna and Florence).
In addition, a codesharing agreement is being put in place with bmi regional's sister airline Loganair, both of which are owned by Airline Investments. Schnadt said the partnerships would allow the carrier to gain ground and widen its market reach.
He added: "Our model is giving us positive market traction and positive market resonance. When you look at where there are additional opportunities to develop, we certainly see very significant opportunities in the wider European context and we are pursuing this."
New routes launched in recent months include Birmingham Airport to Gothenburg and Nuremberg and Stansted to Derry.
Schnadt said Germany and the Nordics continue to be a focus, adding the carrier would "aggressively" target secondary business regions and hubs that don't necessarily have the connections and connectivity that the major hubs have, but have good demand and potential links with similar regions.
Given bmi regional's existing ties with Lufthansa - it has codeshare agreements are with the German airline and its subsidiary Brussels Airlines - Schnadt added the airline would be "foolish" not to keep a close eye on the Air Berlin situation.
"Increasing our footprint in the German market is a focus and we will look very keenly at any opportunities that fit our business model," he said. "The German market is a good fit with the product proposition that we have."
---