Maldives widens focus amid strong tourist demand
While existing carriers continue to increase capacity, new and emerging markets like India and the Middle East are a growing focus for Velana International Airport.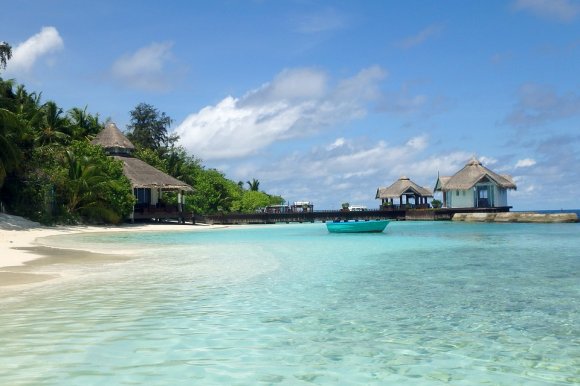 With its luxury white-sand beach resorts, blue lagoons and extensive reefs, it is unsurprising that the Maldives remains a strong draw for tourists. According to statistics released by the Indian Ocean nation's Ministry of Tourism, the total number of passenger arrivals increased to 770,715 in the first seven months of the year, a 5.5 per cent rise compared with the same period 12 months ago.
Hussain Sharif, manager, airline strategy and key accounts from Maldives Airports Company, the company operating Velana International Airport (formerly known as Malé International Airport), says passengers from Europe and Asia-Pacific continue to account for the lion's share of arrivals, but other emerging markets are gaining traction.
"Normally our targets range from Europe to the Far East, but with a change in the national tourism masterplan we need to ensure that everything is streamlined together," says Sharif. "This means that new and emerging markets like India and Middle East are on the table for us."
Figures from OAG show that the number of available seats from India is up by almost 20 percent in 2017 while the capacity rise from the Middle East is 5 percent. In October Indian low-cost carrier Go Air is expected to start services between Mumbai and Malé, just one of the airport's latest route announcements.
"Market development in tourist arrivals to Maldives has shown positive outlook in the recent period. There are substantial developments in the tourism industry with various properties on the verge of completion," says the Ministry of Tourism.
Sharif adds that VIA's development strategy is based on five clusters from different segments of air traffic that the nation gets from various parts of the world. "We like to keep a hybrid strategy which ensures that the maximum utilisation is achieved from each cluster," he says.
"For example, recently we have been getting high demand from low-cost carriers, but the number of properties in the budget market compared to high-end resorts is very low. Despite this, the demand for low-cost traveling into Maldives is growing day-by-day.
"However, our strategy ensures adaptability to the tourism market volatility. Maldives is always positioned as a premium destination with different budget opportunities available. So evidently the strategy we impose will always comply with this."
Overall capacity at VIA has increased by more than one million over the past five years, from 5.1 million available seats in 2013 to an expected 6.2 million in 2017. To help cope with this demand, the airport is currently embarking on a massive infrastructure development.
Beijing Urban Construction Group is currently building a new 3,400-meter-long, 60-meter-wide runway that will mean the airport will be able to accommodate the Airbus A380. In addition to this, Saudi Binladin Group is to design and construct a new state of the art new international terminal building capable of handling 7.5 million passengers per year.