Chicago's airports to "aggressively" pursue new airlines
The city's "bold tourism goal" of 55 million visitors by 2020 means a renewed focus on new services.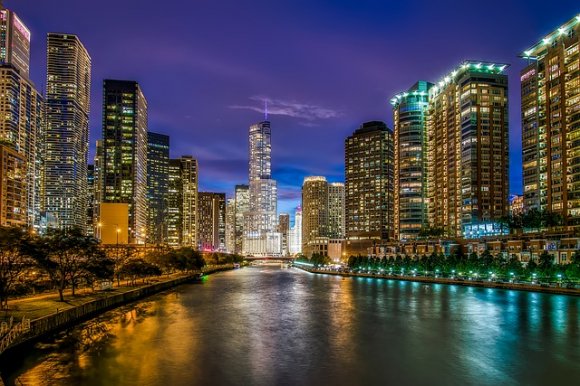 As part of its involvement in World Routes 2017, Routesonline spoke to the Chicago Department of Aviation to hear its route development plans.
Q: What have been your most notable route successes?
Since January 2013 we have had 16 new airlines start service at the Chicago Department of Aviation's two airports, O'Hare and Midway. In the past two years, we have been particularly pleased by increases in service to Mexico by both U.S. and foreign-flag carriers.
With the additional of new United Airlines service to Mazatlán in December 2017 the CDA airports will offer non-stop service to 15 destinations in Mexico.
Other recent successes include new services to the increasingly popular destination of Iceland by both Icelandair and WOW air, expanding our non-stop points served in Asia to include Taipei (EVA Air) and Tokyo-Haneda (ANA) and new destinations in mainland Europe such as Barcelona (American) and Krakow (LOT). We look forward to additional expansion in Europe in 2018 with planned new non-stops to Budapest (LOT), London-Gatwick (Norwegian) and Venice (American).
Q: What are your next targets for route development?
Australia and New Zealand are particularly important targets for us as airlines acquire aircraft that make non-stop service to Chicago feasible as both destinations forecast very strongly.
Other geographic regions of interest include Africa (eg, Addis Ababa), Asia (Guangzhou and Manila), Europe (Athens, Lisbon, Oslo, Milan), Israel and South America (Bogota and Lima).
Q: What is your main message at World Routes?
Enhanced global connectivity via Chicago's airports continues to be a key driver of economic growth and corporate development in the Chicago metropolitan area – the third-largest metropolitan area in the US.
Connecting Chicago to new parts of the world also supports Chicago's bold tourism goal of 55 million visitors a year by 2020 which we are quickly approaching.
With the new capacity created by recent, and planned additional infrastructure improvements at our airports, the CDA is seeking to aggressively add new airlines and destinations serving all corners of the globe.