Asian visitor growth just the start for Prague
The 31 percent visitor Asian visitor growth seen by Prague in 2017 is set to kickstart hunt for more long-haul routes.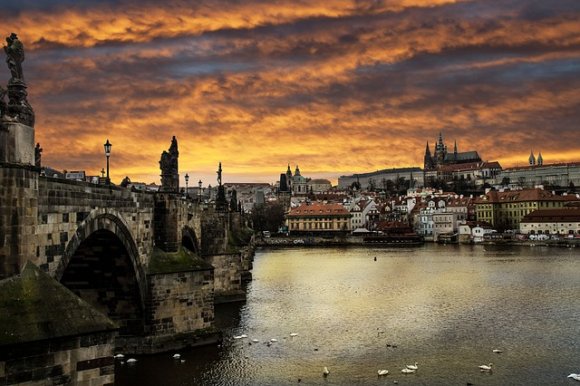 As part of its involvement in World Routes 2017, Routesonline spoke to Prague Airport to hear its route development plans.
Q: What have been your most notable route successes?
The latest route successes of Prague Airport are represented by the new daily services to Doha operated by Qatar Airways, announcement of direct flights to Xi'an, Prague's fourth Chinese destination, which will be flown by China Eastern Airlines from October 2017 and confirmation of new seasonal service to Philadelphia operated by American Airlines from May 2018.
In total, the airport's network grew by 18 destinations newly connected with Prague on direct scheduled services in 2017. New routes to Keflavik, Krakow, London/City, Tbilisi or Verona are among the most interesting route developments.
Q: What are you next targets for route development?
In line with the increasing number of visitors to Prague from Asian markets (+31 percent in first half of 2017), Prague Airport is targeting the introduction of new long-haul flights from Bangkok, Hanoi, Tokyo, Delhi and Taipei.
One of our largest underserved markets is North America. That is why we see potential for further development of existing seasonal services to New York and Toronto. Based on recent traffic development, a new direct service to Chicago is also in our focus. In Europe, our largest unserved markets are Belfast, Vilnius and Florence.
Q: What is your main message at World Routes?
The 2017 passenger volume expectation at Prague Airport is anticipated to be more than 15 million, representing over two million more passengers than in 2016. This trend confirms the attractiveness of Prague as one of the most popular destinations worldwide and that it belongs among the safest cities.
The overall number of incoming tourists continues to grow by 13 percent in the first half of 2017, supported by a notable increase of demand for outbound traffic resulting from healthy economic growth of the Czech Republic. Prague Airport offers an attractive incentive scheme comprising nine route-based and two passenger volume-based incentive programmes.