Airline consolidation tops the bill for Lufthansa Consulting
Lufthansa Consulting discuss how airports can respond to airline consolidation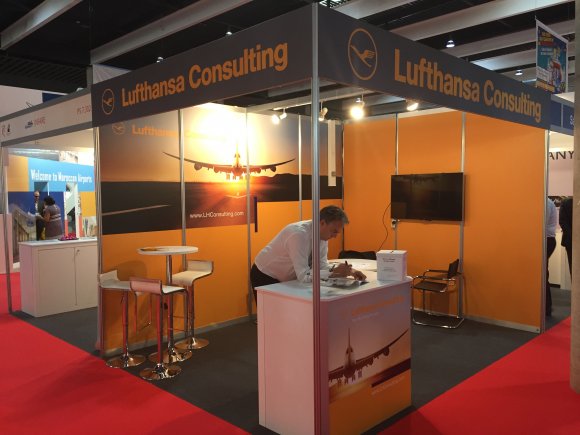 Andreas Kraus, associate partner at Lufthansa Consulting, outlines the business' goals at World Routes 2017.
Q: What have been your most notable successes?
Lufthansa Consulting is continuing to support numerous clients in the airline and airport community at Routes. We have been pulling the strings at several successful route launches and airline network revisions recently, but as consultants we are not standing in the front row when route inaugurations are celebrated. Meet us at our exhibition stand PS7.306 to find out more.
Q: What are you next targets for development?
Our ambitions are twofold: (1) to define and implement professional route development strategies for our airport clients and (2) to support our airline clients in optimizing their network development and management. Both services need constant revisions, accurate passenger-flow data, cutting-edge network planning tools and solid market know-how in order to be successful. This year we are especially proud to introduce the country of Swaziland to the Routes airline community.
Q: What is your main message at World Routes?
"Turbulent European Skies – How can airports respond to airline consolidation?" is our lead topic at World Routes 2017.
Airline consolidation has a strong impact on airports. Whereas short-term service interruptions harm the customer experience and an airport's reputation, long-term effects are more severe: smaller gateways, in particular, risk losing prominent long-range services or even their hub status once a home carrier's business model comes under pressure.
At World Routes, we will discuss how airports can best react to the challenges of airline consolidation. Further key topics will include how to deal with fading air supply, how to support the establishment of replacement links in the short term and how to proactively extend business activities to new owners and new customer groups.
The current turbulent times are demanding for top airport managers, as airports need to play a more active role in safeguarding their market position. This means having solid 'what-if' scenarios and mitigation strategies in place to anticipate changes in the airline provider portfolio.
During the event we will provide an overview of our full range of competencies, products and services. We will share our proven expertise, which is particularly focused on airline and airport topics but also on issues in the fields of logistics, infrastructure and in industry-related areas.