Monarch flights cancelled as airline enters administration
Monarch Airlines' operations have been suspended after the troubled British carrier entered administration.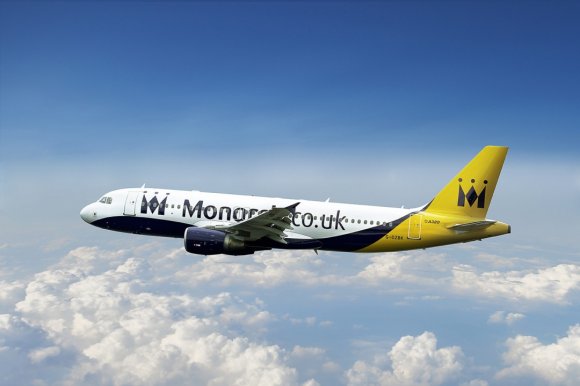 Mounting cost pressures and increasingly competitive market conditions in the European short-haul market have been blamed for the administration of Monarch Airlines.
Administrators from Big Four accountancy firm KPMG have been appointed to handle the affairs of the airline and its travel arm, Monarch Travel Group.
As a result of the insolvency proceedings, Monarch Airlines is no longer able to fly as its Air Operating Certificate has been suspended. The airline operated flights from Birmingham, Leeds Bradford, London Luton, London Gatwick and Manchester in the UK.
The Civil Aviation Authority (CAA) will be coordinating the repatriation of Monarch customers who are currently overseas and who are scheduled to fly to the UK over the next two weeks. About 110,000 customers are currently overseas and the CAA has chartered a fleet of more than 30 aircraft.
"Once the company entered insolvency, the Air Operating Certificate it needs to be able to fly was effectively suspended, which is why all outbound flights were cancelled with immediate effect," said Blair Nimmo, partner at KPMG and joint administrator to the companies.
"Our primary focus for the next 48 hours is to work with the CAA to provide the infrastructure and information needed to help the government and CAA with the safe repatriation of approximately all the 110,000 customers who are currently overseas and due to travel back to the UK within the next two weeks.
"This includes all those whose trip is not specifically covered by ATOL protection. The CAA has provided funding to enable the group to retain a number of employees to assist us with the provision of this information."
The administration of Monarch comes less than a year since it secured £165m, the largest investment in its history, from majority shareholder Greybull Capital. Investment firm Greybull Capital rescued the company in 2014.
Passengers due to fly with Monarch from the UK are advised not to travel to their airport, unless they have booked alternative arrangements. Administrators from KPMG said affected passengers overseas should await confirmation of their new flight on monarch.caa.co.uk.
The group's engineering operation, Monarch Aircraft Engineering, is not in administration and continues to trade normally.