Europe's aviation industry by numbers - August 2017
Routesonline's latest analysis of the European aviation industry, examining the top routes, airlines and airports.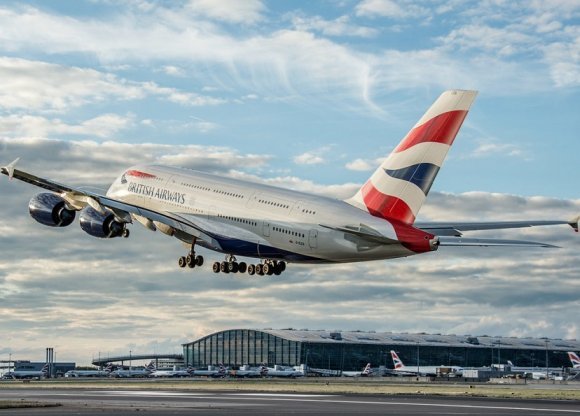 Routesonline analyses the European aviation industry, taking a monthly look at the top routes served and revealing the airlines that are dominating the market. We also rank the top ten airports by available seat capacity.
The latest figures for August 2017 - all data provided by OAG
Top European airline routes
London Heathrow (LHR) to Dubai International (DXB) remained as the number one route for capacity during August 2017 with 325,259 available seats. Antalya (AYT)-Istanbul Sabiha Gokcen (SAW) and Istanbul Sabiha Gokcen (SAW)-Bodrum Milas (BJV) entered the top ten, with Munich (MUC)-Berlin (TXL) and Barcelona (BCN)-Madrid (MAD) dropping out.
Top airlines:
Ryanair's capacity increased by 1.1 percent in August 2017, compared with July, to 13,061,979 available seats. The Irish carrier's overall market share during the month was 9.92 percent, down slightly from 9.86 percent in July 2017.

Top airports:
Istanbul Ataturk recorded the largest percentage growth in the top ten European airports during August 2017, with a 2.3 percent capacity rise to 3,886,235 available seats. According to OAG, Munich International recorded the largest drop in capacity with a 4.1 percent fall, equivalent to 111,833 available seats.
---
The full European aviation industry data
Top routes (August 2017):
| | | | |
| --- | --- | --- | --- |
| Rank (July 17) | Route | Aug-17 capacity | % change |
| 1 (1) | London Heathrow (LHR) - Dubai International (DXB) | 325259 | -0.5% |
| 2 (2) | Izmir Adnan Menderes (ADB) - Istanbul Ataturk (IST) | 322862 | -1.1% |
| 3 (3) | London Heathrow (LHR) - New York J F Kennedy (JFK) | 318324 | 0.5% |
| 4 (6) | Simferopol (SIP) - Moscow Domodedovo (DME) | 290940 | 18.7% |
| 5 (5) | Antalya (AYT) - Istanbul Ataturk (IST) | 275990 | 7.4% |
| 6 (8) | Izmir Adnan Menderes (ADB) - Istanbul Sabiha Gokcen (SAW) | 242589 | 6.3% |
| 7 (7) | Barcelona (BCN) - Palma de Mallorca (PMI) | 235828 | 0.4% |
| 8 (10) | Catania (CTN) - Rome Fiumicino (FCO) | 228255 | 1.6% |
| 9 (NEW) | Antalya (AYT) - Istanbul Sabiha Gokcen (SAW) | 226282 | 12.5% |
| 10 (NEW) | Istanbul Sabiha Gokcen (SAW) - Bodrum Milas (BJV) | 221967 | -1.1% |
Top airlines (August 2017):
Rank
Carrier
Jul-17 capacity
Aug-17

capacity

% change
1
Ryanair
12925332
13061979
1.1%
2
Easyjet
8533344
8560302
0.3%
3
Turkish Airlines
8243224
8322677
1.0%
4
Lufthansa German Airlines
7590164
7334384
-3.4%
5
British Airways
5188015
5179748
-0.2%
6
Air France
5195037
4977119
-4.2%
7
Aeroflot Russian Airlines
4795454
4806742
0.2%
8
Vueling Airlines
3731972
3777416
1.2%
9
KLM-Royal Dutch Airlines
3462642
3455328
-0.2%
10
SAS Scandinavian Airlines
3068206
3411310
11.2%
Top airports (August 2017):
Rank
Airport
Jul-17

capacity

Aug-17

capacity

% change
1
London Heathrow
4363722
4361179
-0.1%
2
Paris Charles de Gaulle
3912246
3930867
0.5%
3
Istanbul Ataturk
3799957
3886235
2.3%
4
Frankfurt International
3794977
3765116
-0.8%
5
Amsterdam
3604019
3621329
0.5%
6
Madrid Adolfo Suarez-Barajas
2934140
2875360
-2.0%
7
Barcelona
2818080
2788116
-1.1%
8
Munich International
2724210
2612377
-4.1%
9
London Gatwick
2557997
2593525
1.4%
10
Rome Fiumicino
2543603
2520168
-0.9%
---
Archive:
---

The 23rd World Route Development Forum
Barcelona, Catalonia • 23 - 26 September 2017
Confirmed speakers include: