Visualising the future of aviation: The World Routes trend wall
Throughout World Routes 2017 in Barcelona, our artist Paula Bressler captured some of the key images and quotes on the major challenges and opportunities facing the industry.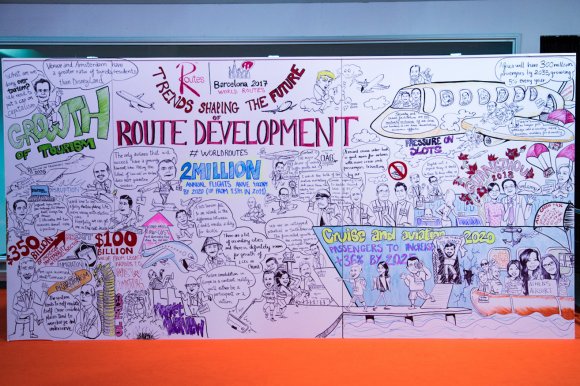 The World Routes 2017 conference programme examined some of the biggest issues facing aviation right now, from the advent of long-haul low-cost disruptors to geopolitical turmoil and technological shifts.
Throughout the event in Barcelona from 23-26 September, our artist Paula Bressler captured some of the key images and quotes, documenting the major challenges and opportunities facing the industry today and in the future.
Click here to see the full wall
Below we examine first World Routes art wall in more detail:
Willie Walsh on long-haul low-cost: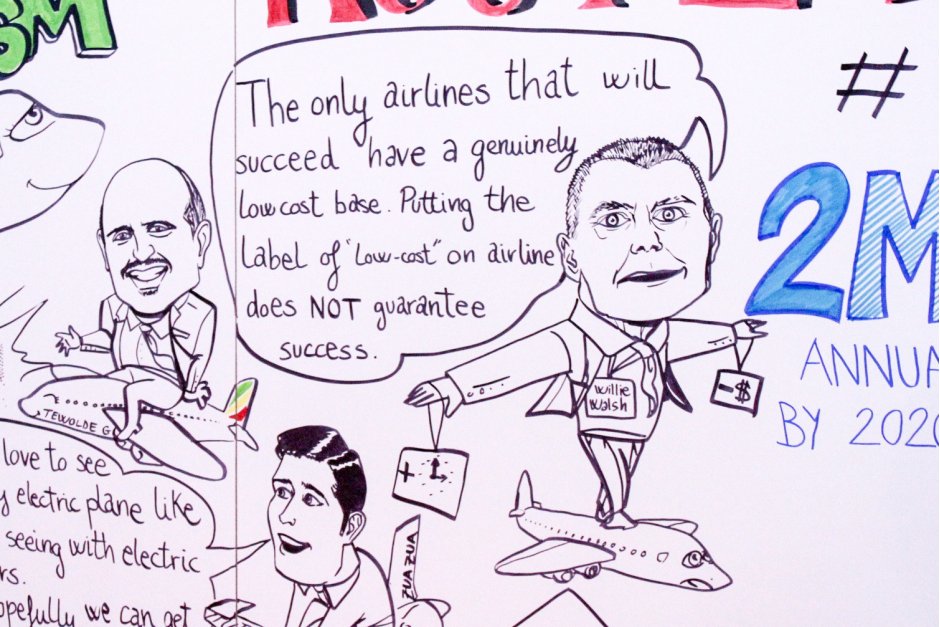 During a keynote interview with aviation consultant John Strickland, International Airlines Group's chief executive Willie Walsh discussed the launch of new airline LEVEL and explained what it really takes to be a low-cost carrier. "For the long-haul model to work, [it] needs feed and so you have to develop a short-haul network," he said. "We had that in place already so we could quickly tap into the point-to-point market. Feed becomes even more critical when you start increasing frequencies."
Key quote: "The only airlines that will succeed have a genuinely low cost-base. Putting the label of 'low-cost' on an airline does not guarantee success."
---
Doug Lansky on over-tourism: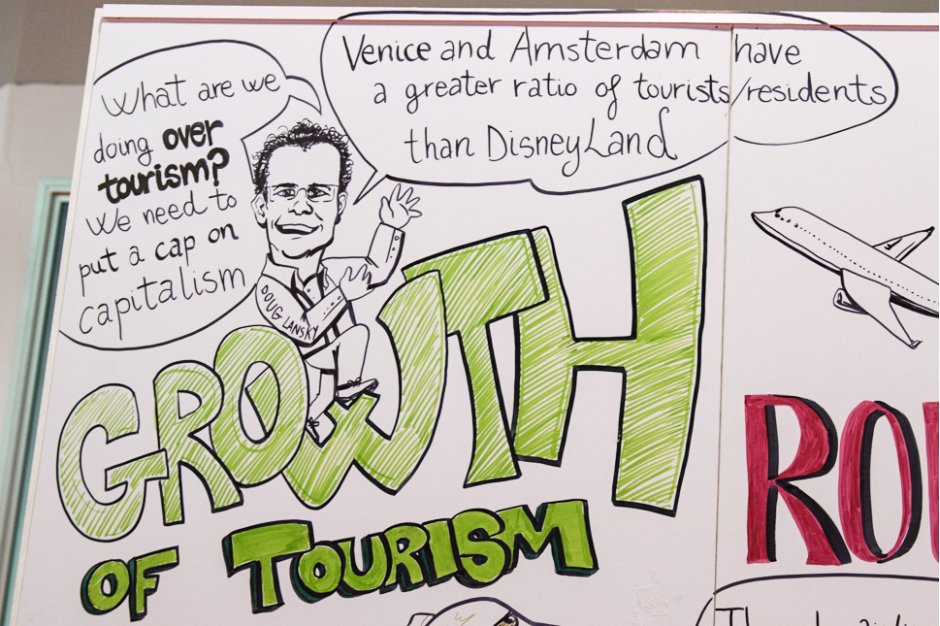 Futurist and travel writer Doug Lansky said at the current rate of growth of international travellers, there were 150 million in 1970 compared to 1.235 billion last year, there will be more travellers than humans on the planet within 16 years. And he warned that if destinations do not start considering how best to control numbers, they will soon find people no longer want to visit them. "The number one reason for a destination to become unpopular is overcrowding," he said. "You've passed the tipping point but you're still doing it."
Key quote: "What are we doing on over-tourism? We need to put a cap on capitalism."
---
Skúli Mogensen on disruption: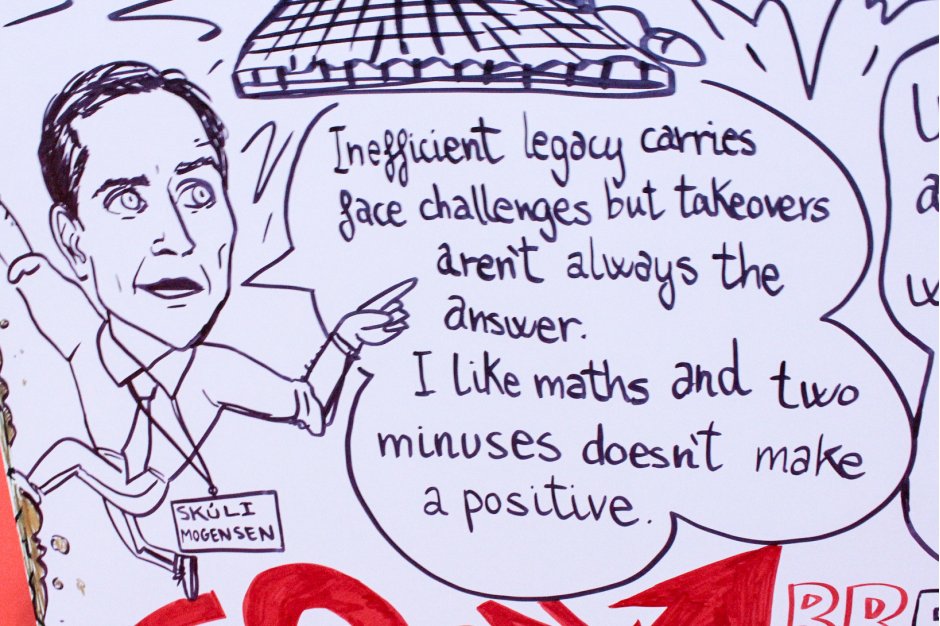 Skúli Mogensen, founder and chief executive of WOW air, explained how disrupters are changing the market and the airlines which survive will be those that embrace new technological advances. "I do think there is going to be continuing turbulence for legacy carrier," he said. "I think the airline is in a great position to become a lot more than flying from A to B. This is where we see great opportunity and it's something the industry hasn't explored properly to date."
Key quote: "Inefficient legacy carriers face challenges but takeovers aren't always the answer. I like maths and two minuses doesn't make a positive."
---
Vincent Hodder on consolidation: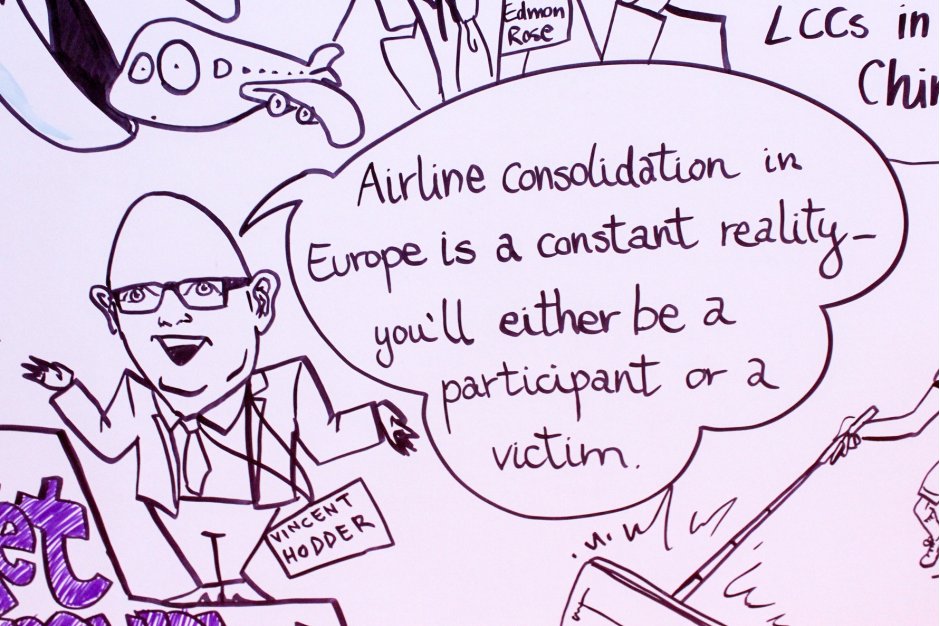 A period of consolidation among European airlines similar to what has occurred in the US is to be both expected and welcomed, delegates were told. Flybe chief commercial officer Vincent Hodder argued consolidation could take a number of different forms, from joint ventures to franchising. He added these could often be positive moves allowing both partners to benefit from one another's strengths.
Key quote: "Airline consolidation in Europe is a constant reality – you'll either be a participant or you'll be a victim."
---
Juan Carlos Zuazua on fleet advances: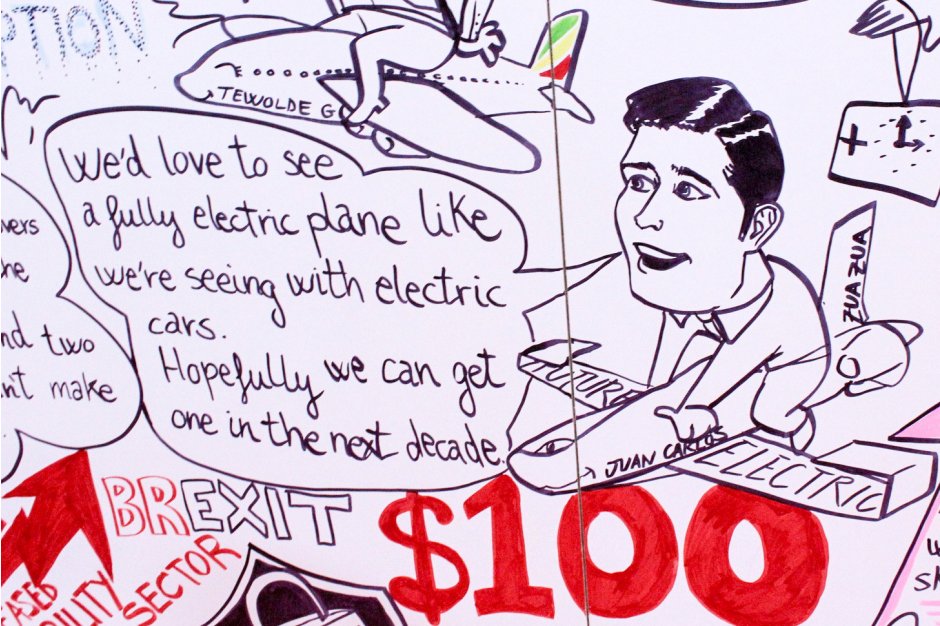 Juan Carlos Zuazua, chief executive of Mexican low-cost carrier VivaAerobus, said it would be "very difficult and take a long time to develop" an all-electric plane, but stressed the benefits would be "truly transformative" for the industry. Can it be achieved? Since World Routes took place, easyJet announced plans to collaborate with US company Wright Electric to develop an all-electric plane for flights under two hours. Ten years is the target.
Key quote: "We'd love to see a fully electric plane like we're seeing with electric cars. Hopefully we can get one within the next decade."
---
Edmond Rose on China: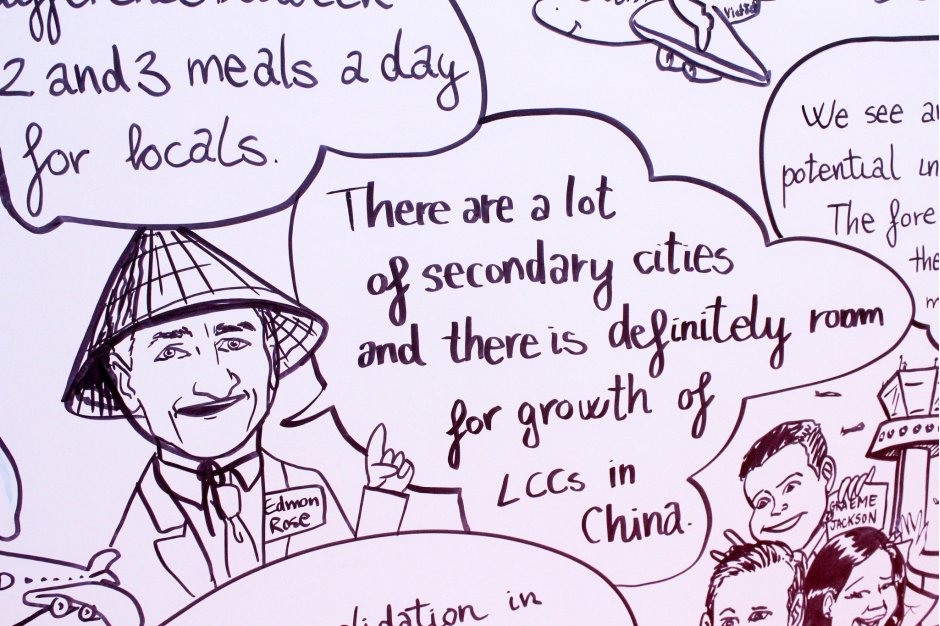 Edmond Rose, independent aviation consultant, said low-cost carriers in China have to confront some tough conditions. "For example, short turnarounds aren't allowed while they get challenged for selling ancillaries," he said. "They haven't been allowed to show their full potential." He added that the message to full service carriers was "if you don't want to be cannibalised by someone else, you have to cannibalise yourself a little".
Key quote: "There are a lot of secondary cities and there is definitely room for growth of low-cost carriers in China."
---
Azim Barodawala on digital: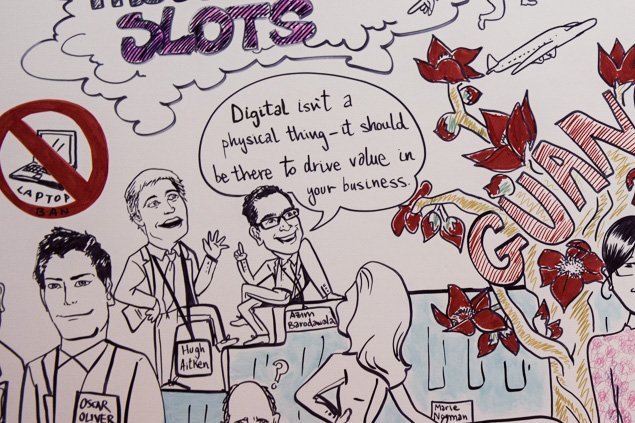 Azim Barodawala, chief executive of US technology business Volantio, explained why airlines cannot treat digital technology as an afterthought otherwise they will get left behind in a fast-changing marketplace. "Airlines who don't have a willingness to try something unproven are going to get left in the dust," he said. "Make it work, make it right and make it scale."
Key quote: "Digital isn't a physical thing – it should be there to drive value in the business."
---
Peter Cerdá on US security: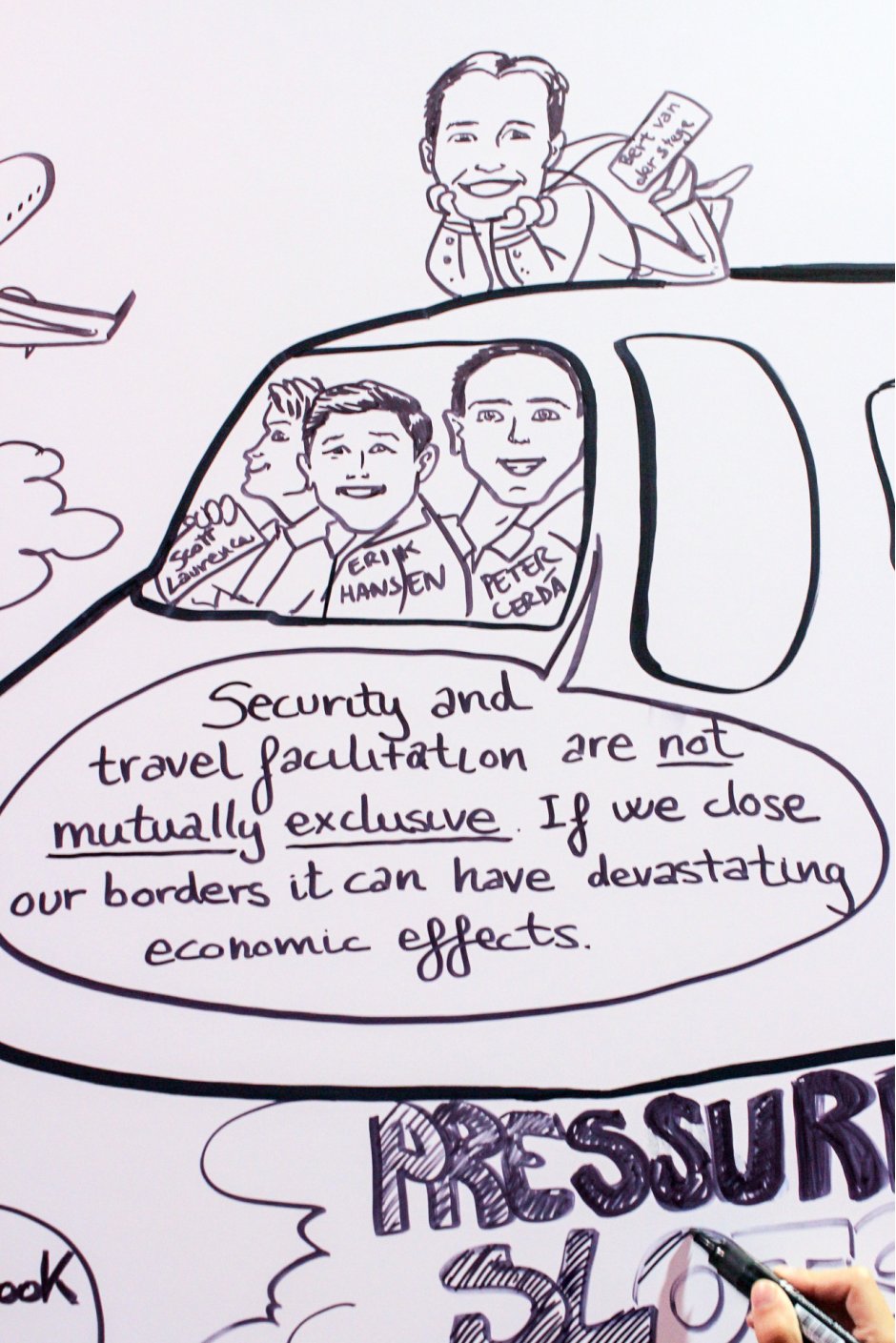 Speaking at the Spotlight on the US session, Peter Cerdá, IATA regional vice president for the Americas, warned on the damaging effects that protectionism could have. He also spoke about how US security pre-clearance zones in other countries may cause more problems than they solve. He added that some airports cannot deal with the additional pressure.
Key quote: "Security and travel facilitation are not mutually exclusive. If we close our boarders it can have devastating economic effects."
---
Kyriakos Anastassiadis on cruise and aviation: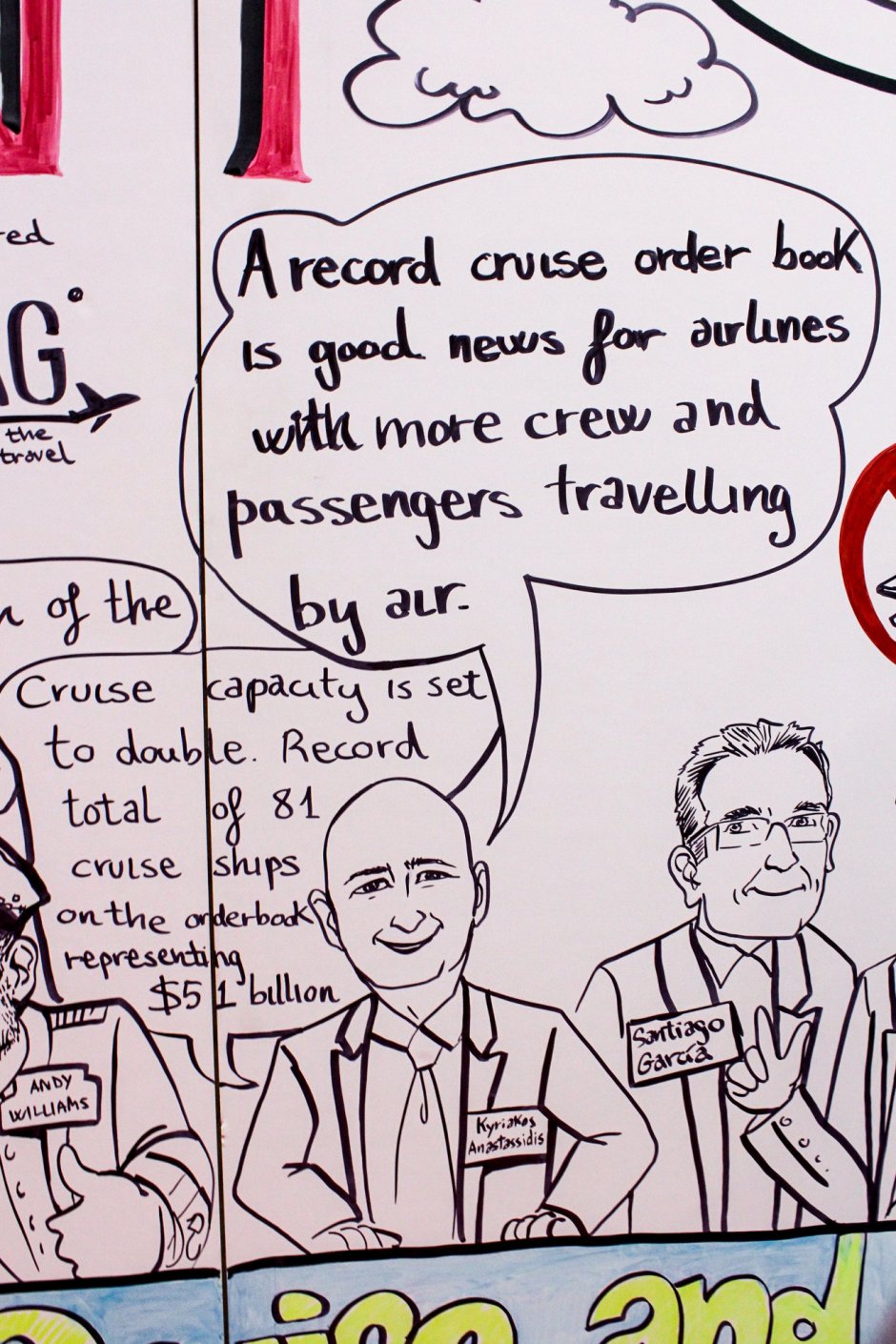 Kyriakos Anastassiadis, chief executive of Celestyal Cruises and CLIA Europe chair, said there is an opportunity for airlines to exploit the demand from Chinese cruise passengers during the winter months. "We have to create that market and we can do it by putting in the flights, making the destinations ready and providing them with the correct environment," he said. "Airlines can switch routes over the year."
Key quote: "A record cruise order book is good news for airlines with more crew and passengers travelling by air."
---
World Routes handed over to Guangzhou: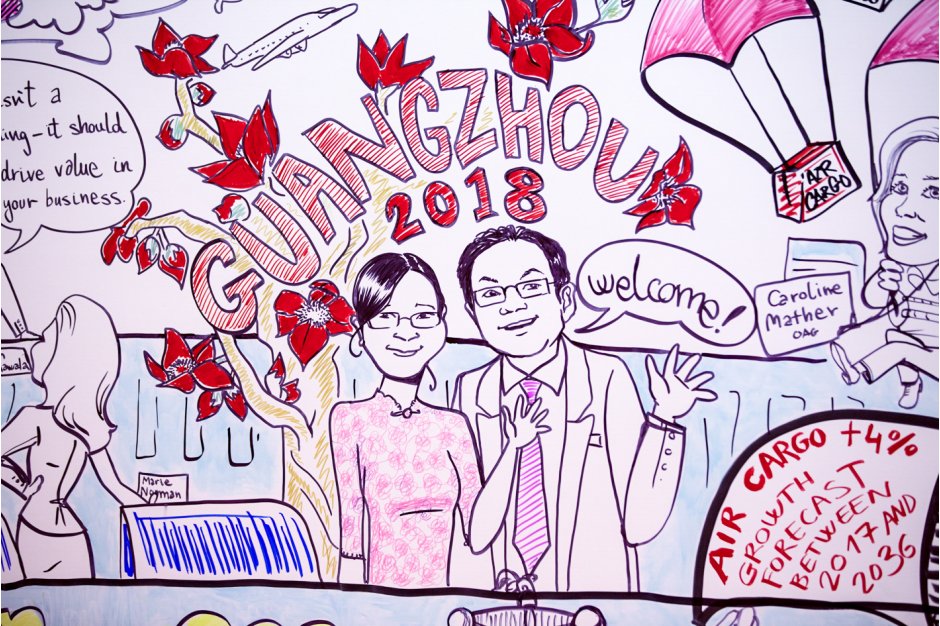 Guangzhou, an economic hub on the Pearl River in Guangdong Province, South China, will provide the perfect platform for World Routes 2018. The city has been an important trade centre for 2,000 years due to its strategic position near the South China Sea. Its economic strength has helped Guangdong to maintain its status as the richest province in China for the last three decades.
---
Elsewhere on the wall...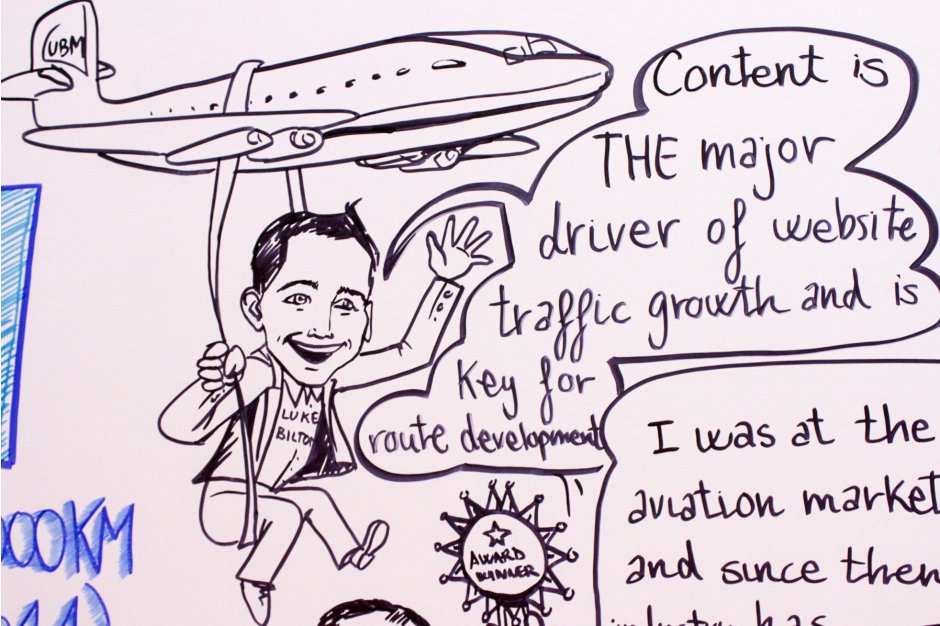 UBM's Luke Bilton on content marketing: "Content is the major driver for website traffic growth and is key for route development."
---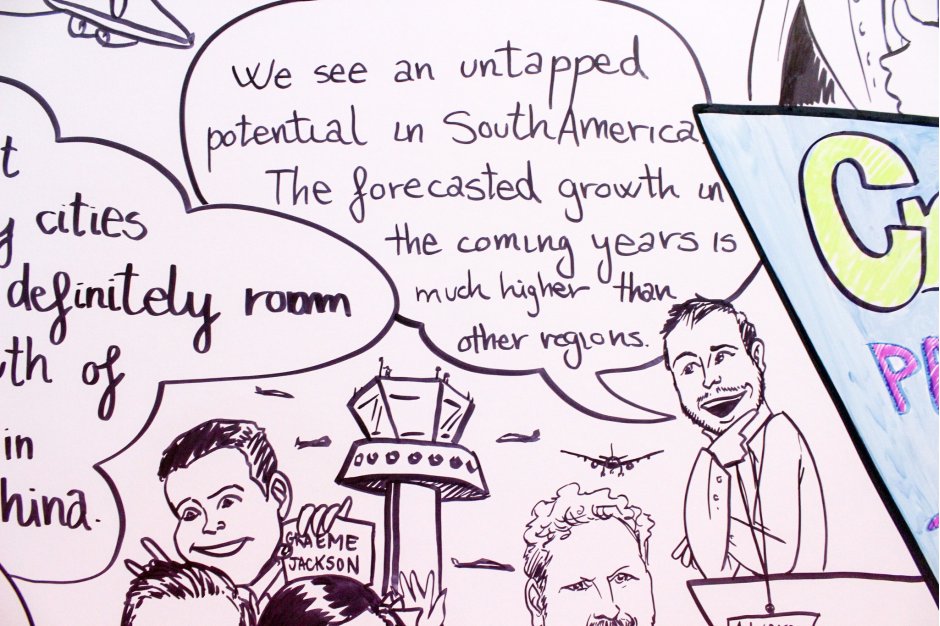 Alvaro Leite from Vinci Airports: "We see an untapped potential in South America. The forecasted growth in the coming years is much higher than other regions."
---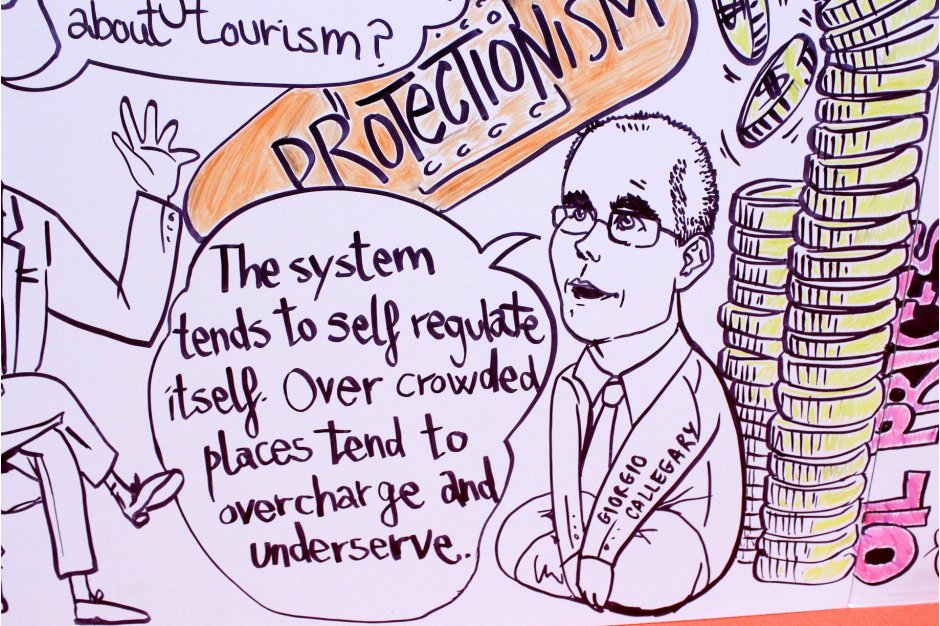 Giorgio Callegari of Aeroflot: "The system tends to self-regulate. Overcrowded places tend to overcharge and underserve."
---