Route rundown: DUB-PHL, CDG-FOR, FRA-SHE
This week: Aer Lingus is launching is 11th destination in the US and 'millennial' airline Joon's market entry.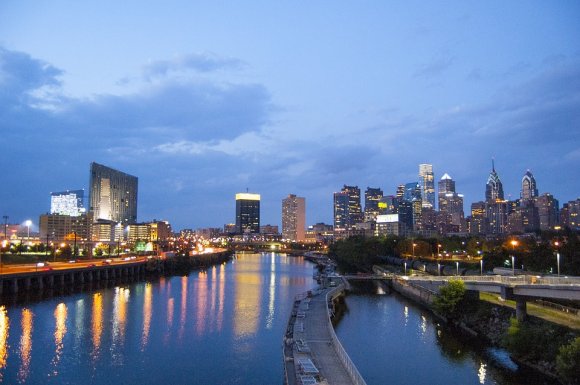 Nigel Mayes is the senior vice president, consulting & product development at ASM. Nigel has more than 15 years' experience in route development and is responsible for product development at ASM.
The sister company to Routes, ASM is the world's leading route development consultancy and has supported the creation of new air services since 1993.
---
Route 1: Dublin – Philadelphia

Data
| | |
| --- | --- |
| Carrier | |
| Aircraft | Boeing 757 |
| Frequency | Four weekly |
| Start Date | 25 March 2018 |
| Distance | 5,274 km |
| O&D Traffic Demand (2016) | 50,865 |
| Growth % YOY | 54.6% |
| Average Fare $ (one way) | $323 |
Insight
Aer Lingus is launching is 11th destination in the US into Philadelphia using a 757 provided by ASL Airlines starting 25 March 2018. The route is already served by American Airlines, but Aer Lingus can provide additional O&D capacity in the peak summer period. It will also offer additional connecting option through its codeshare partner American Airlines to the rest of North America.
American Airlines has been adding to its Philadelphia hub in the last few years with a number of new markets in Europe, such as Budapest and Prague. The inbound market will be strong with Philadelphia having a large Irish community and Aer Lingus will be able to provide connectivity to other points on its network, particularly to the UK where only London, Manchester and Glasgow have a direct Philadelphia service. Aer Lingus serves a further eight markets such as Newquay, Bristol, Leeds Bradford, Newcastle, Edinburgh, Glasgow and Aberdeen.
---
Route 2: Paris – Fortaleza

Data
Carrier
Aircraft
Airbus

A340-300

Frequency
Twice weekly
Start Date
4 May 2018
Distance
7,122 km
O&D Traffic Demand (2016)
6,152
Growth % YOY
37.9%
Average Fare $ (one way)
$492
Insight
Joon, the low cost arm of Air France, is launching the project with 3-4 A340s with 278 seats before moving to A350s. The carrier is aiming to reduce costs through hiring different crew on different contracts, hence the airline will be seeking leisure markets that will respond to the lower prices. Fortaleza fits nicely into this category as an up and coming Brazilian leisure destination.
The carrier isn't expected to replace existing transatlantic markets with the new brand but is trying to target new audiences and has openly stated its desire to attract "millennials". Fortaleza attracts a number of European visitors and already has three European carriers serve the market: Condor, Meridianafly and TAP.
---
Route 3: Frankfurt – Shenyang


Data
| | |
| --- | --- |
| Carrier | |
| Aircraft | Airbus A340-300 |
| Frequency | Three weekly |
| Start Date | 26 March 2018 |
| Distance | 8,040 km |
| O&D Traffic Demand (2016) | 12,848 |
| Growth % YOY | -63.9% |
| Average Fare $ (one way) | $456 |
Insight
German flag carrier Lufthansa is resuming its Frankfurt – Shenyang service from March 2018, a route it dropped from its schedule a year ago. Shenyang is the capital and largest city of China's north east Liaoning Province. After a period of decline during the 1980s, the city has undergone a period of revitalisation and attracted some of the world's biggest multinationals, including BMW and Michelin. The Shenyang Economic Zone is over 75,000 sq km and has a 2.4 million population.
At SHE, China Southern is the dominant carrier, while China Airlines has limited presence in Shenyang. A cooperation agreement was signed between Air China and Lufthansa in September 2016, meaning the two carriers are jointly trying to expand codeshare flights, and enlarge market penetration in makets of both ends.
Lufthansa launched SHE-FRA in early 2012, with financial support offered from local government. A cargo service launched in April 2012. Lufthansa then started Qingdao – FRA in September 2016, changed from its TAO-SHE-FRA tag into two direct routes, and later announced the stalling of its original Shenyang route.
Source: Sabre Market Intelligence
---
---