Qatar Airways expands Vietnam focus as Vietjet eyes long-haul
Qatar Airways and Vietjet have entered an interline partnership, while the latter is hoping to expand into long-haul low-cost.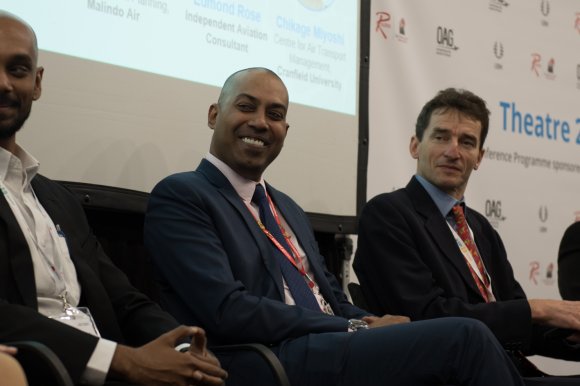 Low-cost carrier Vietjet and Qatar Airways have entered an interline partnership that will extend Gulf airline's network to an additional eight cities in the fast-growing Vietnam market.
The agreement will allow passengers to connect via Qatar Airways' existing gateways in Vietnam at Ho Chi Minh City (SGN) and Hanoi (HAN).
Akbar Al Baker, chief executive of Qatar Airways Group, said: "The new agreement with Vietjet will offer our passengers even more choice, providing them an easy connection in Ho Chi Minh City or Hanoi before transferring to their Qatar Airways flights."
Qatar Airways started operations to Ho Chi Minh City in March 2007 and Hanoi was added to its network in November 2010. From 1 January 2018, the carrier will fly double-daily to Hanoi and offer ten flights a week to Ho Chi Minh City.
The codeshare deal with Vietjet covers the cities of Da Nang (DAD), Ban Me Thuot (BMV), Dalat (DLI), Hai Phong (HPH), Nha Trang (CXR), Phu Quoc (PQC), Pleiku (PXU), Vinh City (VII) and the Taiwan capital, Taipei (TPE).
It comes as Vietjet, which has a fleet of 45 aircraft, including A320s and A321s, seeks to expand into the long-haul low-cost market.
Speaking at World Routes 2017 in Barcelona in September, deputy director of commercial Jay L Lingeswara told delegates that long-haul was a key focus.
"Vietnam's aviation industry is one of the top five fastest growing markets over the past three years," he said. "It has given a big challenge for the carriers around the region, especially in South Korea and China.
"I believe that looking at Vietnam's position as a fast emerging market, long-haul is definitely a key market for us as a low-cost carrier. We have taken a very serious consideration at looking into long-haul operations."
He added work was being undertaken to find partners able to provide reciprocal feed.
Vietnam is projected to be one of the fastest growing aviation markets in South East Asia over the next ten to 20 years, boosted by the introduction of the ASEAN Open Skies policy in 2015.
According to figures from OAG, total available capacity is set to reach 73.4 million in 2017, compared with 36 million five years ago. Over the same time period, Vietjet has increased its total capacity from just over two million in 2013 to about 16.2 million this year.