Finnair focused on Asia growth
Finland's flag carrier and largest airline is uniquely placed to increase traffic to Asia, while closer to home benefitting from Lapland's popularity as a holiday destination.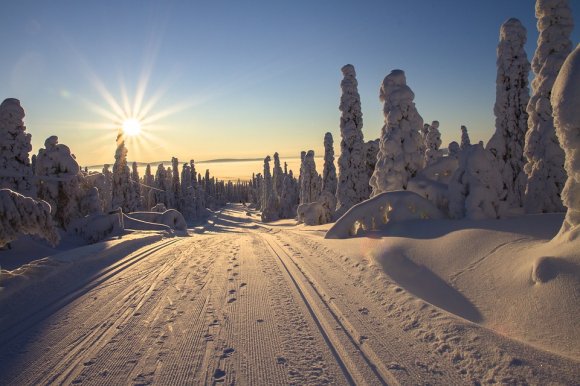 Helsinki has plenty going for it. Situated on the Gulf of Finland in the south of the country, there are museums, parks, markets and attractions galore. The city always ranks highly on "liveable cities" surveys that try to determine the best place in the world to live.It is also a great anchor point for exploring the region.
Helsinki is just 80km north of Tallinn, Estonia; 390km west of Saint Petersburg, Russia; and 400km east of Stockholm, Sweden. Indeed, the geographical position of Finland's capital is everything to Finnair, especially in a global context. Flying from Helsinki is the shortest route from Europe to northeast Asia. This gives the airline a unique proposition, providing extra flexibility for business schedules and an easier travel experience.
The Europe-Asia connection has been the backbone of Finnair's strategy for a number of years and Rikke Christensen, Finnair's vice-president for traffic planning, admits that will continue to be the case. "Our growth has been very focused, and will stay focused on Asia," says Christensen.
---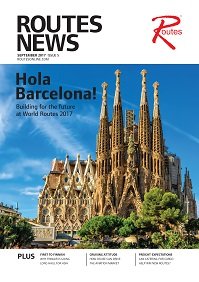 This article first appeared in Routes News edition 5 2017
---
For the summer schedule 2017, for example, there are additional weekly frequencies to Tokyo and Hong Kong. Tokyo operations are performed in conjunction with Finnair's partner, Japan Airlines. Frequency has gone from 14 to 19 flights flights a week.
Such developments have forced Finnair to change its forecasts recently. The oneworld alliance member now expects to double its Asian traffic from a 2010 baseline by 2018, two years earlier than previously predicted. And by 2030, Finnair's goal is to carry 20 million passengers annually, double its current volume. The bulk of that business will come from Asian routes.
Helsinki Airport figures for the first half (H1) of 2017 back up the airline's ambition. Finnair has more than 60 percent of total capacity in Helsinki, so the 12.8 percent growth in passengers from Asia passing through the gateway compared with H1 2016 is largely due to those additional flights from Japan and Hong Kong.
"International passenger volumes at our airports grew more than 10 percent between January and June, with a growth of around 2 percent in the number of domestic passengers," reveals Kari Savolainen, chief executive at Finavia, the airport operator. "The developments we are seeing are mainly due to the rising number of Asian and other international passengers travelling through our airport."
As ever, when talk turns to Asian air traffic China is the market on everybody's lips. Finnair is no exception but it is better placed than most to turn dreams of aviation service to the country into reality.
"We have been good in developing secondary cities in China," says Christensen. "We started Chongqing in 2011, then Xian and in 2016 we started Guangzhou. So, we have slowly been developing our network in China. On Beijing and Shanghai routes, we have increased capacity by 12 percent by changing from the Airbus A330 to the A350."
New routes investigated
Quality and safety remain the airline's top priorities, meaning those secondary cities are investigated thoroughly to determine the infrastructure level of the city and airport before the decision is made to open a route. "Besides China, we also serve four destinations in Japan," adds Christensen. "In our five-year plan, we see potential in developing our existing routes but also in adding new routes in Asia.
"However, Finnair is not putting all of its eggs in the Asia basket. The airline's route development strategy is devised to be balanced. Feeding the Asian routes, for instance, means ensuring the right connections in Europe. Nearby markets are never neglected.Daily frequencies to Berlin, Copenhagen and St Petersburg were inaugurated in 2017 and there are now year-round flights to Reykjavik.
There will also be a substantial improvement in the airline's narrow-body fleet. Six additional Airbus A321s are arriving this year alone.Aside from the A320 family, Finnair also operates Embraer E190s and ATRs. "This gives us flexibility in optimising the capacity from 68 to 209 seats," Christensen notes.
"It also gives an opportunity to start up smaller markets with ATRs or E190s. Some of the growth will come from increasing existing routes by either upgauging or frequencies. And a part of the growth will come from new routes in Europe." Further afield, Finnair has announced services to Havana in Cuba, Puerto Vallarta in Mexico and Puerto Plata in the Dominican Republic.
"It is important we find markets with the opposite demand curve, like our additions to Cuba and the Caribbean in the upcoming winter season," says Christensen. "We have a very small home market with 5.5 million people living in Finland, so we are dependent on expanding our home market with connections in order to have a sustainable and profitable long-haul network.
"Finnair's North American network has also been developed with additional frequencies to Chicago and a new route to San Francisco. Christensen reveals this is a prime example of that "opposite demand curve" in action. Russia is proving to be a good market for services heading west across the Atlantic.
A350 a game-changer
As it stands, Finnair flies to 18 cities in Asia, seven in North America and more than 60 destinations in Europe. However, the introduction of the Airbus A350 has brought a new dynamic to network planning. Finnair received its first A350 in 2015 and now has a fleet of 11, with four of the aircraft type arriving this year. The operating parameters of the aircraft brings new possibilities to the 24-hour fleet rotation, improving the attractiveness and economics of a variety of potential destinations.
Finnair already has an enviably high utilisation of its long-haul fleet but the A350 is proving to be a game-changer. Not only is it performing in line with the airline's expectations, with the impact on fuel economy already showing in the figures, but the feedback from customers regarding comfort has been extremely positive.
That feedback is important as the travel experience and Finnair's Nordic hospitality continues to be key in attracting and retaining customers.
Finnair's efforts in this regard are widespread. A digital transformation is a core strategic target. The Nordic Sky Wi-Fi portal is installed on every long-haul aircraft and is also being rolled out to the narrow-body fleet. The mobile app continues to expand its audience and this year Finnair became the first airline in the world to launch Alipay – a mobile and online payment platform – on board its aircraft. In addition, successful face recognition trials have been conducted at Helsinki Airport check-in with Finnair frequent fliers, which will be another boon to the speedy travel ethos.
It has been reported that technological advances may eventually extend to a reimagined onboard experience for Finnair passengers. The seat would recognise who you are, remember your preferred seat settings and even set up your entertainment based on personal preferences. Much else is being done or considered. Finnair has collaborated with top chefs in its long-haul Business Class cabins, for instance, and those cabins now feature lie-flat seats.
Meanwhile, interior lighting is intended to ease jetlag and the lounge experience has been enhanced through new partnerships. Such improvements will be crucial to Finnair's ongoing success. But developing the network remains the foundation stone for achieving some tough financial targets. The airline is tight-lipped about new routes, with Christensen only admitting that Finnair is "constantly looking and investigating new possible destinations".
Lapland popularity
Lapland's popularity as a winter holiday destination continues to grow and Finnair is increasing services accordingly. For the winter season, the airline is adding four weekly frequencies to Rovaniemi and three weekly frequencies to Kuusamo. These flights will be operated mostly with Embraer 190 aircraft.
In addition, the daily triangle flight which was operated between Helsinki, Ivalo and Kittilä in the afternoon during the last winter season, will now be operated as non-stop flights on both the Helsinki-Ivalo and Helsinki-Kittilä routes.
Juha Järvinen, chief commercial officer at Finnair, says the top destination in Finnair's network among Chinese tourists is northern Finland during the winter months. "The past winter seasons have been particularly successful and we have increased our winter capacity to Lapland by nearly 140,000 seats over the past four years," he adds. Aside from the chance to see Santa Claus at work, Lapland is best known for offering a range of winter activities, including ice fishing, Northern Lights viewing and reindeer sleigh rides.
During the winter 2017 season, Finnair will also operate new non-stop flights to Lapland airports from London Gatwick, Paris and Zurich. In total, Finnair will be adding approximately 57,000 seats to its winter capacity in Lapland compared with the previous winter 2016 season.
---