TIA 2000 reveals Caribbean struggles
TIA 2000 wants to better connect the Caribbean with a diverse fleet of small aircraft, but for now LIAT is stalling CEO Bruce Kaufmann's ambitions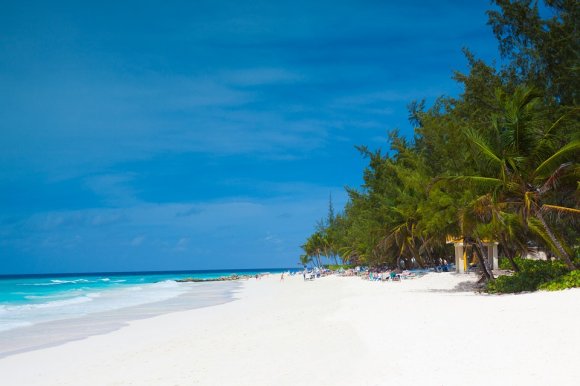 For any ambitious private airline, there are always issues to overcome as they get off the ground. But competing with a loss-making but government-backed rival is surely one of the hardest.
That is the situation that Bruce Kaufmann, chief executive of Caribbean airline Trans Island Air (TIA) 2000, finds himself as he establishes a network across Dominica, St Lucia, St Vincent and Grenada from its base in Barbados.
It is competing against Leeward Islands Air Transport (LIAT) which is owned by seven Caribbean governments, all of which have an interest in keeping it in the skies at whatever cost, Kaufmann believes.
He says: "LIAT does a good job in certain areas but it is stretched because it doesn't have enough aircraft to do everything, and the aircraft it has are too big to do a number of routes and that's a problem.
"The picking up and dropping off of six or eight people on a 70-seater aircraft is not a commercially successful route to be doing. Over the last couple of years LIAT has dropped routes that just didn't make sense to operate and we are looking at these routes to pick up."
Win-win strategy
In total, Kaufmann believes LIAT is losing money on 60 percent of its routes. However, he says the governments are unlikely to downsize the airline accordingly, and believes they are too scared of a loss of jobs as well as face to do so.
---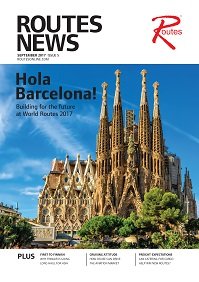 This article first appeared in Routes News edition 5 2017
---
Despite operating smaller aircraft, including two Beechcraft 99 Twin Engine Turbos seating 12 and a DHC-6 Twin Otter with space for 19 passengers, which he believes would make the routes viable, he cannot afford to compete on many of the routes that only survive thanks to subsidies.
But he is unconvinced that such common sense will appear any time soon, adding: "As long as they run the routes then the government has to support them, and it is costing them money. If they drop the routes I would pick them up, and I can make money because of my small planes and the lower operating costs. If I don't make money the government doesn't lose it as I won't be getting any funding; it is a win-win strategy.
"As long as they are going to run them and run them losing money, there's no way to put additional seats on those routes and we would lose money."
Spreading the word
One thing that Kaufmann is not concerned about is competition emerging from the low-cost carriers anytime soon, as the Caribbean's unique circumstances prevent the model from working as effectively there as in other parts of the world.
He adds: "You cannot run an old legacy airline by the old rules as they're not there anymore, that's why you have these Ryanairs and easyJets and they're the airlines that are walking away with it all.
"But in the Caribbean there won't be a Ryanair or an easyJet for a long time. It has been tried, it lacks the one most important component and that's the size of the available market. It just isn't there so you can't have lots of aircraft and fly them 15 to 17 hours a day. It can't be done."
However, if he is to meet the success he is hoping for, Kaufmann admits there is one area of operations at TIA that has not been brought up to scratch.
He adds: "My biggest problem is I am not a marketing man but we're working on it. We haven't got the word out as well as we would have liked to. We are rethinking our campaign, especially to the local population and I can reach out to tour operators and agents.
"I've got to do it on the newspapers and social media. It hasn't gone as well as we hoped but we're doing it now."
Which sounds good as we all know that the more time and effort you put into marketing, the more you will get out of it. However, whether the Caribbean governments Kaufmann is lobbying over LIAT follow the same formula is harder to say.
Building a brand
Trans Island Air (TIA) 2000 originally started life in 1982 as Trans Island Air before Kaufmann bought it in 1999. He says: "The airline didn't do well, people wanted out and I took over the stress. I came from a manufacturing background, I knew as much about airlines as I did brain surgery but I am a quick learner. I had to be."
The airline rebranded with its current name in 2000 when it operated a mixed fleet including Pilatus Britten-Norman Islanders, Rockwell Aero Commanders, a DHC-6 Twin Otter and an Embraer EMB-110.
In 2004 it became a founding member of the Grenadine Air Alliance, but then chose to leave it in 2015. Kaufmann says: "They were too happy and too satisfied. We wanted to expand routes and they didn't.
"Now, we're not flying into the Grenadines and we're not interfering in their business, although they have new competitors on the route." The airline then relaunched in April this year with flights commencing the following month.
It currently operates two Beechcraft 99 Twin Engine Turbo aircraft with 12 seats, one DHC-6 Twin Otter with 19 seats and a King Air A100 with seven seats, although this is for private charter only.
Kaufmann is hoping to start operating a third Beechcraft in October this year as well as a second DHC-6. The business is registered in Barbados while it is registered for maintenance in St Lucia.
---