No Brexit deal 'could ground flights between EU and UK'
The UK's Chancellor Philip Hammond has admitted that flights could "theoretically" cease on the day Britain exits the EU - but stressed it was a worst case scenario.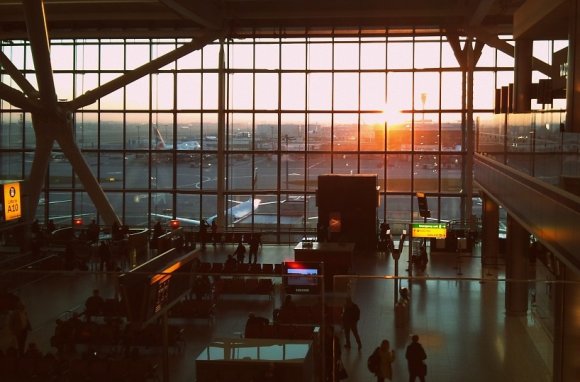 Flights between the United Kingdom and Europe could "theoretically" cease on the day Britain exits the European Union, Chancellor Philip Hammond has admitted.
Speaking to the UK's Treasury Select Committee, he said that air traffic stopping would represent the "most extreme scenario" but that it was a possibility.
"It is theoretically conceivable that in a no deal scenario there will be no air traffic moving between the UK and the European Union on the 29 March 2019," Hammond told MPs. "But I don't think anybody seriously believes that that is where we will get to."
He stressed there was a "very clear" mutual self-interest to ensure that flights continued, adding that in event of no Brexit deal being signed, there would be "a very strong compulsion on both sides" to reach an agreement on air travel.
"There is a range of outcomes, and what we will need to do at a point in time is determine what is a realistic worst case scenario that we need to plan for, and invest for," Hammond added.
All flights within the EU are currently governed by the Open Skies agreement, which allows any EU airline to fly anywhere in Europe.
Karen Dee, chief executive of the Airport Operators Association, said: "The Chancellor is right that we will need a new legal framework the day after Brexit to ensure continuity of air services.
"With airlines putting tickets on sale up to 18 months in advance of the date of travel, it is vital that a transition deal is agreed as soon as possible to give consumers and businesses the confidence their future travel will be uninterrupted."