Nigel Mayes is the senior vice president, consulting & product development at ASM. Nigel has more than 15 years' experience in route development and is responsible for product development at ASM.
The sister company to Routes, ASM is the world's leading route development consultancy and has supported the creation of new air services since 1993.
---
Route 1: Paris CDG – Seattle

Data
| | |
| --- | --- |
| Carrier | |
| Aircraft | Boeing 777-200ER |
| Frequency | Three weekly (five weekly from 19 June - 2 September 2018) |
| Start Date | 25 March 2018 |
| Distance | 5,021 |
| O&D Traffic Demand (2016) | 63,162 |
| Growth % YOY | 12.1% |
| Average Fare $ (one way) | $851 |
Insight
Air France is launching thrice weekly Paris-Seattle from 25 March 2018 with a 777-200ER. The flight will complement the existing daily service from SkyTeam partner Delta. Seattle will be Air France's 11th city in the US and in recent years Delta has been adding capacity to the north west city, with new services since 2015 including Boston, Raleigh Durham, Nashville, Austin, Chicago and Denver.
Seattle is now Delta's seventh largest base by seat capacity (2017). The new Air France service will be less about the connectivity in Seattle and more about the local demand and tapping into a city that has a strong affinity with Delta and the SkyTeam alliance. The existing traffic on the Seattle – Paris (CDG) service has a strong point of sale in the USA with 71 percent (22 percent France and 6 percent other).
The inbound nature of the traffic also explains the increase in frequency in the peak summer period to five weekly. Air France will also target the 41 percent of the 63,162 O&D market that is spilling onto indirect services.
---
Route 2: Istanbul Ataturk – Samarkand

Data
| | |
| --- | --- |
| Carrier | |
| Aircraft | Boeing 737-800 |
| Frequency | Once weekly increasing to twice weekly from 27 March 218 |
| Start Date | 16 March 2018 |
| Distance | 1,995 km |
| O&D Traffic Demand (2016) | 244 |
| Growth % YOY | 20.4% |
| Average Fare $ (one way) | $308 |
Insight
Turkish Airlines from 16 March 2018 will serve its second destination in Uzbekistan, Samarkand. Turkish Airlines already serves Tashkent nine weekly. Samarkand is an historic city located on the Silk Road and is renowned for its history, with impressive mosques and mausoleums.
The O&D market between Istanbul and Samarkand is tiny, but Samarkand's only hub connection is to Moscow, with scheduled services to only four destinations with Aeroflot, VIM Airlines, Uzbekistan Airways and UT Air. Even the capital city of Tashkent has no European full service carriers and no Middle East carriers serving the market with the exception of Turkish Airlines of course.
So the market is dominated by national carrier Uzbekistan Airways and one which Turkish Airlines is trying to provide the connectivity to points not served by Uzbekistan through its Istanbul hub. The only real connecting hub to compete with Istanbul is Aeroflot through Moscow.
---
Route 3: Warsaw – Oslo


Data
| | |
| --- | --- |
| Carrier | |
| Aircraft | Embraer E195 |
| Frequency | Twice daily (1 on Saturdays) |
| Start Date | 25 March 2018 |
| Distance | 676 km |
| O&D Traffic Demand (2016) | 89,078 |
| Growth % YOY | 5.7% |
| Average Fare $ (one way) | $101 |
Insight
LOT finally returns to the Warsaw – Oslo market after a decade, the carrier's fourth destination in Scandinavia after Copenhagen, Stockholm and Gothenburg (interestingly there is no LOT service to Helsinki). The only direct competition will be against Norwegian which operates daily on OSL – WAW. Both Wizz Air and Ryanair operate from Warsaw into Oslo Torp Sandefjord Airport - Wizz Air five-weekly from Warsaw Chopin Airport and Ryanair daily from Warsaw Modelin Airport.
The market size of 89,078 passengers doesn't account for the passengers travelling through Torp, so the market will be considerably larger. However, LOT will not only be targeting the point-to-point traffic, but also the potential connecting traffic out of Oslo.
As a benchmark, according to Sabre, on LOT's Warsaw - Copenhagen service 53 percent of the traffic is local traffic, while 30 percent is travelling beyond WAW mainly to Eastern European points such as Kiev, Bucharest, Krakow Wroclaw, Lviv, Sofia, Pozan and Katowice (the rest will be connecting through the Star Alliance partner SAS in Copenhagen).
Source: Sabre Market Intelligence
---
Downloads
Aviation reports and resources to help you to understand your markets, engage with your key business partners and create new routes.
The Power of Route Forecasting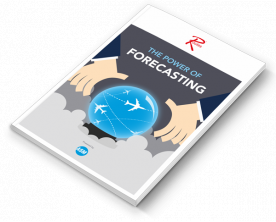 This new white paper examines how forecasting works and why it's important to both airports and airlines.
Indirect Traffic: The Key to New Routes?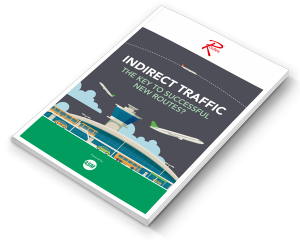 Indirect routes are often regarded as a pathway to successful new routes - but what are the facts behind the theory?
Fundamentals of Route Development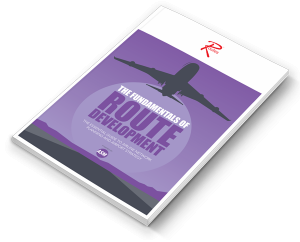 This guide explains the rules of route development and presentation advice when pitching to potential partners.
---