Six easy ways to be a more sustainable traveller
A leading travel blog's guide to becoming a more sustainable tourist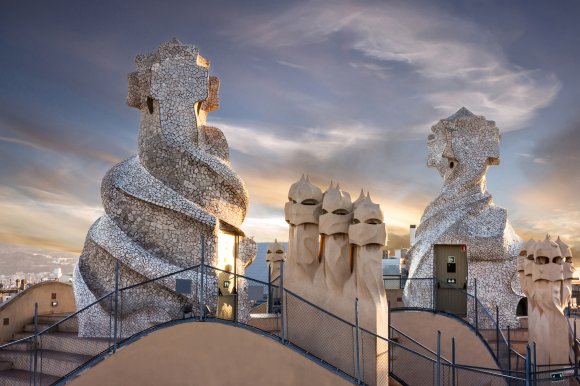 Hand Luggage Only is a popular travel blog that's full of interesting photography and tips for visiting worldwide destinations. One of their writers, Henry Ottewill, came to World Routes during a trip to Barcelona to learn more about sustainable tourism. He met with our charity partner, The Travel Foundation, to talk about how individual travellers can make a difference.
The full blog post and photographs of Barcelona can be viewed on Hand Luggage Only. Here's a summary of his six-step guide to becoming a sustainable traveller:
1. Always research your destination
"Whether that's learning about the country's religions, beliefs and practices, a bit about their culture or even just their tipping habits (and why it's necessary or not) it will really help to make the best-informed decisions when you travel."
2. Learn some of the languages
"The big win from this… is bonding with the locals, and actually being able to get recommendations on things to do which most of us traveller might perhaps not consider naturally. This helps spread us out around these places a lot more, helps us invest more in the locals and hence make a more direct contribution to the places we are visiting."
3. Fund local businesses
"This is incredibly important, not just in the short term but also for the long term, too. Unfortunately while speaking to the guys at the Travel Foundation they told me that some larger brands take a majority of profits overseas and only leave about 10% of your money spent in the country itself. Something that only really helps huge companies and not always the local area as much."
4. Try to eat local
"Not only does eating local food from local sources help reduce food importation costs for the restaurants (by and large, it costs a lot less to transport food from local sources than it does internationally), reducing a restaurant's dependency on food imports and replacing it with local produce also contributes much more back into the local community too."
5. Venture outside the hotel
"If possible (and remember to always put your safety first), try and head out to explore, eat and buy your gifts from the local restaurants, stalls and stores you can find outside of your hotel! You can have such a more direct impact on the local communities this way."
6. Respect the environment
"Probably the most important factor of sustainable tourism is preserving the locations you visit. Another obvious one is re-using your towel in hotels! Travelling around on foot or by bicycle is not only a great way to see a new city but it's also much greener."
Read more at the Hand Luggage Only website.