Russia's bid to be match ready
Although the 2018 Fifa World Cup comes at a time of gradual decline for Russia's aviation sector, the country is embarking on a strategy to up its infrastructure game and revamp many of its airports over the next decade.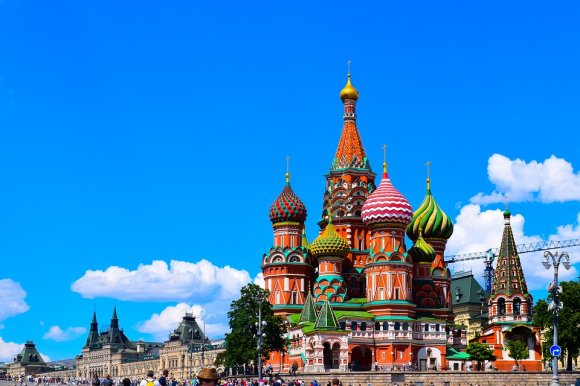 With the likes of England, Brazil, Germany, Spain and Argentina all booking their places at the 2018 Fifa World Cup, the countdown to the tournament is now officially underway.
And excitement is already building in Russia with the trophy on its publicity tour across the host nation. The trophy will travel more than 23,000km in 123 days – its longest-ever marketing journey – going from Vladivostok in the far east to Kaliningrad, the most westerly of the 11 host cities with 12 stadia.
In doing so, it reveals the sheer scale of the host nation. Hosting the planet's largest sporting extravaganza is something you can't afford to get wrong. With the eyes of the world on Russia from kick-off on 14 June until the trophy is raised in the air on 15 July, the success of the tournament is, by definition, proof of the country's importance and professionalism on the international stage.
And with one million foreign football supporters predicted to attend, the country's airports, many of which have suffered from a recent lack of investment, will be charged with making the right first impression.
The tournament comes at a time of gradual decline for the country's aviation sector, prompted by ongoing geopolitical issues. Since 2014, Russia's international isolation has deepened on the back of economic sanctions introduced after the country's annexation of Crimea. Falling oil prices have conspired to hit the economy as inbound travel dropped. Meanwhile, Russians have had less money for outbound travel, thanks to a 40 percent drop in the value of the ruble.
Slump in traffic
The scale of the slump is illustrated by official figures from Russia's Federal Agency for Air Transportation (Rosaviation). While Russian airlines carried a total of 88.55 million passengers in 2016, this represents a decline in business of 3.6 percent year-on-year.Of that, international traffic fared especially badly, down 16.5 percent to 33 million passengers, with much of the fall attributable to the fact that Russian carriers were forbidden to operate flights to some of their most popular destinations, namely Ukraine, Egypt and Turkey. Additionally, traffic was hit by the demise of Russia's former second-largest carrier, Transaero, in October 2015.
And while domestic traffic was up 4.6 percent to 55 million passengers, these figures are skewed by state subsidies to low-cost carriers such as Aeroflot's new offshoot Pobeda Airlines, which has been able to offer intra-Russian fares from as low as 999 rubles ($16.50).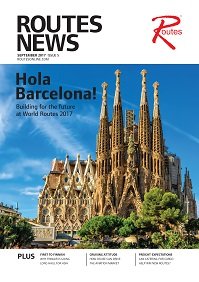 ---
This article first appeared in Routes News edition 5 2017
---
Meanwhile, international carriers have scaled back operations to the country, especially to cities other than Moscow. Finnair, Cathay Pacific, Thai Airways, Air France and Emirates are among the numerous airlines to have reduced capacity either by cutting schedules or using smaller aircraft.
OAG senior analyst John Grant says the results are indicative of a sector in the doldrums, although one now facing a massive injection of funds. "The general picture of the market in Russia is pretty flat and uninspiring. Nothing very exciting is happening in terms of routes," he says.
"Sanctions have had an effect internationally, but internally we've just seen a bit of consolidation as the numerous domestic carriers merge or disappear, which will help those around now become more sustainable in the longer term.
"Ironically, the uncertain situation in Ukraine has actually resulted in an increase of Russian flights into the region recently. Russia wants to show how it is looking after Crimea, so access there has improved."
On the flip side, the winning World Cup bid has proved the catalyst for a huge state-backed infrastructure programme. More than $10bn has been allocated to tournament-related building projects – a figure that football's governing body Fifa says is the biggest ever.
Stadia improvements aside, the bulk of the money is going on airports and transport projects. In Moscow, the main hub Sheremetyevo Airport has been transformed with the rebuilding of Terminal B, plus a new third runway, taxiways, control tower and service buildings. Improvements to cargo facilities will eventually boost freight capacity to one million tonnes annually.
Across the city, Domodedovo Airport is getting a second runway, while the former Zhukovsky military airport has been granted a licence to receive international flights from the US, China, Turkey and six European countries. Other host cities are also in on the act. Building work has now finished on the new international terminal at Strigino International Airport in Nizhny Novorod, with a high-speed rail connection to the capital set to be ready by the summer.
Meanwhile, new terminals have been built, or are on the way, at Saransk International, Volograd International, Kazan International and Samara's Kurumoch International Airport. The reconstruction of Pulkovo Airport in St Petersburg has been finished, although a planned tramlink to the city centre has been shelved.
Rostov-on-Don, meanwhile, is getting a completely new airport. Testing at the new Platov International Airport begins in October in preparation for its scheduled December opening. The facility boasts a 50,600 m sq passenger terminal and 3,600m runway, with capacity for up to eight million passengers per year. Regional carrier Azimuth Airlines will be based at the new airport.
All of this is part of Russia's aviation strategy that consists of the building or reconstruction of 500 airports by 2030. "The developments will be very welcome longer term and will play a major part in improving domestic connectivity," adds OAG's Grant.
"During the World Cup, it is impossible to know how the main airports will cope because we don't know where the pinch points will be, since we won't know where teams will be based until the draw is made in December. That means we can't predict where and how supporters will be travelling.
"The vast majority of football traffic will come in via official tour operators, and they will all have optioned flights and be waiting to hit 'go'. Access in, especially via Moscow and St Petersburg, is pretty good from cities around the world, so managing the logistics shouldn't be too problematic. The 50,000 supporters expected from Mexico, for example, will all arrive together in a short space of time."
Most supporters won't risk trying to organise independent travel because the country is so vast, although you will get some fans from European countries jetting in and out."
Visa scheme
Plenty of effort is being put into making things simple for foreign fans. A new visa-waiver scheme – trialled during this summer's Confederations Cup – will ease entry to the country, while over the past two years World Cup airports have held a series of workshops in association with Fifa and Rosaviation aimed at smoothing passenger flows and getting ready for all eventualities.
Konstantin Trofimenko, associate professor of urbanism at Moscow's Higher School of Economics, explains: "However, transporting fans from city to city will require original solutions considering the dense match schedule and the long distances involved. How this will be done is still not known, since it hasn't been decided on a federal level."
While supporters will be most concerned about how they get to see their heroes, it is likely that politicians, administrators and airlines are more concerned about the post-World Cup result.
International carriers have privately complained about higher airport fees for them, compared to their Russian counterparts, and the country's own credit ratings agency, ACRA, has admitted things might not improve on that front. While domestic airlines look to benefit from better infrastructure by adding routes, it warns airports might be heavily indebted by the capital expenditure forced on them, and foreign users could pay the price.
---