Primera Air expands transatlantic services with first Canadian routes
Danish carrier Primera Air has revealed plans to operate its first transatlantic services to Canada.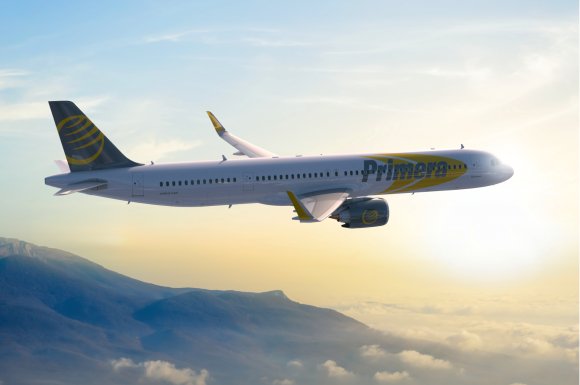 Fresh from securing authorisation from the Canadian Transportation Agency to operate routes to Canada from Europe, Danish carrier Primera Air has confirmed its first services to the country.
The Copenhagen-headquartered airline will offer three flights a week all year round to Toronto Pearson International from London Stansted starting on 23 June 2018. In addition it will provide three flights a week from Birmingham and four from Paris Charles de Gaulle.
London Stansted said Toronto is its fifth largest unserved destination with more than 280,000 passengers from the airport's catchment area flying from other airports to the city in the last year.
Andri M Ingolfsson, chairman and president of Primera Air, said: "This exciting destination will be a great addition to our earlier announced New York (EWR) and Boston routes which will take to the air from April next year from London Stansted."
Ken O' Toole, London Stansted's chief executive, added: "As a forward thinking and innovative airport we have the ambition and runway capacity to enable us to offer more flights to more destinations across North America, the Middle East and further afield and satisfy the growing demand from businesses and passengers across the region to fly long-haul from their local airport."
The three services to Toronto will be operated by one of Primera Air's new Airbus A321neo aircraft offering full-service premium and low-fare economy. The airline currently has a fleet of eight A321neo aircraft, two Boeing 737-700s and seven 737-800s. It also has 20 Boeing 737 Max9-ER on order.
"With our brand new Airbus321neo aircraft, we are opening routes previously traditionally served only by wide-body aircraft," said Ingolfsson. "With unmatched efficiency of these new-generation aircraft, we will be able to offer unprecedented prices to our passengers from the UK to USA and Canada."
Primera Air is part of the Primera Travel Group that operates travel agencies and tour companies in Sweden, Denmark, Norway, Finland, Iceland and Estonia. Over the next two years it hopes to increase its presence at London Stansted, and open other transatlantic routes as well as open new bases.
The latest routes come three months after the airline confirmed its intention to begin flights over the Atlantic to Boston and New York Newark from London Stansted, Birmingham Airport and Paris Charles de Gaulle, joining the likes of LEVEL, Norwegian and WOW air in offering low-cost long-haul flights from Europe.