Singapore Airlines firms up $13.8bn aircraft purchase
The national flag carrier of Singapore has placed a firm order for 39 new aircraft, with an option for 12 more.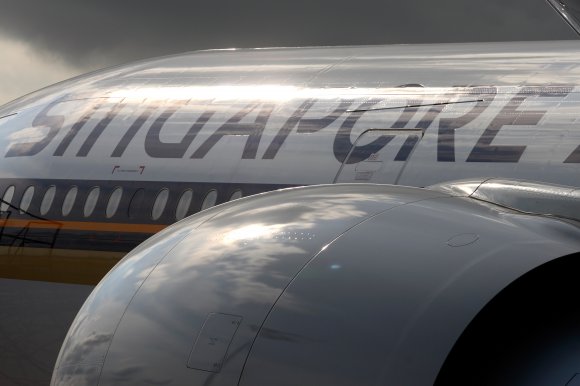 Singapore Airlines (SIA) has placed a firm order with Boeing for 20 777-9s and 19 787-10s, eight months after signing a letter of intent.
The purchase agreement comprises 39 firm orders, as well as six options for each aircraft type which if exercised will enlarge the deal to as many as 51 aircraft. The firm orders are valued at $13.8bn, based on Boeing's published list prices.

"SIA has been a Boeing customer for many decades and we are pleased to have finalised this major order for wide-body aircraft, which will enable us to continue operating a modern and fuel-efficient fleet," said SIA chief executive Goh Choon Phong.

"These new aircraft will also provide the SIA Group with new growth opportunities, allowing us to expand our network and offer even more travel options for our customers."
The 777-9s are intended primarily for long-haul routes and are due for delivery from the 2021/22 financial year. The 787-10s are to be operated on medium-range routes and are due for delivery from the 2020/21 financial year.
SIA is due to take delivery of the world's first 787-10 in the first half of 2018, from a 2013 order with Boeing for 30 aircraft.

"Boeing and Singapore Airlines have been strong partners since the airline's first operations 70 years ago and we are thrilled to finalise their purchase of 20 777Xs and 19 additional 787-10 Dreamliners," said Kevin McAllister, president and chief executive of Boeing Commercial Airplanes.
"Singapore Airlines' order is a testament to the market-leading capabilities of Boeing's wide-body airplanes and we look forward to delivering the very first 787-10 to them next year."

SIA has more than 50 current-generation Boeing 777 aircraft in service. Subsidiaries SilkAir, Scoot and SIA Cargo also operate Boeing aircraft, with 737 MAX 8 and 737-800, 787-8/9 and 747-400 Freighter types in service, respectively.