EasyJet agrees €40m deal as Air Berlin bids farewell
British low-cost carrier easyJet has agreed to acquire parts of Air Berlin for €40m on the same day as the insolvent German airline operated its final flight.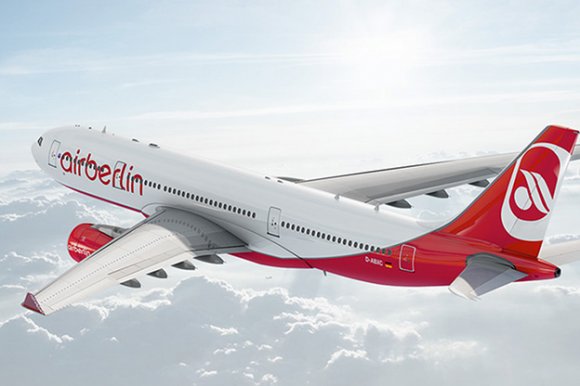 EasyJet has signed a deal to buy part of Air Berlin's operations at Berlin Tegel Airport for €40m, a figure which excludes potential start-up and transitional operating costs.
It will result in easyJet entering into leases for up to 25 A320 aircraft, offering employment to Air Berlin flying crews and taking over other assets including slots. The airline has already launched a recruitment campaign to attract about 1,000 Air Berlin staff.
In a statement, easyJet said: "This agreement is consistent with easyJet's strategy of purposeful investment in strong number one positions in Europe's leading airports (or number two to a legacy incumbent).
"This will enable easyJet to operate the leading short haul network at Tegel connecting passengers to and from destinations across Germany and the rest of Europe.
"This is in addition to easyJet's existing base at Berlin Schönefeld and would mean that easyJet would be the leading airline in Berlin."
EasyJet has been steadily increasing capacity from Berlin Schönefeld in recent years. According to figures from OAG, available seat capacity is set to rise to 5.77 million in 2017, up 7.4 percent on the previous 12 months.
This winter it will fly to 44 destinations from the airport, compared with 41 in winter 2016/17 and 36 in winter 2015/16.
EasyJet's winter 2017/18 schedule from SXF: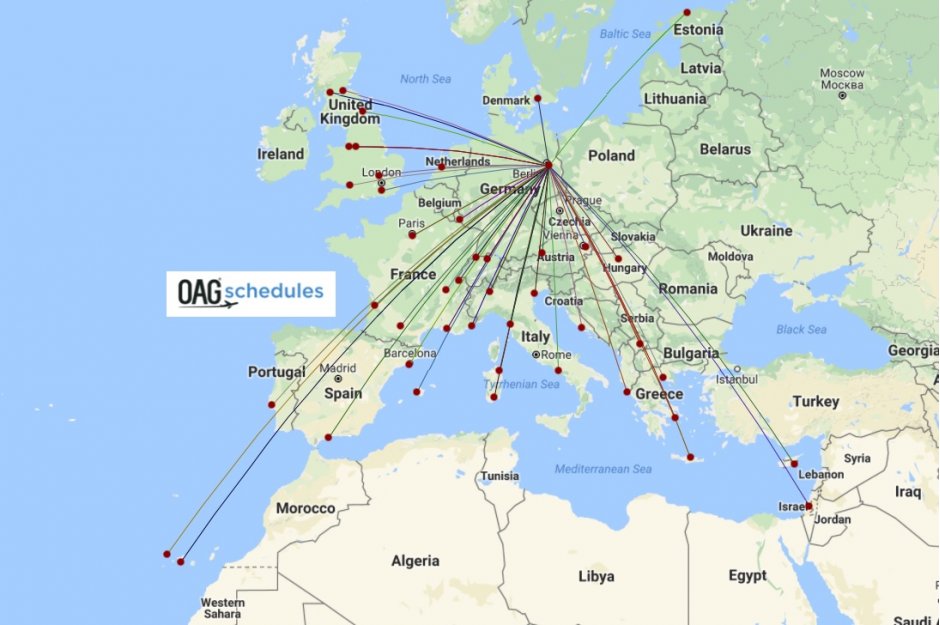 The €40m agreement was announced on Friday evening (27 October 2017), the same day Air Berlin completed its final ever flight. AB 6210 from Munich landed at Berlin-Tegel airport at 23:45, with the flight number changed to BER4EVER.
Air Berlin was Germany's second-largest carrier but filed for bankruptcy protection in August after shareholder Etihad confirmed that it would no longer continue to fund the airline.
Etihad said it "came to the conclusion that there was no further positive way ahead for Air Berlin" amid mounting losses and falling passenger numbers.
Despite the insolvency, flights continued after a transitional loan of €150m from the German government.
EasyJet plans to make announcements on the new routes and services to be flown to and from Tegel in due course. It will operate a reduced timetable at Tegel during the winter season but hopes to operate a full schedule from the summer season 2018.
The deal is subject to regulatory approvals but is expected to close in December 2017.
In addition to the easyJet purchase, Lufthansa is taking on Air Berlin operations with about 81 aircraft as part of a €210m acquisition. Lufthansa chief executive Carsten Spohr has said he estimates that integrating Air Berlin's assets will cost €1.5bn and take 12 months.
However, the acquisition is likely face scrutiny from the European Union. Irish low-cost carrier Ryanair has already vowed to challenge the deal, with chief executive Michael O'Leary referring to it as a "stitch-up."