WestJet chief open to possible US carrier joint venture
The chief executive of WestJet has admitted the airline would look at a potential revenue-sharing arrangement or joint-venture with a US carrier as it pushes forward its expansion strategy.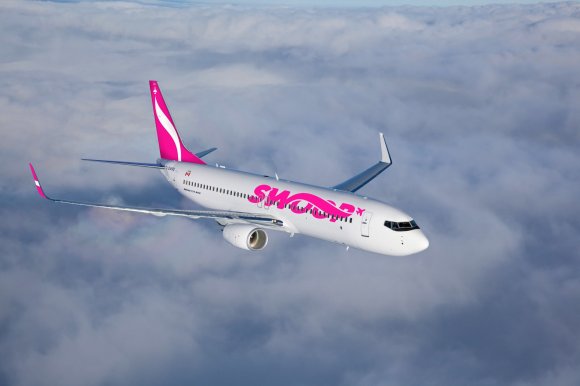 Greg Saretsky, the chief executive of Canada's second-largest airline WestJet, has told investors that the carrier would consider a possible revenue-sharing arrangement or joint-venture with a US carrier.
In a conference call with analysts after the business posted its third quarter financial results, Saretsky revealed WestJet would "look at" the potential of coordinating items on certain routes.
He said: "We're generally supportive [of joint ventures]. Would we do it ourselves? I think we have to look at it. We have two great partners in the US – American Airlines and Delta – and we're in regular conversations with both of them about what more could we do and how we could add value to each other."
Saretsky was speaking shortly after Calgary-based WestJet filed its results for the three months to the end of September 2017, with record net earnings of CAN$138.4m. The airline achieved its 50th consecutive quarter of profitability and flew an all-time quarterly record of 6.5 million passengers.
"Our business fundamentals continue to strengthen, which combined with new strategic initiatives, including the launching of Swoop in the summer of 2018 and Boeing Dreamliner service starting in 2019, gives us great confidence in our ability to deliver sustainable profitable growth and earnings expansion," added Saretsky.
Ultra-low-cost carrier (ULCC) Swoop will offer a "no-frills, lower-fare travel option" when it launches in 2018. Ed Sims, WestJet's executive vice-president, commercial, said it would be the group's "competitive weapon".
"WestJet will continue to manage well over one million fares on any given day at under $100 – it will continue to be low-cost – but Swoop will be the competitive weapon," he said.
Sims added that capacity growth next year would be characterised by feeder traffic. "We're really looking at our core hubs and the connectivity between those hubs across Canada," he said.
"All of that is being built with a schedule that has the 787-9 Dreamliner in mind to ensure that we will continue to build that hub approach for the introduction of our wide-bodied aircraft in 2019.
"We continue to see strong growth in the trans-border market and we'll be rolling out destinations like Calgary-Denver direct in March next year, while we see very strong growth in a lot of our international sun destinations."
As WestJet pushes forward with the launch of ULCC Swoop, competitor Jetlines also hopes to operate its first flights next summer. This week it confirmed that it intends to offer services from Abbotsford International Airport, initially from Hamilton, Ontario.
"The addition of the Abbotsford International Airport extends Jetlines' reach allowing greater access to large populations," said Jetlines chief executive Stan Gadek.
Jetlines, part of merchant bank King & Bay, intends to operate flights across Canada and provide non-stop service from the country to the US, Mexico and the Caribbean.
In September the carrier announced it would start flights from John C. Munro Hamilton International Airport and Region of Waterloo International Airport. During the same month it also signed a letter of intent for two Boeing 737-800NG aircraft with "a major US based aircraft leasing firm" for delivery in April 2018.