Engine issues disrupt Airbus A320 deliveries
Airbus expects to miss its target of delivering 200 Airbus A320-family aircraft in 2017 because of ongoing issues surrounding the availability of engines.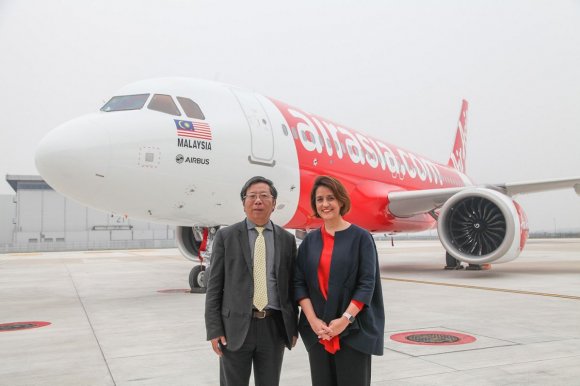 European aircraft manufacturer Airbus has admitted it will miss its target of delivering 200 Airbus A320-family aircraft in 2017, saying engine delays have disrupted its biggest production line.
In its nine-month financial results, the company said the A320neo ramp-up "remains challenging" with the delivery profile very much loaded into the fourth quarter.
"At the beginning of 2017, around 200 A320neo deliveries were targeted for the full year," Airbus said. "Due to engine availability issues and allocation between the OEM and spare pools, A320neo deliveries are now expected to be slightly below that target."
Chief executive Tom Enders added the problem with the Pratt & Whitney engines was "plaguing" the A320-family.
However, Airbus expects to deliver more than 700 commercial aircraft in 2017, although this is dependent on "engine manufacturers meeting commitments".
The manufacturer said order intake totalled €50.8bn in the nine months to the end of September 2017, down from €73.2bn during the same period last year. A total of 271 net commercial aircraft orders were received.
Airbus added that the industrial ramp up on the A350 continues to make good progress, with the programme well on track to meet the monthly production target rate of ten aircraft by the end of 2018.
Last week, AirAsia took delivery of the first A320neo assembled at the Airbus Final Assembly Line Asia (FALA) at a dedicated ceremony in Tianjin, China. The aircraft, powered by CFM LEAP-1A engines, seats 186 passengers.
AirAsia is the largest airline customer of the A320 Family with orders for 578 aircraft. These include 404 A320neo-family aircraft.
Aireen Omar, AirAsia Berhad chief executive, said: "We received our first A320neo last year and this is our 13th Airbus A320neo that we are receiving for the group, which is also the 184th aircraft delivered by Airbus.
"As we expand our network and grow our fleet, it is important for us to stay at the forefront of our business. We are very pleased with the A320neo, which provides up to 15 percent fuel savings and an additional range of 500 nautical miles, which translates to a lower fares for our guests."