Singapore Airlines ups A380 luxury with $850m cabin makeover
The new cabin design for the Singapore flag carrier's fleet of Airbus A380s features double beds, 32-inch TV screens and swivel chairs.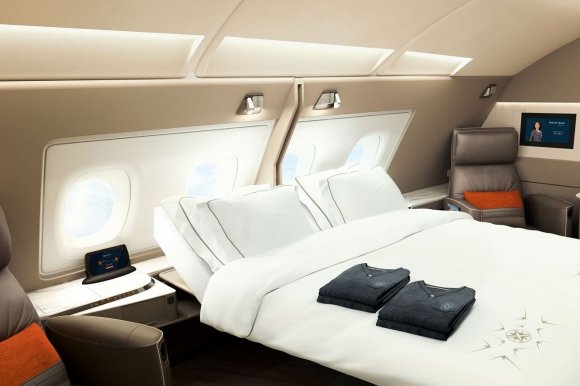 A decade after Singapore Airlines operated the world's maiden A380 commercial flight, the carrier has unveiled a major cabin upgrade to its fleet as part of an $850m investment.
The airline is focusing on the theme of "space and privacy" as it seeks to provide evermore luxurious options for its top-tier passengers.
The new cabin products will enter service next month on the first of five new A380 aircraft joining Singapore Airlines' fleet. Retrofit work will also take place on 14 existing aircraft with a targeted for completion in 2020.
The airline has cut the number of suites from 12 to six, but each suite will now feature a separate full-flat bed and plush leather chair, upholstered by world-renowned Poltrona Frau. The beds in the first two suites of each aisle can be converted to form a double bed, each with plush mattress bedding and embroidery crafted by the French luxury brand Lalique.
The suites, designed by Pierrejean Design Studio, also have a 32-inch full HD monitor, a wardrobe, two lavatories, customised handbag stowage compartment and mood lighting.
Marvin Tan, senior vice president product and services, said: "The introduction of our all-new cabin products is intended to ensure we retain our product leadership position.
"The significant investment in the new product and service offerings demonstrates that we are always listening to our customers, and ensuring that we continue to deliver the world's best travel experience."
Singapore Airlines currently operates A380 flights from Singapore to Auckland, Beijing Capital, Delhi, Frankfurt, Hong Kong, London Heathrow, Melbourne, Mumbai, Osaka Kansai, Paris Charles de Gaulle, Shanghai Pudong, Sydney Kingsford Smith, Tokyo Narita and Zurich. It also flies from Frankfurt to New York JFK.
---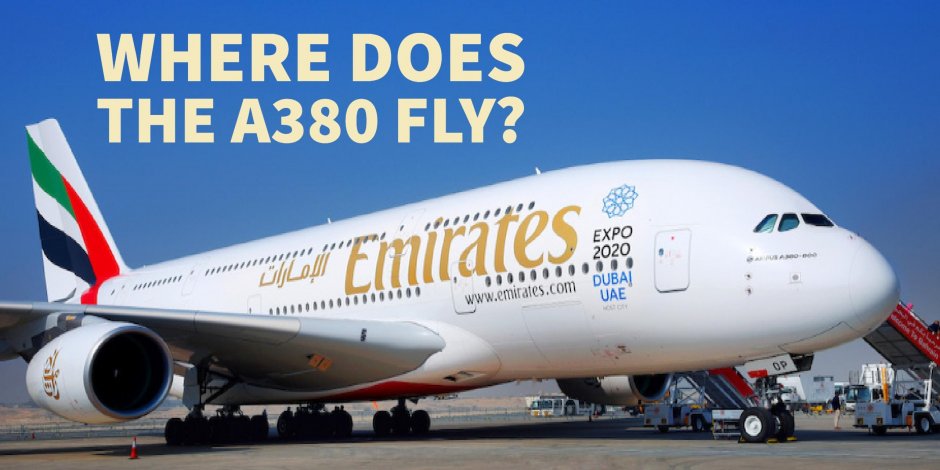 READ MORE: Where does the Airbus A380 fly? Q3 2017 network update
---
The carrier was the launch operator of the A380 when it took delivery of the world's first superjumbo in October 2007. The new aircraft configuration will carry up to 471 customers in four classes of travel, with six suites, 78 Business Class seats, 44 Premium Economy Class seats and 343 Economy Class seats.
The 78 Business class seats, each 25 inches wide, recline into a full-flat bed while the centre divider can be fully lowered to form double beds.
SIA currently has 18 A380s in its fleet, having recently returned one to the lessor. Four more will be returned to lessors progressively in 2018.
What does the future hold for the A380? Routesonline looks back at the history of the double-decker A380 and questions what the future holds for the superjumbo. Click here to read more.