UA747 Farewell: United's last Boeing 747 takes off into the sunset
Boeing's iconic 747 jumbo jet has been a staple of United's fleet for 47 years, but the US airline has bid farewell to the Queen of the Skies for good.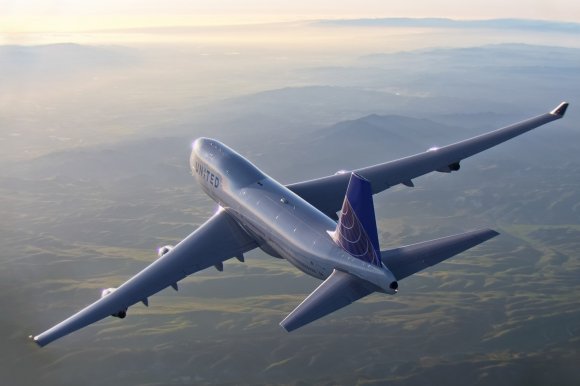 Once the epitome of luxury air travel, the Boeing 747 made its debut in January 1970 on a Pan American World Airways flight from New York to London.
United operated its first 747 flight on 23 July 1970 from San Francisco to Honolulu and now, 47 years on, the Star Alliance member will today (7 November 2017) retire the iconic jumbo jet from its fleet.
This final journey will serve as the "ultimate throwback" for customers, employees and invited guests as it recreates the inaugural flight. It will feature a 1970s-inspired menu, retro uniforms for flight attendants and inflight entertainment befitting of that first flight.
The original United 747 aircraft that first made this journey from San Francisco to Honolulu was named the "Friend Ship," the same name bestowed on this farewell flight.
It will depart San Francisco International Airport at 11am local time, landing at Honolulu International Airport at 2.45pm local time.
In celebration of the event, Jim Liu from Airlineroute, the sister blog of Routesonline, has compiled an extensive look at United's 747 route network from 1970 to 2017. Click here to read more.
Jim will also be on the flight and live tweeting his experiences. Follow his journey below or via @airlineroute.
United and the Queen of the Skies through the years
13 April 1966:

Pan American World Airways places a $525m order for 25 Boeing 747s

June 1966: Boeing buys a 780-acre plot in Everett, Washington to build a new production plant
3 January 1967: The first production workers for the 747 programme arrive in

Everett

. The 50,000 who would produce the world's largest civilian airplane were known as The Incredibles, and they earned the label by bringing the jumbo jet dream to reality in only 16 months

30 September 1968

:

The first Boeing 747-100 -

City of Everett -

rolls out of the

Washington

plant, painted with the insignias of the 27 airlines that had already ordered the aircraft, including United

9 February 1969

:

The Boeing 747-100 makes its first flight

21 January 1970

:

The Boeing 747 makes its first commercial flight from

New York

to

London

for Pan American World Airways

26 June 1970

:

Continental Airlines becomes one of the first carriers to put the Boeing 747 into US domestic service, flying from

Chicago

to

Los Angeles

and onward to

Honolulu. On the same day,

United Airlines receives its first Boeing 747-100

23 July 1970

:

United makes its first Boeing 747 commercial flight, with a trip from

San Francisco

to

Honolulu
United's Boeing 747 inaugural schedule
United's route map in winter 1970
United's winter 1970 schedule for Kansas City
Read more on United's 747 route network from 1970 to 2017
January 1977

:

A modified Boeing 747-100 is delivered to NASA to serve as a carrier vehicle for the Space Shuttle

9 November 1980:

Boeing rolls the 500th 747 from the factory, a 747-200 Combi delivered to SAS

22 Apri 1985

:

United reveals its plan to acquire Pan Am's Pacific routes, as well as 11 Boeing 747SP planes. The 747SPs feature a 48-foot-shorter body and fly higher, faster, and farther than standard 747 models

29-30 January 1988

:

Friendship One, a Boeing 747SP owned by United Airlines, sets the around-the-world air speed record of 36 hours, 54 minutes, and 15 seconds. This special flight raises

$500,000

for children's charities through the Friendship Foundation
June 1989:

United Airlines receives its first Boeing 747-400 which provides increased range

23 August 1990

:

The first of two modified Boeing 747-200Bs is delivered to the US Air Force for presidential transport. Better known as Air Force One, the planes still serve the president today

28 June 2014

: Boeing delivers the 1,500th 747 to come off the production line, becoming the world's first wide-body airplane in history to reach the 1,500 production units milestone

11 January 2017

:

United announces that it will retire the Boeing 747-400 fleet in the fourth quarter of 2017

29 October 2017

:

United flies its last international 747 flight from

Seoul

to

San Francisco

7 November 2017

:

United celebrates the retirement of the Boeing 747 with a special retro event, flying from

San Francisco

to Honolulu - a nod to its first-ever flight back in 1970
Live Tweets from @Airlineroute on the final United 747 passenger service (rolling update)
Visit Airlineroute on Twitter if the feed does not update on real-time basis.
---