Monarch landing slots set to be reallocated following High Court ruling
Take-off and landing slots at London Gatwick, Manchester and Birmingham that were previously controlled by collapsed carrier Monarch Airlines are set to be reallocated to other airlines after administrators lost a legal bid to retain them.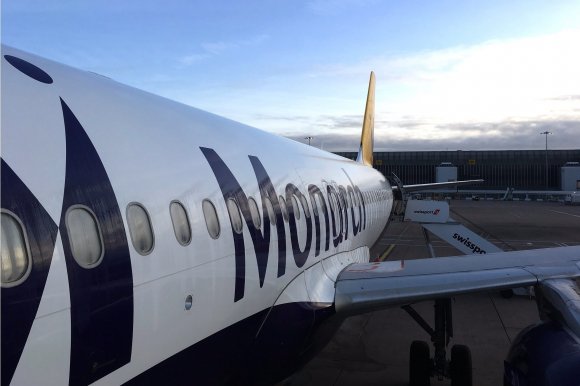 The administrators of failed British carrier Monarch Airlines have lost a legal bid to retain control of its lucrative take-off and landing slots following a case at the High Court in London.
The airline entered administration and ceased trading in October, leaving about 110,000 customers stranded overseas.
At the time, administrators from KPMG said they were "hopeful" that some of Monarch's best slots will be sold, potentially raising up to £60m to pay company creditors.
KPMG had sought a judicial review to establish if they had the right to sell airport slots. The airline operated flights from Birmingham, Leeds Bradford, London Luton, London Gatwick and Manchester in the UK.
However, two judges in the High Court dismissed the claim by KPMG to the Monarch's airport slots as it was no longer flying and was unlikely to do so in the future.
The judges ruled that Airport Coordination Limited (ACL), an independent slot coordination company for 39 airports, has no duty to allocate Monarch slots for summer 2018.
The airline's slots will therefore be placed into a pool for allocation.
---

---
Lord Justice Gross said: "Whatever flexibility and discretion ACL enjoys in other circumstances to reserve (or postpone) a decision, it is no longer entitled to reserve its decision on the summer 2018 slots on the facts of this case.
"That would be to sterilise or distort part of the market, to the potential detriment of third parties, for an uncertain period of time."
Blair Nimmo, partner at KPMG and joint administrator, said: "We are disappointed with today's ruling and will be seeking leave to appeal as a matter of urgency."
Monarch was rescued three years ago by investment firm Greybull Capital which injected £125m into the group for a 90 percent stake, with the remainder passing to the Pension Protection Fund.
Although its management team attempted to turnaround its fortunes, the airline remained loss-making and a further investment of £165m was required in October 2016. The fresh financing allowed the airline to renew its membership of the Air Travel Organisers' Licensing (ATOL) scheme.