Three challenges facing easyJet's new chief executive
Low-cost carrier easyJet has revealed the identity of its next chief executive but – despite the airline's strong performance in recent years – the new man at the helm may not be in for an easy ride.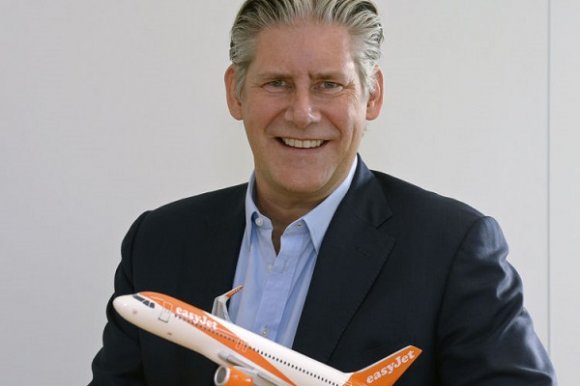 EasyJet has confirmed that Johan Lundgren, a former TUI Group director, will take over the reins as chief executive later this year when Carolyn McCall departs for pastures new.
McCall, who is leaving to become CEO of British broadcaster ITV, will step down from the role on 30 November 2017, with Lundgren taking over the following day.
Lundgren has 30 years' experience in the travel sector, the last 12 of which were with Thomson Airways owner TUI where he was group deputy chief executive until a restructure in 2015.
Although from outside the low-cost sector, easyJet chairman John Barton said he is "strategic yet operationally focussed" and has "proved himself to be a customer-centric, charismatic and successful leader".
McCall, who enjoyed a career in the media before her current position, is leaving the London Luton-based business in a much strong position than when she joined in 2010, with the company's value swelling to more than £5bn.
However, several major challenges await Lundgren when he assumes the post later this month:
Financial performance/reducing costs
Lundgren will be tasked with maintaining easyJet's strong financial performance – albeit one that suffered a blip in 2016 – while at the same time reducing the airline's cost base. Passenger numbers for the three months to the end of September were a record 24.1 million, driving a record load factor of 95.6 percent.
As a result, annual headline profit before tax is expected to be between £405m and £410m when easyJet reports its results later this month, at the upper end of a previously guided range.
However, while unit fuel costs for the 12 months to 30 September 2017 are expected to benefit the carrier by up to £145m, reducing non-fuel costs continues to pose a significant challenge amid a fiercely competitive environment, exemplified by Monarch's recent plight.
Acquisitions and integration
EasyJet's €40m deal for assets of Air Berlin – which includes landing slots at Berlin Tegel Airport as well as leases for up to 25 A320 aircraft – is expected to complete later this year once regulators give the green light. It is thought about 1,000 pilots and cabin crew will join as part of the acquisition.
In addition, easyJet has submitted an expression of interest in certain assets of Italy's embattled Alitalia, although details of the how much the carrier could take on have yet to be confirmed.
Successfully executing a takeover is a tough enough task anyway, but integrating assets of two insolvent airlines could be a lengthy and costly process.
Brexit
EasyJet has set-up an Austrian subsidiary to allow it to continue to fly within Europe, enabling the business to operating flights both across Europe and domestically within European countries after the UK has left the EU.
However, while the UK government wants to replicate the existing Open Skies agreement, the clock is ticking towards the March 2019 deadline and there remains concern over what deal can be agreed in time.
IATA director general and chief executive Alexandre de Juniac has already warned that the UK could be left behind in the post-Brexit world.