Boeing strikes back at Airbus' record $50bn order
Airbus has sealed a record $50bn order at the Dubai Air Show, one of the largest commercial plane deals in history, but Boeing has hit back with a $27bn agreement of its own.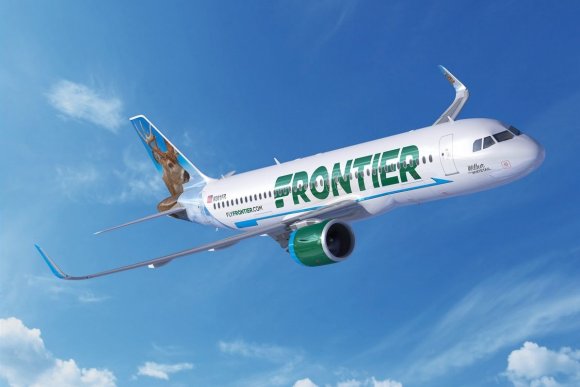 Private equity firm Indigo Partners, the owner of four ultra-low-cost airlines around the world, has placed a huge order with Airbus for more than 400 aircraft, worth $50bn at list prices.
The 430 additional A320neo Family aircraft will be allocated across US carrier Frontier Airlines, JetSMART in Chile, Mexico's Volaris and Wizz Air of Hungary. The deal, which represents the most planes ever sold by Airbus in one batch, comprises 273 A320neos and 157 A321neos.
"This significant commitment for 430 additional aircraft underscores our optimistic view of the growth potential of our family of low-cost airlines, as well as our confidence in the A320neo Family as a platform for that growth," said Bill Franke, managing partner of Indigo Partners.
The order is a massive boost for Airbus and was described by John Leahy, the soon-to-retire chief operating officer – customers at the European manufacturer, as "remarkable".
He said: "An order for 430 aircraft is remarkable, but it's particularly gratifying to all of us at Airbus when it comes from a group of airline professionals who know our products as well as the folks at Indigo Partners do.
"We are proud to augment their airline fleets in Latin America, North America and Europe with the single-aisle aircraft that offers the lowest operating costs, longest range and most spacious cabin: the A320neo Family."
The individual aircraft orders are:
Wizz - 72 A320neo, 74 A321neo
Frontier - 100 A320neo, 34 A321neo
JetSMART - 56 A320neo, 14 A321neo
Volaris - 46 A320neo, 34 A321neo
Franke indicated that engine selections will be made and announced at a later date, while completion is subject to final purchase agreements between Airbus and the four airlines.
Shortly after Airbus revealed the gigantic order at the Dubai Air Show, rival Boeing returned fire by announcing a $27bn deal with flydubai. The state-owned Middle East low-cost airline has agreed to buy up to 225 737 MAX single-aisle jets.
The order includes a commitment for 175 MAX airplanes, and purchase rights for 50 additional MAXs. More than 50 of the first 175 airplanes will be 737 MAX 10s. To date, flydubai has taken delivery of 63 737-800s and three 737 MAX 8 airplanes.
Kevin McAllister, Boeing Commercial Airplanes president and chief executive, said: "With flydubai's proven business model and ambitious growth plans, we look forward to hundreds of flydubai 737 MAXs connecting Dubai with the rest of the world."
The deal is a blow to Airbus, which was expected to split the order with Boeing. It comes days after Emirates ordered 40 Boeing 787-10 Dreamliners, valued at $15.1bn at current list prices.