Nigel Mayes is the senior vice president, consulting & product development at ASM. Nigel has more than 15 years' experience in route development and is responsible for product development at ASM.
The sister company to Routes, ASM is the world's leading route development consultancy and has supported the creation of new air services since 1993.
---
Route 1: Reykjavik – New York JFK


Data
| | |
| --- | --- |
| Carrier | |
| Aircraft | Airbus A321 |
| Frequency | Daily |
| Start date | 26 April 2018 |
| Distance | 4,183 km |
| O&D traffic demand (2016) | 118,431 |
| Growth % YOY | 21.9% |
| Average one-way fare $ (2016) | $286.77 |
Insight
Wow Air currently operates routes to Newark Liberty International Airport, Chicago, Pittsburgh, Toronto, Boston, Montreal, Washington D.C., Los Angeles, San Francisco, and Miami. It had not previously served JFK. At the end of May it will increase the frequency of its daily service to Newark, bringing the total number of flights to 13 per week, meaning that by summer 2018 it will operate 20 flights per week to New York.
It is interesting to see Wow serving both Newark and JFK, but not a surprise given that there are many carriers that serve both markets. According to the Sabre schedule for October 2017, there are 24 carriers, including some of the larger foreign carriers such as Aer Lingus, Air India, BA, Lufthansa, Cathay Pacific, El Al, Emirates, LOT, Norwegian, Swiss, TAP and Virgin Atlantic. Wow therefore isn't in bad company.
If the slots became available at JFK, it is worth taking them up as the airport serves a different catchment in a huge market. The population of New York is nearly 20 million and the combine O&D for JFK, EWR and LGA is 164,913 from Reykjavik. JFK serves the east side of New York and Long Island, while Newark, in the state of New Jersey, serves the west side.
Both airports now have similar journey times downtown by rail (about an hour) and car, but JFK will not doubt attract more of the inbound traffic as the larger airport 59 million passengers and the historical gateway to New York, compared to Newark's 40 million passengers.
---
Route 2: Moscow Domodedovo – Reykjavik

Data
| | |
| --- | --- |
| Carrier | |
| Aircraft | Boeing 737-800 |
| Frequency | Weekly |
| Start date | 30 June 2018 |
| Distance | 3,400 km |
| O&D traffic demand (2016) | 1,526 |
| Growth % YOY | -15% |
| Average one-way fare $ (2016) | $174 |
Insight
S7 Airlines will become the first Russian airline to operate flights to Iceland. Direct flights from Domodedovo Airport to Reykjavik will be carried out weekly on Saturdays starting 9 June 2018. Flights will depart from Moscow at 20:05 and arrive in Reykjavik at 22:15 local time. Return flights will depart at 23:20 and arrive at Domodedovo Airport at 07:05. The move is part of S7 Airlines' expansion in Western Europe. The airline operates scheduled flights to Austria, Bulgaria, Germany, Greece, Ireland, Spain, Italy, Moldova, Croatia, Montenegro and Cyprus from Moscow Domodedovo Airport. The route will also serve the inbound leisure market with Icelandic football fans travelling to Moscow for the 2018 World Cup.
---
Route 3: Muscat – Doha

Data
| | |
| --- | --- |
| Carrier | |
| Aircraft | Airbus A320 |
| Frequency | Five weekly |
| Start date | 22 November 2017 |
| Distance | 706 km |
| O&D traffic demand (2016) | 104,492 |
| Growth % YOY | 8.3% |
| Average one-way fare $ (2016) | $138.18 |
Insight
SalamAir, Oman's first budget airline, will start flying to Doha on 22 November 2017. Operating five weekly flights from Muscat International Airport to Hamad International Airport, the route will be operated by Airbus A320. The airline hopes the service will help to promote Oman's "tremendous tourism potential" and contribute to its economic growth. Since launching earlier this year, SalamAir now flies to eight destinations. It is also planning to add four A320 aircrafts to its fleet in 2018 to meet the need of its expanding network.
Source: Sabre Market Intelligence
---
Downloads
Aviation reports and resources to help you to understand your markets, engage with your key business partners and create new routes.
The Power of Route Forecasting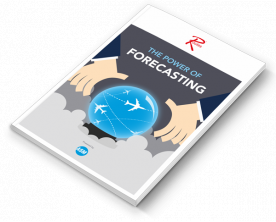 This new white paper examines how forecasting works and why it's important to both airports and airlines.
Indirect Traffic: The Key to New Routes?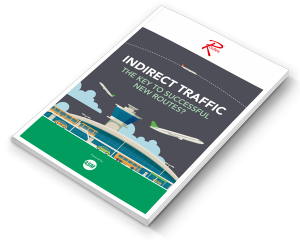 Indirect routes are often regarded as a pathway to successful new routes - but what are the facts behind the theory?
Fundamentals of Route Development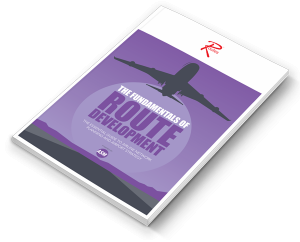 This guide explains the rules of route development and presentation advice when pitching to potential partners.
---