US airports braced for busy Thanksgiving
Airports across the US are readying for a busy Thanksgiving period, with more Americans travelling this year for their turkey and pumpkin than in more than a decade.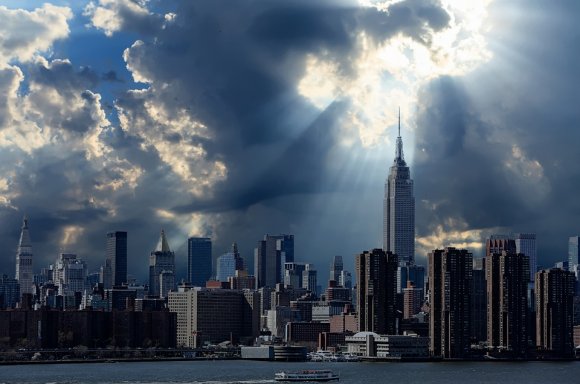 A projected 50.9 million Americans will journey 50 miles or more away from home this Thanksgiving, a 3.3 percent increase over last year, with the 2017 holiday weekend set to result in the highest holiday period travel volume since 2005.
According to AAA, there will be 1.6 million more people taking to the nation's roads, skies, rails and waterways compared with 2016. Orlando in Florida, and Anaheim in California top this year's top ten holiday destinations.
Bill Sutherland, AAA senior vice president, travel and publishing, said: "A strong economy and labour market are generating rising incomes and higher consumer confidence, fuelling a strong year for the travel industry, which will continue into the holiday season."
Figures from air travel intelligence company OAG show that there will be almost 18.9 million available departure seats from US airports during Thanksgiving week (19-25 November 2017) across 157,562 departures.
Atlanta Hartsfield-Jackson will account for 7,287 of the total departures, followed by Chicago O'Hare (7,020) and Los Angeles (5,574). The same three airports also have the largest available seat capacity, although Los Angeles has 10,000 more seats than Chicago despite fewer flights.
Top five US airports by departure seats (19-25 November 2017):
| | |
| --- | --- |
| Airport | Available departure seats |
| Atlanta Hartsfield-Jackson | 1051233 |
| Los Angeles International | 888703 |
| Chicago O'Hare International | 784480 |
| Dallas Dallas/Fort Worth | 667313 |