Japan Airlines and Aeroflot to explore new business potential
Japan Airlines and Aeroflot are to start codeshare flights as part of a wider planned collaboration that could lead to a joint business being created in the future.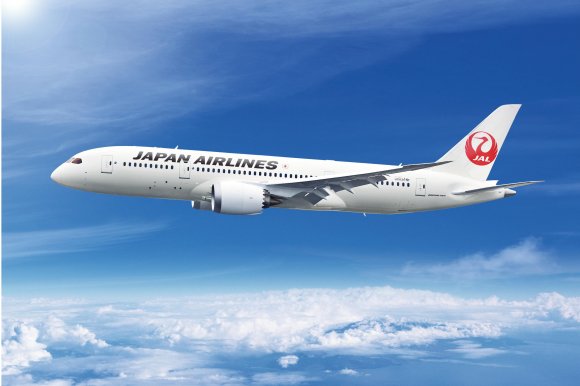 A strategic cooperation agreement has been signed by Japan Airlines and Aeroflot to "pursue commercial opportunities" and stimulate connections between Japan and Russia.
As a first step, the carriers will codeshare on flights between the two countries from 2018 as well as Aeroflot's domestic and JAL's domestic and international services.
Since the relaxation of visa requirements to the nationals of Japan and Russia from 1 January 2017, the carriers said demand between Japan and Russia has been steadily increasing.
In addition to the planned codeshare, oneworld's JAL and SkyTeam member Aeroflot said they plan to develop the partnership in other areas, including frequent flyer programs and airport relocation. A joint business could also be set up in the future.
Tadashi Fujita, JAL's executive vice president, said: "As we jointly started the Tokyo-Moscow flight 50 years ago, this strategic cooperation of mutual benefits will offer both airlines' customers more options and flexibility."
Giorgio Callegari, Aeroflot's deputy chief executive for strategy and alliances, added the Japanese market is a "long-standing and important one" for the flag carrier.
"We believe that by expanding our partnership with JAL for both direct and transit traffic we will be able to further develop this market by providing more opportunities for our passengers," he said.
Japan Airlines currently operates four weekly flights to Moscow Domodedovo Airport from Tokyo Narita Airport using Boeing 787-8 aircraft. Between July to October 2017, the frequency had temporarily increased to seven flights per week to accommodate the demand during the peak summer season in 2017.
Aeroflot operates daily non-stop flights year-round from Moscow Sheremetyevo Airport to Tokyo Narita Airport. Flights from Moscow are operated with Airbus 330-300 aircraft.
Japan-Russia two-way traffic (2008-2017):
The partnership with Japan Airlines comes as Aeroflot Group revealed that it carried 42.6 million passengers from January to October 2017, up 16.3 percent year-on-year. ASKs rose by 15.5 percent year-on-year.
During October, the group added five aircraft: three Boeing 737-800s, one Airbus A320 and one Airbus A321. At the same time one Boeing 737-800 was phased out of the group's fleet.