China's second cities on SriLankan Airlines' radar as carrier targets further growth
SriLankan's Dimithu Tennakoon outlines the airline's major network successes and ambitions.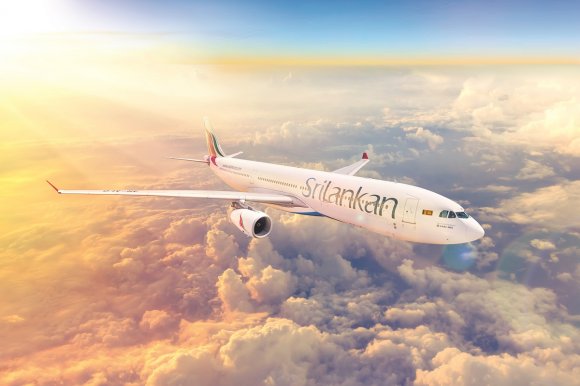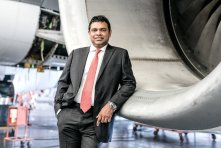 This year has been one of major growth for SriLankan Airlines, with total capacity rising by 1.4 million seats, representing almost 26 percent, to 6.8 million seats.
The carrier was in part boosted by the acquisition of Mihin Lanka, which operated 850,980 seats in 2016, but also by its ambitious growth strategy.
Routesonline spoke to Dimithu Tennakoon, head of worldwide sales and distribution, to learn more about these growth plans, along with the rationale for re-opening the Melbourne route earlier this year.
Route development strategy
The largest growth in SriLankan's network this year came, unsurprisingly, from India. The airline added 628,787 seats to the fast-growing market, and is in the enviable positon of having direct routes to Mumbai, Delhi, Hyderabad, Chennai and Bangalore to capitalise on future development.
"In India we had a lot of expansion in 2017," said Tennakoon. "We've increased our capacity heavily in India, but also in other markets such as Indonesia.
"We are focusing on more direct routes; previously we operated to a number of destinations via Thailand which we now to serve direct."
Although inbound leisure to Sri Lanka remains a core part of the total traffic for the carrier, Tennakoon also explains that other strategies are also paying dividends.
"Of course we like to promote Sri Lanka as a destination, but we are also encouraging passengers to use Sri Lanka as a transit hub," he said. "We are more focused now on promoting all of the destinations available from Sri Lanka."
However, after a major year of growth, Tennakoon explains that this will rationalise in 2018.
"2017 was a very big year for us in terms of investment, so we will not be targeting major expansion next year," he said.
Growth in China
"We are very keen to capitalise on the rapid growth out of China," said Tennakoon. "The traffic growth out of China is huge, both for a holiday destination into Sri Lanka and to other destinations.
Although a familiar refrain from most carriers which have operations in the region, SriLankan can already boast four major destinations; Beijing, Shanghai, Guanzhou and Kunming, along with Hong Kong.
But the constraints on these hubs means the carrier is exploring further growth in China's so-called second and third-tier cities.
"It is very difficult to obtain any additional slots in Beijing and Shanghai," said Tennakoon.
"But that's not the main reason for us exploring second- and third-tier cities. The number one reason is that there is less competition on these routes.
"We can serve markets in Chin where we can create the largest market share and carry most of the passengers, helping us to capitalise on the opportunities of these destinations more easily."
Direct route to Melbourne
In October 2017 SriLankan launched its first direct service to Australia, direct from Colombo to Melbourne using Airbus A330-200s.
The appeal for inbound tourism is an obvious driver for this route, and Tennakoon noted that "right now the main contribution of passengers is from Australia".
However, in the future he believes the Indian connections will be critical.
"The plan is that we're going to attract passengers out of India as well," he said. "We have immediate connections to major Indian cities; the contribution to our Australian flight is very good and the demand is much better than we expected."
The VFR market will be crucial to its future success, said Tennakoon.
"There are about 75,000 Sri Lankans living around Melbourne, so we also have a Sri Lankan community there. Plus there are about 350,000 Indians living in Melbourne, so we're very hopeful for the growth of this route."