Philippine Airlines to target routes in Europe, China, India and Japan
Philippine Airlines is on the rise – the carrier is growing capacity and looking beyond the UK towards other European routes. President and chief operating officer Jaime Bautista also explains why he is excited about the Japanese market and reveals that flights to India could be reintroduced.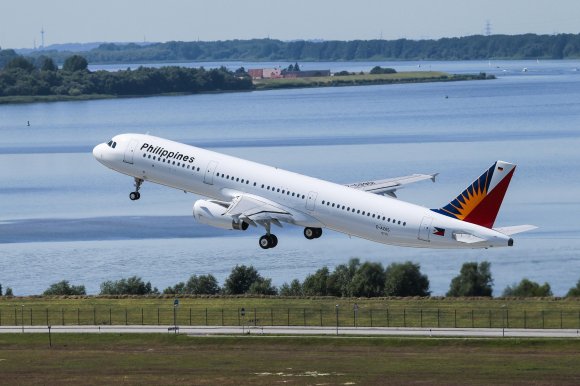 It is often a single clue that can reveal the wider strategy. This is certainly the case with Philippine Airlines and an announcement made by its president and chief operating officer in September.
At the time, Jaime Bautista was in the UK to announce the replacement of the A340 currently being used on the London-Manila route with a B777-300ER. The change led from a considerable increase in capacity on each flight from 254 to 370 seats and was only the start of further capacity growth on the route as the four times weekly service went daily on 6 December.
Once the additional frequencies have been factored in, this equates to a 36 percent increase in capacity on the route. Speaking to Routes News shortly after the announcement, Bautista says the hope is that the initial foray into the British market would ultimately lead to more new routes across Europe.
He adds: "When we take delivery of more long-haul aircraft, we are studying the possibility of other European destinations – maybe Paris, Rome, Frankfurt and Munich.
"Hopefully that market stimulation will lead to feeding the European market. In the meantime, Heathrow will be the best airport where we can operate."
---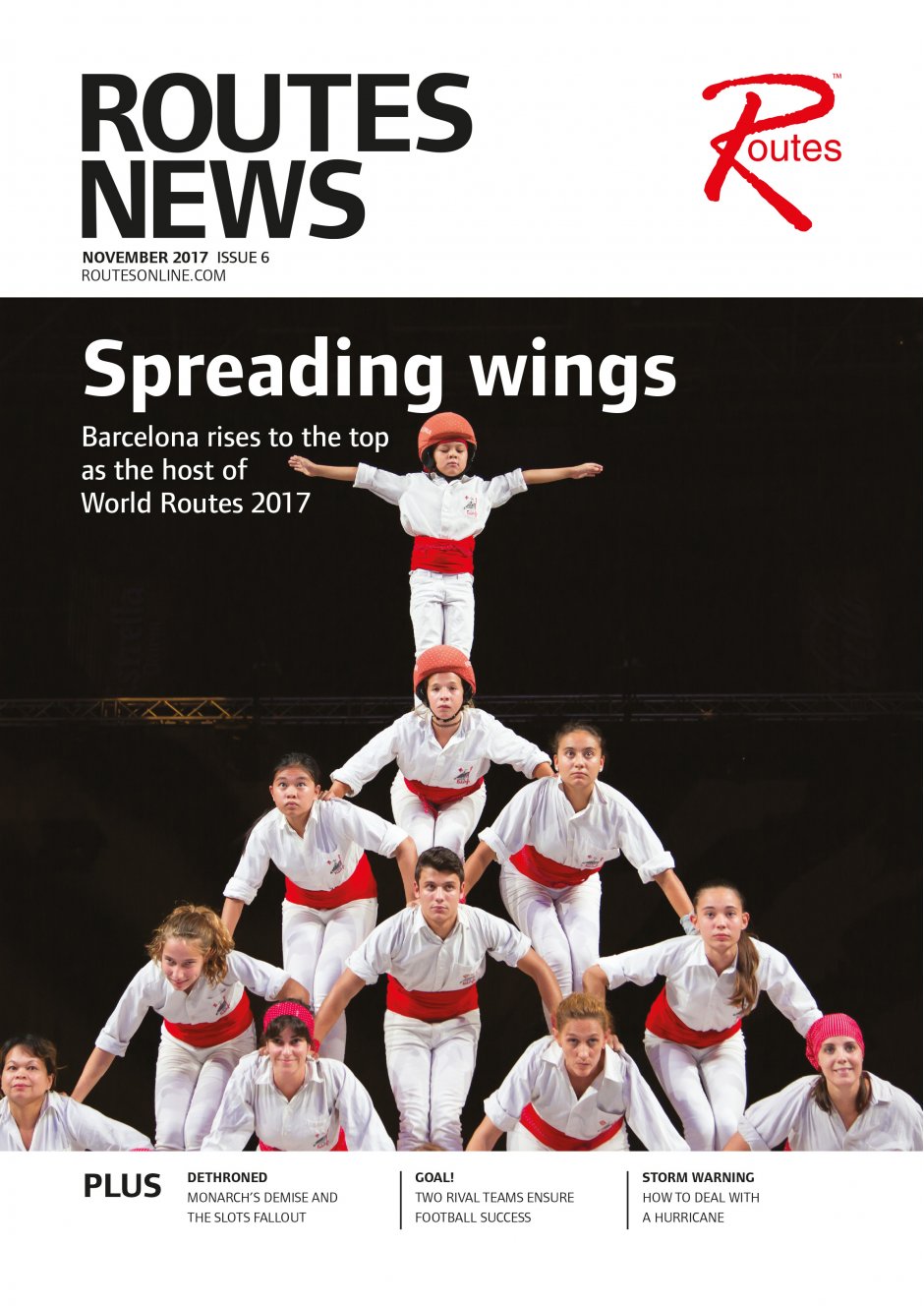 This article first appeared in Routes News edition 6 2017
---
However, Bautista admits that there is work to be done to stimulate the UK market, adding: "There's a need for the department of tourism to attract more tourists from the UK and Europe to visit the Philippines, but a direct flight will really help.
"There are so many places to see in the Philippines and we have more than 7,000 islands that you can explore. It is also an English-speaking country, which a lot of people do not know. It makes getting around the Philippines an awful lot easier and the culture is something British people will love to explore and the food is something that people will enjoy."
He also believes that Brits flying on the upgraded service to Manila can then be persuaded to take any of the airline's 46 international onward connections and believes those travelling to Australia could view it as a viable alternative to flying via the Middle East.
Bautista adds that anyone choosing a flight from Manila to Australia could soon find themselves onboard an A321, which he is keen to operate on existing routes to Melbourne and Sydney once more aircraft are delivered. He is also considering doubling the daily services to both airports in order to give business travellers greater choice.
Renewed passages to India
Elsewhere, Bautista is considering reintroducing flights to India after Manila flights to Bangalore and Delhi were pulled in 2013. Although he remains cagey about when a service to the Indian capital could be reintroduced, he adds that an A321neo, with 150 economy seats and 12 first-class ones, could be available to fly non-stop to Delhi from the middle of next year.
He adds: "India is a market we are looking at seriously as there are many Indians living in the Philippines. We are also studying the possibility of operating to Mumbai, but Delhi is the preferred destination at this time."
Meanwhile, the trans-pacific market is also on the radar with the airline now operating to three destinations in the US: San Francisco, Los Angeles and New York. But again Bautista remains dependent on order fulfilment on his aircraft to meet his ambitions. He hopes the delivery of A350s in the middle of 2018 will allow the airline to fly non-stop to New York and says they could then be used to introduce a nonstop flight to Chicago.
Elsewhere, the arrival of Boeing 777s with more efficient engines in December should also allow for more cost-efficient routes to Toronto and Vancouver, both of which have ready-made markets.
Bautista says: "There's so many Filipinos in Toronto and Vancouver that we should be able to get a very good share of that market. It will mean competing with Cathay, Taiwan and Korean for this market, but with a non-stop flight we should be able to get a bigger share."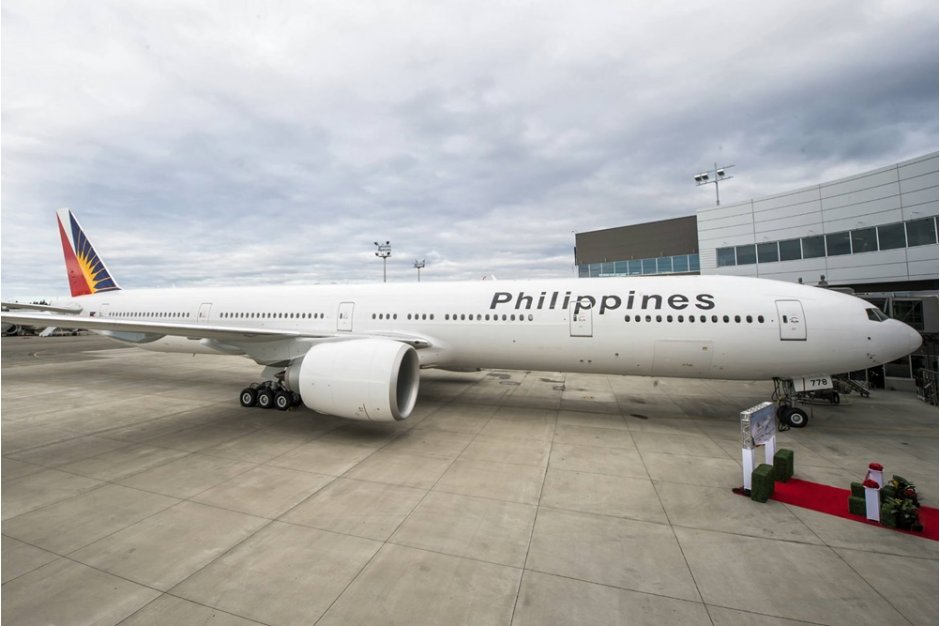 Closer to home, both Japan and China are in Bautista's sights, with Japan proving popular following last year's decision by the country to start granting Filipinos five-year visas.
He says: "Japan is a market that we are very excited about; it has become like a Hong Kong for Filipinos. Many Filipinos are now going to Japan. We fly to many destinations, including both Haneda and Narita in Tokyo, and have also had some charter flights to Hokkaido and Okinawa."
Of course, China remains a massive opportunity for the airline, which currently operates to nine destinations in the country, including Beijing, Shanghai and Chengdu.
Bautista adds: "China is a very important market and I'm really optimistic that it will become one of the top sources of tourists to the Philippines. We wanted to operate more, but there are some issues about flights in China. It is very difficult to get flights in, but we do now operate charters from secondary cities in China to secondary cities in the Philippines."
He also admits that much of the potential growth is also stifled in his own backyard in Manila, driving a change in strategy there as the country's secondary airports assume a bigger role in the market.
"We will continue to operate in all the destinations that we're flying to now," he says. "However, it is very difficult to increase capacity for Manila because of the air traffic and the terminal congestion in Manila. That's why we are very soon introducing more flights to Cebu, Clark and other major cities across the Philippines."
Bautista adds that he is largely unconcerned by ongoing events in North Korea, where its leader Kim Jong Un and US president Donald Trump have been caught up in an escalating nuclear stand-off. However, there are other regional issues weighing on his mind. He adds: "[The North Korean situation] has affected some of our flights but I don't is ongoing.
"In the regional market, we have problems with overcapacity of seats being offered by the competition. It really drives the fares down. Fares are quite low now in the region because of the overcapacity.
"We cannot operate at a loss. Losing money is not good for the industry. We should all make a modest profit."
In particular, he believes Asian low-cost carriers have helped to depress the market, although he admits their overall impact is not entirely negative.
"They're both good news and bad news," Bautista says. "They are bad news because of the pricing but good news because they help us develop the market more. People have now experienced flying and there are those who would spend a little more money who would like to travel in comfort.
"Some people would consider fares the number one factor in making a decision, but for a few dollars more you can enjoy a far more comfortable flight. The Asian market is quite different from the European market. They will spend more as they would prefer to take a more comfortable flight."
Which, given the airline's long-haul ambitions, might prove to be just the ticket for customers looking to fly the extra mile and want to avoid the Asian LCCs for the duration.