UK airports set for new routes to China as flight rules are relaxed
A deal has been agreed for a 50 percent rise in the number of flights allowed between the UK and China, a move which is set to increase the number of routes from regional airports.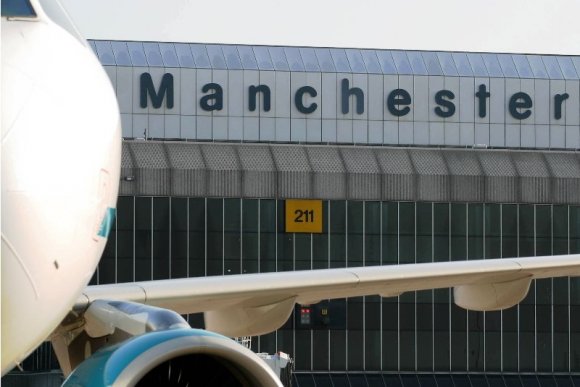 China and the UK have signed a deal to boost the number of flights permitted between the two countries by 50 percent to 150 per week.
The move comes little over a year after a deal was agreed in October 2016 that increased the number of weekly flights from 40 to 100. The UK government's transport secretary Chris Grayling said the expansion would allow for a rise in routes from regional airports.
He added: "These agreements are an important part of preparing Britain for a post-Brexit world and making sure we have access to key markets in the Far East, and they come at a time when our exports are growing and we continue to attract international investment."
The number of Chinese tourists visiting the UK has surged during the first half of this year. Between January and June, 115,000 visits were made from China to the UK, a rise of 47 percent on the same period last year. Spending also increased to £231m, up 54 percent.
Manchester Airport last year launched the first direct regional flight between the two countries, worth an estimated £250m in economic benefits to the UK over the next decade. The airport also has a direct route to Hong Kong with Cathay Pacific.
"Our connections to both Beijing and Hong Kong have led to significantly higher volumes of exports and inward investment, while the north's universities have benefited from increased international student numbers and research collaborations with Chinese institutions," said Andrew Cowan, chief executive of Manchester Airport.
Speaking to Routesonline at Alliance Manchester Business School in November, Cowan indicated he was hopeful the airport would have some "positive news" regarding flights to China within the coming months. Air China is expected to operate a route to Shanghai.
Rhys Whalley, executive director of the Manchester China Forum, said: "This UK-China bilateral agreement paves the way for new direct services between the North and other Chinese cities to be established, which will help deliver even greater volumes of trade, tourism and investment."
During 2016, restrictions were also relaxed allowing an unlimited number of cargo flights to operate between the UK and China. By the end of the year, more than 74,000 tonnes of freight had been transported between the UK and China by air, an increase of 27 percent when compared to 2015.