Nigel Mayes is the senior vice president, consulting & product development at ASM. Nigel has more than 15 years' experience in route development and is responsible for product development at ASM.
The sister company to Routes, ASM is the world's leading route development consultancy and has supported the creation of new air services since 1993.
---
Route 1: Paris - Taipei


Data
Carrier
Aircraft
Boeing

777-200ER

Frequency
Three weekly
Start date

16 April 2018

Distance
9,802 km
O&D traffic demand (2016)
139,550
Growth % YOY
-10.6%
Average one-way fare $ (2016)
$790.17
Insight
Starting 16 April 2018, Air France will begin operating three weekly direct flights to the Taiwanese capital Taipei from Paris-Charles de Gaulle. Departing on Mondays, Thursdays and Saturdays, the service will be operated by Boeing 777-200 with a capacity of 280 seats. KLM, the airline's partner, already serves Taipei from Amsterdam-Schiphol seven times weekly. However, Air France will be in direct competition with EVA Air which operates a daily Paris-Taipei service.
Air France's flights are scheduled to take off at 1:35 pm from Paris and will arrive in Taipei at 8:15am the next day. The return flight will leave Taipei at 10:25am and arrive in Paris at 6:20pm the same day. EVA Air's services, meanwhile, depart Paris at 11.20am and the return leg leaves Taipei at 10.25am.
The launch of the route marks Air France's return to Taiwan after an absence of almost two decades. The Skyteam member last served Taipei as Air France Asie between October 1993 and November 1995. From October 1993 to October 1994 it operated Paris CDG – Taipei – Noumea with 747-400COMBI, later switched to Paris CDG – Bangkok – Taipei with A340.
---
Route 2: Rzeszow – Tel Aviv

Data
| | |
| --- | --- |
| Carrier | |
| Aircraft | Boeing 737-800 |
| Frequency | Weekly |
| Start date | 11 March 2018 |
| Distance | 2,289 km |
| O&D traffic demand (2016) | 1,380 |
| Growth % YOY | 173.4% |
| Average one-way fare $ (2016) | $143.30 |
Insight
The launch of a weekly service from Rzeszow to Tel Aviv is LOT Polish Airlines' latest expansion in the Israeli market to help meet growing demand from Polish tourists, as well as providing a service for Israeli high school children visiting Poland. Since the 1980s, most Israeli high schools have been sending thousands of students ages 16-18 to Poland to learn about the Holocaust.

In June LOT added services to the Israeli city from Warsaw, giving a twice-daily rotation from the Polish capital. A month later it also launched new connections to Tel Aviv from Lublin, Gdańsk, Poznań and Wrocław. From next March, LOT will therefore serve 22 weekly connections between Poland and Israel.
As part of its growth from regional Polish airports, the Star Alliance member is also resuming long-haul service at Rzeszow. It will operate Rzeszow – Newark from 29 April 2018, a route last served in September 2010.
---
Route 3: Nadi – Tokyo

Data
| | |
| --- | --- |
| Carrier | |
| Aircraft | Airbus A330-200 |
| Frequency | Three weekly |
| Start date | 3 July 2018 |
| Distance | 7,177 km |
| O&D traffic demand (2016) | 7,748 |
| Growth % YOY | -5.1% |
| Average one-way fare $ (2016) | $888.61 |
Insight
From July 2018, Fiji's national airline will launch of direct flights between Nadi and Tokyo Narita three-times a week, subject to regulatory approvals. The airline last served this route in March 2009. Flights will be scheduled for Tuesday, Friday and Sunday, with a morning flight from Narita into Nadi designed to allow Japanese tourists "get the most of their time" in Fiji and allowing for convenient connections to neighbouring islands.
Source: Sabre Market Intelligence
---
Downloads
Aviation reports and resources to help you to understand your markets, engage with your key business partners and create new routes.
The Power of Route Forecasting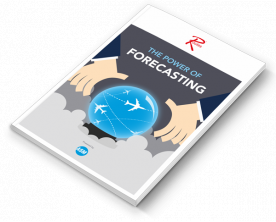 This new white paper examines how forecasting works and why it's important to both airports and airlines.
Indirect Traffic: The Key to New Routes?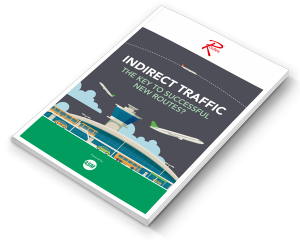 Indirect routes are often regarded as a pathway to successful new routes - but what are the facts behind the theory?
Fundamentals of Route Development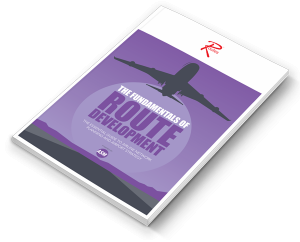 This guide explains the rules of route development and presentation advice when pitching to potential partners.