Niki flights grounded after Lufthansa drops takeover bid
Austrian low cost carrier Niki has ceased flying after Germany's flag carrier Lufthansa dropped its offer to buy the airline from its insolvent parent Air Berlin.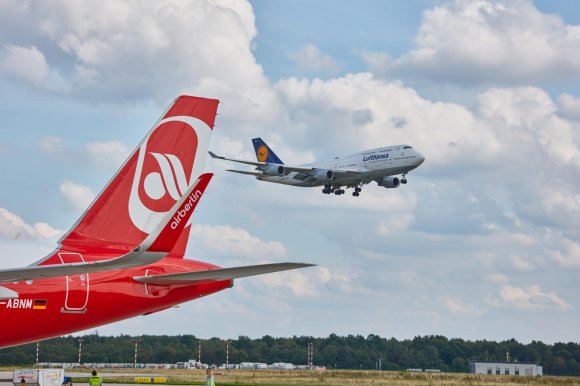 Niki, the Austrian holiday airline owned by failed carrier Air Berlin, has filed for bankruptcy protection after German carrier Lufthansa withdrew its takeover bid for the former Air Berlin subsidiary.
Lufthansa agreed to buy half of Air Berlin's assets for about €210m in October 2017, which included Niki and regional carrier LGW.
However, earlier this month the European Commission raised concerns that the deal would harm competition by creating monopolies on routes in Austria, Germany and Switzerland where Niki and Lufthansa compete.
In a statement, Lufthansa said it "offered extensive commitments" by giving up slots, but this was considered "insufficient" by the Commission.
It added: "[The Commission] indicated that an acquisition of Niki and its integration into the Eurowings Group would currently not be approved. Based on this assessment, a takeover of Niki by Eurowings is no longer being pursued."
The airline will therefore seek to close the wider Air Berlin acquisition, excluding the acquisition of Niki. It has also offered to give up numerous slots controlled by LGW to help further satisfy competition concerns.
Following the Lufthansa withdrawal, a statement released by the administrators of Air Berlin said: "Following the failed acquisition of Niki Luftfahrt GmbH by entities of the Deutsche Lufthansa group and as no other purchaser could be found at short notice, the management of Niki Luftfahrt GmbH today filed with the local court of Berlin-Charlottenburg a petition for the opening of insolvency proceedings over the assets of Niki Luftfahrt GmbH."
READ MORE:
EasyJet agrees €40m deal as Air Berlin bids farewell
Air Berlin flights to continue despite insolvency