World Routes 2017 - the video highlights
Relive the video highlights of World Routes 2017 in Barcelona, including the keynote address from IAG chief executive Willie Walsh, the Routes Marketing Awards and the networking evenings.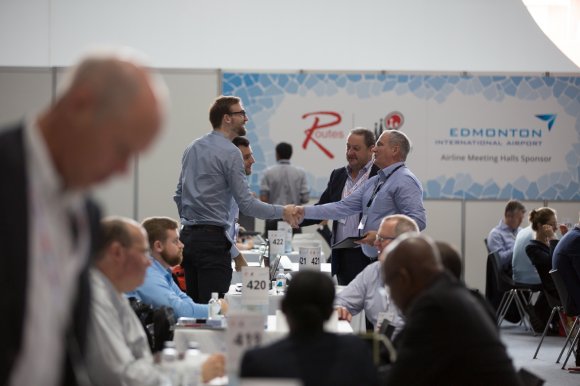 Relive the key moments from World Routes 2017 in Barcelona, the biggest World Routes in its 22-year history, through our video highlights below and our event blog.
Day 1
A record number of 275 airlines were present including the world's top ten largest carriers. They were joined by 610 airports and 90 tourism authorities from across the globe.
A highlight of the conference programme was a keynote interview with Willie Walsh, CEO of IAG. Speaking in front of a packed audience, Walsh said that LEVEL would grow to about 13 aircraft by 2019 and up to 30 by 2022. The airline has experienced strong demand from passengers since the Barcelona-based carrier began operations on 1 June 2017, launching with a fleet of two Airbus A330s.
Day 2
The Networking Evening took place at the Palau Sant Jordi, one of the venues for the Olympic Games in 1992. Delegates enjoyed local delicacies and entertainment from dancers, drummers and performance artists.
The pinnacle of the evening was Vancouver International Airport being named the overall winner of the World Routes 2017 Marketing Awards. Brussels Airport's head of aviation development, Léon Verhallen, also scooped the new award for individuals who have made an outstanding contribution to route development.
Day 3
Watch the final day's highlights including the Official Handover Ceremony and Best Stand Award.
World Routes 2018 will be hosted by Guangdong Airport Authority, the owner of Baiyun International Airport. Baiyun is China's third busiest airport and the 15th busiest in the world, handling nearly 60 million passengers in 2016. A second terminal will be able to handle up to 80 million passengers a year when it opens in early 2018.