2017 in review - part one: US travel ban, Norwegian growth, Etihad's future and Star Alliance turns 20
As 2017 draws to a close, Routesonline looks at some of the biggest stories making the headlines this year. Part one of our review of the year features the US travel ban, Norwegian's expansion, Chinese low-cost carrier Lucky Air's ambitious plans and an interview with Etihad's chief executive Peter Baumgartner.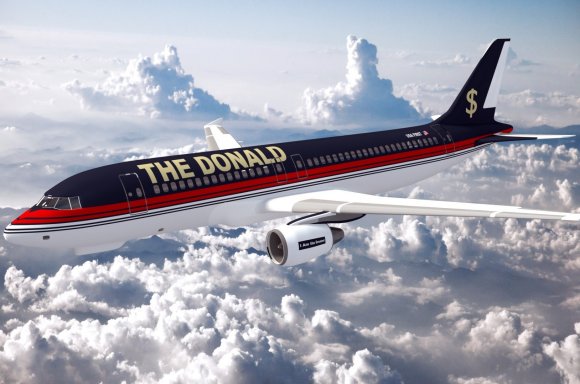 Routesonline recounts some of the biggest news stories making the headlines in 2017. Part one covers January to June and features the travel ban imposed by US president Donald Trump, International Airlines Group's plans for a long-haul low-cost airline and Star Alliance's 20th anniversary. Plus news from Routes Americas, Routes Asia and Routes Europe.
January
Blake Scholl, the founder and chief executive of supersonic jet developer Boom, spoke to Routesonline about what impact he believes his business' aircraft can have on global route development. "Over 500 routes have enough traffic for supersonic service and the opportunity for meaningful speedups," he said.
"San Francisco to Tokyo shrinks from 11 hours to 5.5; LA to Sydney improves from an arduous 15 to just 6h 45. Any transatlantic or transpacific route will experience significant speedups, as will Asia/Pacific routes such as Hong Kong to Perth or Sydney."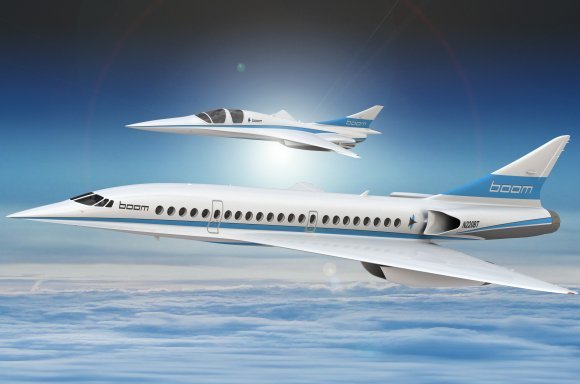 Gulf hub carrier Qatar Airways confirmed it would inaugurate flights to 2017's Routes Americas host city of Las Vegas from January 2018, its 11th destination in the US. The airline started a four times weekly link between Hamad International Airport and McCarran International Airport on 8 January.
Finnair unveiled plans to grow its long-haul network alongside growth in its existing markets with the arrival of four new Airbus A350-900 airliners. Juha Järvinen, chief commercial officer at the airline, said: "These newest additions will offer even more travel options and flexibility for our customers travelling between Asia and Europe through our efficient Helsinki airport hub which guarantees a short and smooth connection."
Emirates said it would introduce a new year-round connection between Athens and the US, offering a new daily link between Dubai and Newark's Liberty International Airport via the Greek capital from 12 March. The growth followed a formal request from the Greek Government and Athens International Airport to the UAE carrier to deliver an enhanced transatlantic offering for the Greek market.
Elsewhere, long-haul low-cost operator AirAsia X received clearance from the US air service regulator to begin flights into the country. "This is a major milestone for AirAsia X," said Kamarudin Meranun, chief executive officer, AirAsia X Group. "Our expansion up until now has concentrated on Asia, Australasia and the Middle East, and we are excited about our first foray into an entirely new market as we look beyond Asia Pacific."
February
American Airlines wrote to the US Department of Transportation (DOT) objecting to the application of Air China for renewal of its exemption authority to operate scheduled service between Beijing and Houston, after its own plans to launch flights between Los Angeles and Beijing were left in disarray after regulator China's regulator Civil Aviation Administration of China (CAAC) failed to provide slots to the carrier.
The travel ban that US president Donald Trump imposed on nationals from seven mainly Muslim countries entering the US appeared to be deterring travellers from other countries around the world too, research by intelligence provider ForwardKeys found. The Valencia-based company's analysis discovered a 6.5 per cent negative variation in bookings compared with the equivalent eight-day period the year before. This suggests the turmoil over the ruling put off people travelling to the US from many regions of the world, beyond just the Middle East.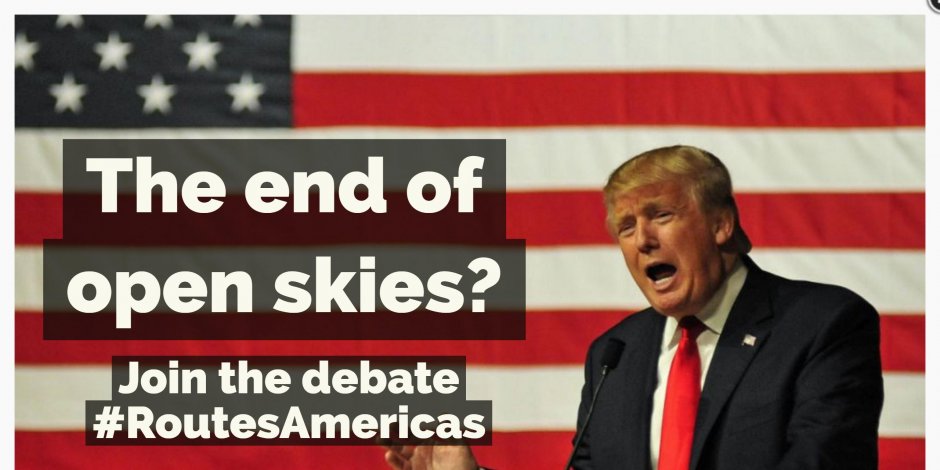 The research came as Routes Americas 2017 landed in Las Vegas. David Scowsill, president and chief executive officer, World Travel & Tourism Council, hit hard with suggestions that the country is in danger of taking the same path it took after the 9/11 terror attacks, which led to a decade of economic stagnation in the travel and tourism sector. He warned that policies which could have a huge impact on the sector, which generates over eight per cent of the country's GDP and supports nearly ten per cent of total employment in the US.
Aeromar Airlines' chief executive officer, Andres Fabre, said the regional Mexican carrier was unconcerned by plans to construct a wall between Mexico and the USA and Trump's anti-Mexico comments. "It is not a problem for us, we'll just fly over the wall," he quipped.
European low-cost carrier Norwegian confirmed it would introduce its new Boeing 737MAX fleet into operation on flights between the UK and Ireland and the US, while Air Canada announced plans to significantly expand its services between Canada and Israel with the introduction of a seasonal non-stop service between Montreal and Tel Aviv and an increase in its current Toronto - Tel Aviv non-stop service to a daily frequency year-round.
March
International Airlines Group (IAG) confirmed its new low-cost long-haul business would operate under the LEVEL brand, launching from Barcelona from 1 June with flights to Buenos Aires, Punta Cana, Los Angeles and Oakland International using two Airbus A330-200s.
Konnichiwa Okinawa! Routes Asia touched down in Japan for the first time with more than 930 route development professionals from 110 airlines, 170 airports and 20 tourism authorities attending the event in Okinawa. The conference programme contained lively debate, including hearing from airports on how they plan to address the potentially explosive capacity challenges facing the region. Read the event blog for all the highlights and key quotes.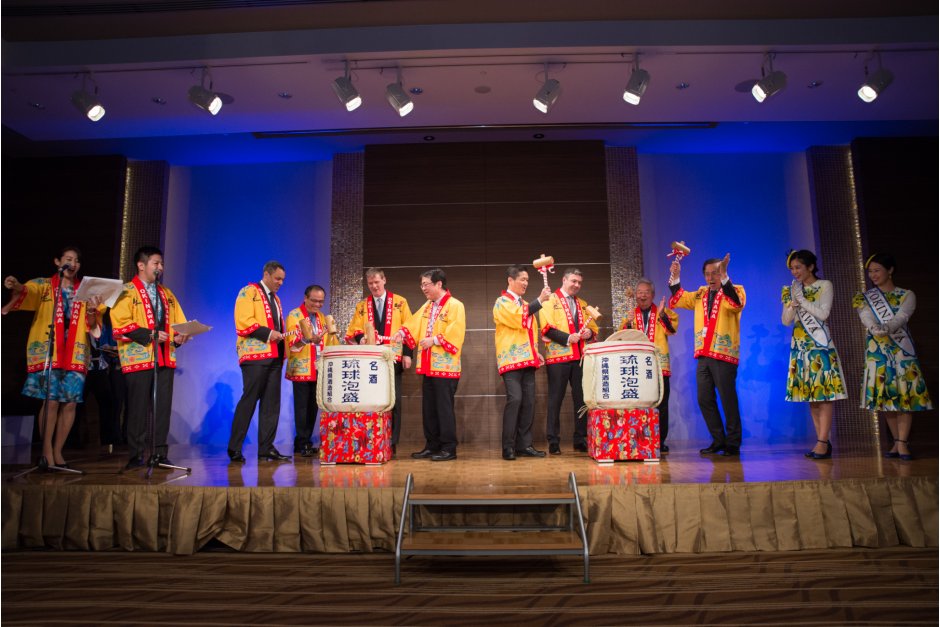 Chinese low-cost carrier Lucky Air told Routesonline that it plans to continue its growth into the long-haul market with ten bases across China. The airline revealed the plans during an exclusive interview with president Byron Ding. "In China LCC is a new market, and especially for long-haul," he said. "It's not like the West where the market is already established, so the opportunities are far greater."
Get our newsletter! Subscribe to our weekly newsletter with route development news, features, interviews and more.

Subscribe
April
Norwegian confirmed it would launch flights from both Denver International Airport and Seattle-Tacoma International Airport to London's Gatwick Airport from September, increasing the pressure on UK and US legacy carriers with the further expansion of its transatlantic network between the two countries. The low-cost carrier also unveiled plans to fly from Gatwick to Singapore Changi Airport.
Canadian carrier WestJet Airlines signalled its intention to launch a new, ultra-low-cost carrier. It said the airline - later named Swoop - would "provide Canadians with no-frills, lower-cost travel options". Clive Beddoe, co-founder of WestJet and chair of its board of the directors, said: "Launching a ULCC will broaden WestJet's growth opportunities and open new market segments by offering more choice to those Canadians looking for lower fares."
Routes Europe made its Belfast debut, with the conference programme featuring a host of lively debates. In a wide-ranging interview Kenny Jacobs, chief marketing officer of Ryanair, told delegates his thoughts on Brexit, competition in the low-cost sector and where the industry is heading. Read the event's live blog for all the highlights.
May
Jörgen Kearsley from Hamburg Airport spoke to Routesonline about the airport's ambitions in China and how attracting key carriers could open up the city's market. "If we can secure one or two major carriers, we believe it will open the gates for more to come here, he said. "Convincing the airlines to come to Hamburg, rather than to our rival airports, is our major challenge."
New routes, Asian growth and financial challenges - Etihad's chief executive Peter Baumgartner told Routesonline about the airline's future. "The business is in a strong state and when we add in factors such as a growing network and the strength of our partnerships, I know we will be able to navigate the challenges we face," he stressed. However, during the same month Alitalia started bankruptcy proceedings after shareholder Etihad said it wouldn't extend additional funding.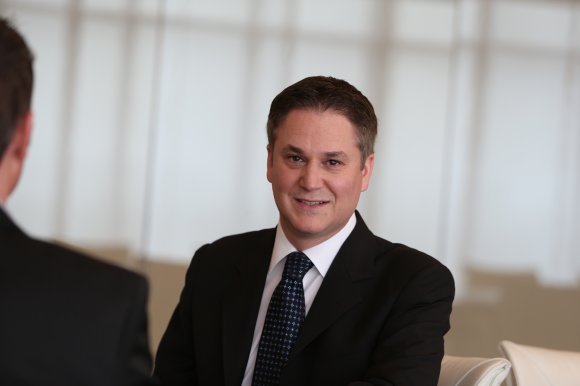 Peter Baumgartner
Jens Boyd, head of group long-haul at Thomas Cook Group Airlines, outlined why the airline is focusing on secondary airports. He said: "The demands on the transatlantic market are still high. People are piling capacity into it and while there might still be demand which is increasing for some destinations in Europe, the airlines, tourist boards and operators still need to stagger the traffic flow. To sustain our own network development [in this market] we'll be adding secondary points in the US like New Orleans rather than using the hub system to add more and more routes. We see ourselves operating more point-to-point flights in the long-haul sector [in the future]."
Belfast City Airport said it was confident that it can improve its network following a successful Routes Europe 2017. Following the conference's debut in Belfast, with more than 1,200 network planning professionals travelling to the city, chief executive Brian Ambrose suggested the "buzz" created would play a vital role in securing new routes.
Routesonline launches Route Rundown, our popular feature offering expert insight from ASM into three of the week's stand-out new routes. View the full archive.
June
After Star Alliance celebrated its 20th anniversary, the group's chief executive board chairman and Copa Airlines CEO Pedro Heilbron reflects on certain industry critics who thought those involved had lost the plot. "Some experts and sceptics thought this isn't going to work out; for one it had never been done before and [they said] we know that airlines are very fierce competitors," he said. "History has proven right the founding airlines as we now have 28 members after 20 years, and are still the largest global alliance."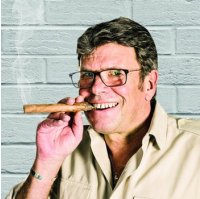 Cologne Bonn Airport outlines its aims to add additional long-haul routes to improve its "bread-and-butter" network with more connecting traffic, Ulrich Stiller told Routesonline. The North Rhine-Westphalia airports have about 40 million passengers, more than twice the number of the 17 million people in the catchment area, explained Stiller. However, the total passengers at hub airport Munich is five times higher than its catchment area, encouraging Cologne Bonn that connections are a major growth area.
Wizz Air opened a new base at London Luton Airport, its first in Western Europe. Additionally, ten new A321ceo aircraft were added to its all-Airbus fleet, while it revealed details of a "massive expansion" at its Budapest home with 32 new weekly flights starting in 2018.
At Paris Air Show, Boeing won the annual competition to announce more orders with high demand for its MAX jets. Huge deals included 100 737 MAX 10s for United Airlines and 125 737 MAX 8s for an unnamed customer.