Route rundown: GRU-LAS, MXP-MIA, FRA-KUL
The week: The first scheduled Las Vegas-Brazil non-stop flight, more Milan-New York capacity and Condor targets Kuala Lumpur.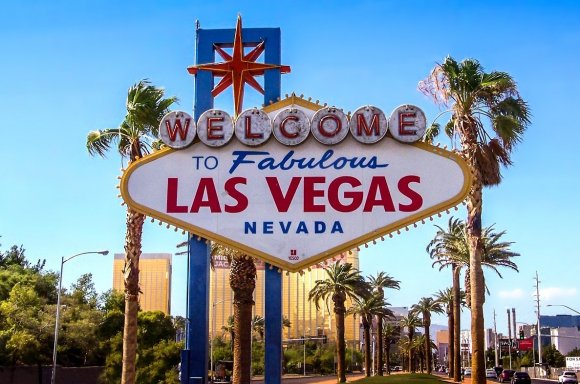 Nigel Mayes is the senior vice president, consulting & product development at ASM. Nigel has more than 15 years' experience in route development and is responsible for product development at ASM.
The sister company to Routes, ASM is the world's leading route development consultancy and has supported the creation of new air services since 1993.
---
Route 1: Sao Paulo Guarulhos – Las Vegas


Data
| | |
| --- | --- |
| Carrier | |
| Aircraft | Boeing 767 |
| Frequency | Three weekly |
| Start date | 21 June 2018 |
| Distance | 9,836 km |
| O&D traffic demand (2016) | 85,476 |
| Growth % YOY | -21% |
| Average one-way fare $ (2016) | $464.02 |
Insight
LATAM Airlines Brazil will begin a non-stop seasonal service to Routes Americas 2017 host Las Vegas in June 2018, marking the first scheduled non-stop flight to the US city from Brazil. Beginning 21 June until 30 August, the route will depart Sao Paulo every Monday, Thursday and Saturday and will arrive in Las Vegas the following morning. The return from Las Vegas to Sao Paulo will take place every Tuesday, Friday and Sunday.
According to Sabre Market Intelligence, Brazil represents Las Vegas' sixth largest international destination in the 12 months to November 2017 and the biggest market in South America. The route also comes as Brazil's economy continues to recover, fuelling demand for additional leisure destinations. The latest IATA schedule shows the Brazilian domestic market grew 3 percent in October, with 7.7 percent growth in RPKs, a 27-month high and a sign of the more positive economic outlook for the Brazilian economy.
Once operational, the 9,836 km service will become the second longest in the world to be operated by a 767-300 after Barcelona-Lima.
---
Route 2: Milan Malpensa – New York JFK

Data
| | |
| --- | --- |
| Carrier | |
| Aircraft | Airbus A330 |
| Frequency | Daily |
| Start date | 1 June 2018 |
| Distance | 6,438 km |
| O&D traffic demand (2016) | 590,673 |
| Growth % YOY | 8.7% |
| Average one-way fare $ (2016) | $425.12 |
Insight
The service is one of seven new routes launched by Meridiana from Milan Malpensa in summer 2018, two of which are to the US. Along with the daily service to New York JFK, the carrier will also fly to Miami four times per week.
The carrier's new domestic services will connect Malpensa to the five Italian cities of Rome, Naples, Palermo, Catania and Lamezia Terme. These new routes will have less than two hours connection with the incoming flights from New York and Miami, allowing passengers to transfer to the central and south Italy destinations.
The new routes come as the airline is set to add a Boeing 737 Max 8 aircraft to its fleet in April 2018 and two Airbus A330-200s in June. It follows Qatar Airways' finalising its investment in the carrier in return for a 49 percent stake.
Meridiana will become the sixth airline to enter the crowded Milan-New York market, with American Airlines, Delta Air Lines, Emirates and Alitalia all serving JFK from Malpensa and United Airlines serving Newark. Although Milan is the third largest European market out of New York, Meridiana will be confident it can capture market share as the second Italian carrier on the route and a strong Italian community in the New York area.
As reported by Airlineroute, United is also set to increase capacity from next May, with a Boeing 777-200ER replacing a 767-400ER on the route.
---
Route 3: Frankfurt – Kuala Lumpur

Data
| | |
| --- | --- |
| Carrier | |
| Aircraft | Airbus A330-200 |
| Frequency | Three weekly |
| Start date | 5 November 2018 |
| Distance | 10,031 km |
| O&D traffic demand (2016) | 44,612 |
| Growth % YOY | -21.3% |
| Average one-way fare $ (2016) | $391.92 |
Insight
Condor will operate the route on seasonal basis from 5 November 2018 to 22 April 2019 on board Thomas Cook Airlines UK's Airbus A330-200 aircraft. There are currently there are no direct flights between Germany and Kuala Lumpur since the withdrawal of services by Malaysia Airlines and Lufthansa.
Europe to Malaysia is well served by the Middle East carriers and Lufthansa no doubt struggled to compete against their cost base, failing to generate the business case required. Condor will be a different proposition - both being able to compete with a lower cost base than Lufthansa and targeting predominately the leisure market with strong distribution with the German travel trade and tour operators.
Condor will also be able to package Kuala Lumpur with the beach markets of Langkawi and Kota Kinabalu, as well as the other leisure markets like Kuching and Penang.
Source: Sabre Market Intelligence
---