Why Emirates has added Stansted to its route map
Emirates will begin daily flights to Dubai from Stansted next year, providing a huge boost for the London airport's long-haul ambitions.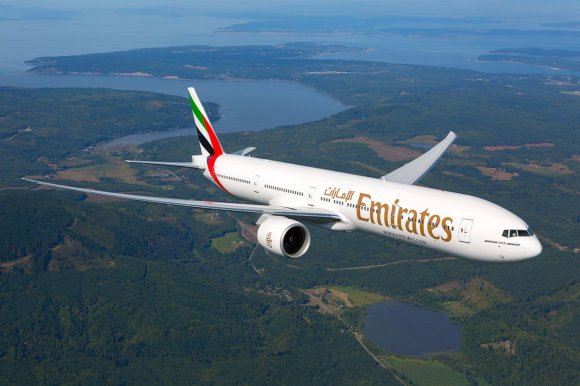 Stansted is perhaps best-known for being a budget airline stronghold, with Ryanair and easyJet having a 77 percent and 11 percent capacity share of the market respectively in 2017.
But the airport is keen to be more than a base for short-haul low-cost carriers and has been making a play to add long-haul destinations to its route map, emphasising its strengths as an alternative to the capacity-constrained Heathrow and Gatwick.
Attracting Emirates is therefore a big win for London's third-busiest airport. The carrier will launch a new daily route from Dubai (DBX) to Stansted on 8 June 2018, becoming the first Middle Eastern airline to operate out of the airport.
The daily route will be operated by its new three-class Boeing 777-300ER, offering passengers six seats in First Class, 42 in Business Class and 306 in Economy Class.
With the introduction of the service, Emirates will operate ten daily flights connecting Dubai and London. It currently operates six Airbus A380 services to Heathrow and three to Gatwick.
So why has Emirates taken the decision to launch the new route? Opening the Stansted gateway gives the airline access to the region's strong business community and the wider 7.5 million population that fall within its catchment area.
More than 25 of the world's largest corporations have established operations in the wider Cambridge and Peterborough area, with Airbus, Astra Zeneca and GSK among the multinational companies based there.
The London Stansted Cambridge Corridor is now regarded as one of the top five global knowledge regions, alongside San Francisco, Silicon Valley and Boston.
In addition, Hong Kong, Dubai, Shanghai, Singapore and Mumbai are the most popular business destinations from the East of England, which Emirates serves daily through its Dubai hub.
Leisure travellers can also enjoy direct, daily services to Australia, New Zealand, Thailand, Bali and the Indian Ocean islands.
Sir Tim Clark, president of Emirates, said there was therefore "clear demand" for the service, while Stansted's chief executive Ken O'Toole added the airport's catchment and its available runway capacity offers growth opportunities for Emirates in the future.
Emirates' decision to increase its London-Dubai capacity comes just weeks after Australian airline Qantas announced it planned to end its daily Airbus A380 Sydney-Dubai-London Heathrow rotation from March 2018, instead switching to a Sydney-Singapore-London Heathrow routing.