Pegasus raises Airbus order to 100 aircraft
Turkish carrier firms up optional deal for 25 A321neo ACF jets.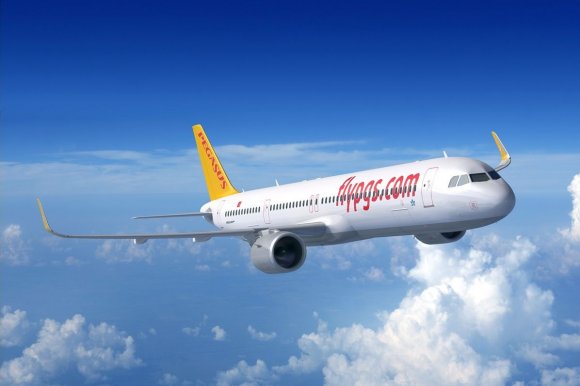 Turkish low-cost airline Pegasus has shown its confidence in the country's market by firming up its Airbus order with 25 A321neo ACF aircraft.
Along with the 18 A321neo and 57 A320neo already on order, this takes the total firm order to 100. The 25 additional jets had been optional.
The Turkish market has suffered a series of blows in recent years but growth has been maintained, although at reduced levels than five years ago.
The Pegasus order SunExpress launching plans for growth, as outlined by new head of network planning Wilken Bellmann when the carrier launched a Request for Proposals through Routesonline.
Pegasus Airlines general manager Mehmet T. Nane said: "Turkey keeps strengthening its position in the world aviation market every day and we as Pegasus are an important part of this transformation.
"The order we placed in 2012 for 100 Airbus aircraft was the biggest order in Turkey's aviation history at the time.
"We received the first aircraft of this order in Q3 2016 and now we have an agreement to convert 25 options into firm orders."
John Leahy, chief operating officer – customers, Airbus Commercial Aircraft, added: "The latest Pegasus Airlines' order for the A321neo ACF variant underlines that Airbus offers the best, most efficient and most comfortable solution in the middle of the market segment."