Upcoming route development courses with ASM
ASM is hosting two of its flagship courses, The Fundamentals of Route Development and Route Traffic Forecasting Data Tools & Techniques in London this spring.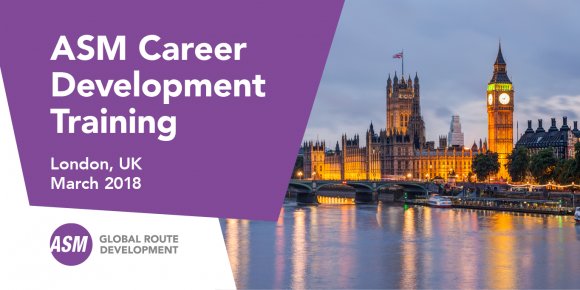 ASM's team of experienced former airline industry professionals will take you through a comprehensive training programme, offering an in-depth introduction to the importance of route development whilst keeping up-to-date with current techniques for generating both short and long-term traffic forecasts.
Fundamentals of Route Development
A route network is the most critical element of an airport, generating passenger and cargo volumes, aeronautical and non-aeronautical revenues as well as serving as a catalyst for local, regional and national economic growth. Taking place in London on 6-7 March, this course equips delegates with the practical tools to grow airline relationships and the techniques to develop new routes. Course highlights include:
Competition and positioning
Building a new route investment case
Understanding markets and catchment areas
Route support: how incentives attract airlines
Airline economics and the decision-making process
Route Traffic Forecasting Data Tools & Techniques
This hands-on course, taking place in London on 8-9 March, concentrates on how to utilise the appropriate market data, understanding how successful your target route could be, to make the right pitch to an airline. Course highlights include:
How to manipulate data
The latest forecasting techniques
How to produce a route traffic forecast
Benchmarking against competing airports
How to use traffic data, market research and analytics for route forecasting
Exclusive offer: Delegates attending both training courses will receive a 15% multi-course discount, using code MC15.
ASM have expanded their training portfolio for 2018, offering a range of solution-focussed route development courses around the world, dedicated to supporting delegates achieve their individual and company development objectives. Further training include:
Understanding Airline Network Planning – London (22-23 May)
Marketing to Airlines for Route Development – London (30-31 May)
Negotiating Airline Incentives & Legal Guidelines – Manchester (19-20 June)
For full details of individual courses, download the 2018 training brochure or contact Alex Cooper.